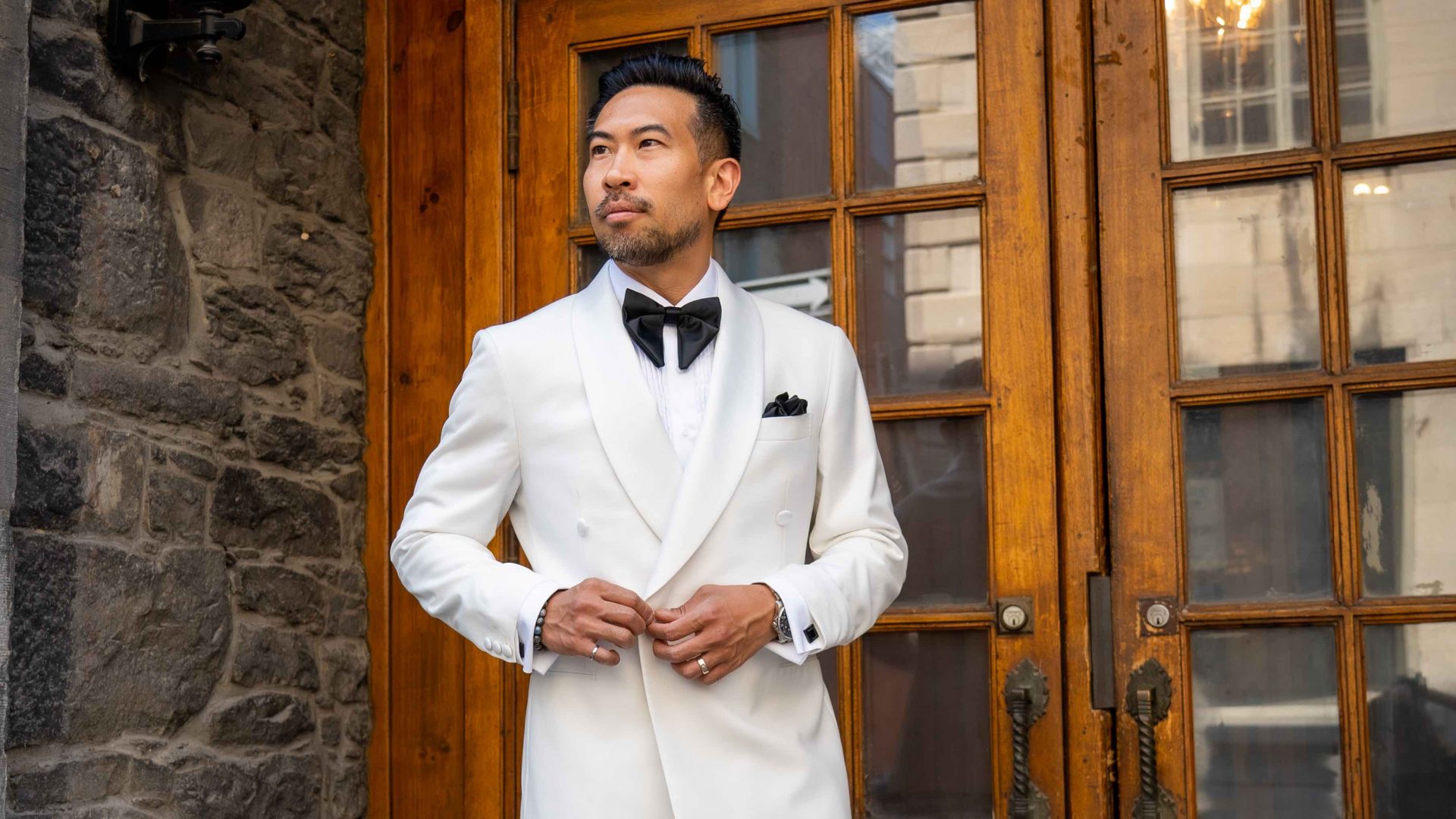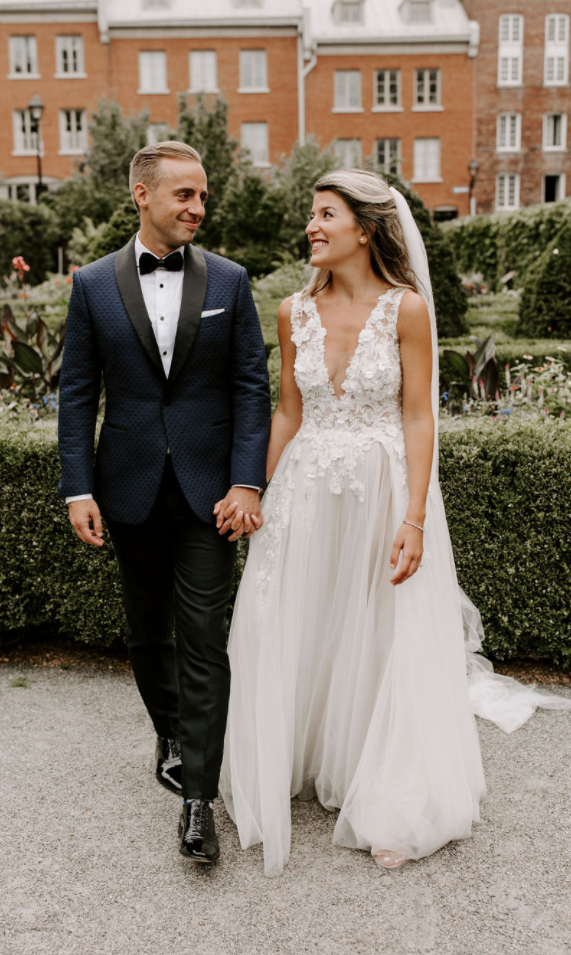 If you're considering getting your wedding suit off the rack, please don't! We're talking about your wedding suit, you deserve so much more. It's a memorable experience. You deserve a unique garment for this special occasion, something that truly speaks to who you are. A custom suit is something you get to keep for the rest of your life. Here are three reasons you should do yourself justice and get a custom suit for your wedding:
1. The Custom Fit
You can't compare a made to measure custom suit and an off-the-rack suit. Unless you have the body of a runway model, an off-the-rack suit will never fit you properly. It might not be terrible... it might even be passable, but is passable what you want to be at your wedding? Let's assume not.
Even if you get an off-the-rack suit altered to fit you a bit better, it will never fit as soothly as custom. Not to mention, alterations can be pricy, so if money is a concern, you're not exactly winning here.
If you want to look as good as you possibly can, a custom suit is the way to go. Its made exclusively for you and tailored to your body. What's more is it can last you a lifetime, so it's a good financial investment as well.
2. Custom is Unique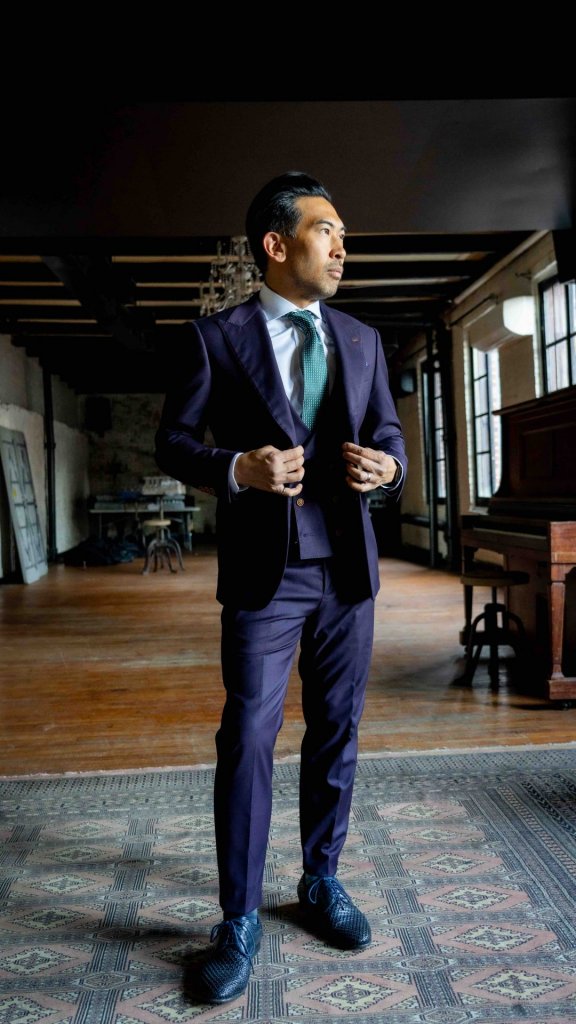 Who wants to look like everyone else? Especially in an era where you're free to express your style, tastes, interests, and hobbies, and share this with others. Take this very special occasion as an opportunity to fully express who you are.
When you go for a custom suit, you assist its inception. You not only choose the specific fabric you want, you also choose: the buttons; the thread colours; the lapels and lapel width; the pockets; the pant fastening and cut, as well as the type of vest you'd like. Do you want a navy suit with red buttons? Done! You'd like a purple tuxedo? Go for it! Do you want an olive-green suit with bell-bottom suit pants? Sounds great! If re-wearability is important to you, custom is a very smart choice. You can create a suit that looks great for your wedding whilst being perfectly appropriate in other contexts. The possibilities are limitless.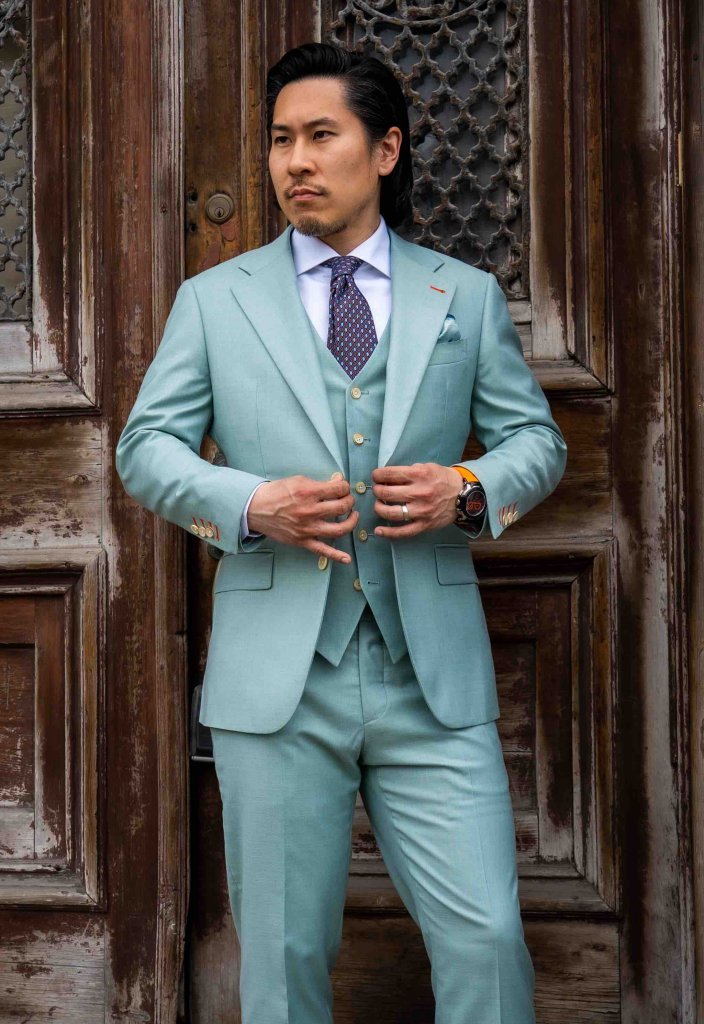 Whether your style is eclectic, conservative, bold, classic, preppy, or laidback, you're sure that your custom wedding suit will reflect your personality. This is important also because your guests will remember your wedding suit and wedding photos will immortalized it.
Going through the process of getting a custom suit inherently feels special as well. It's not every day you get to be fitted for a tailored suit...especially for the suit you'll wear at your wedding. It's a common stereotype that women make a lot of decisions about the wedding, but your suit should definitely be in your department, so make it fun!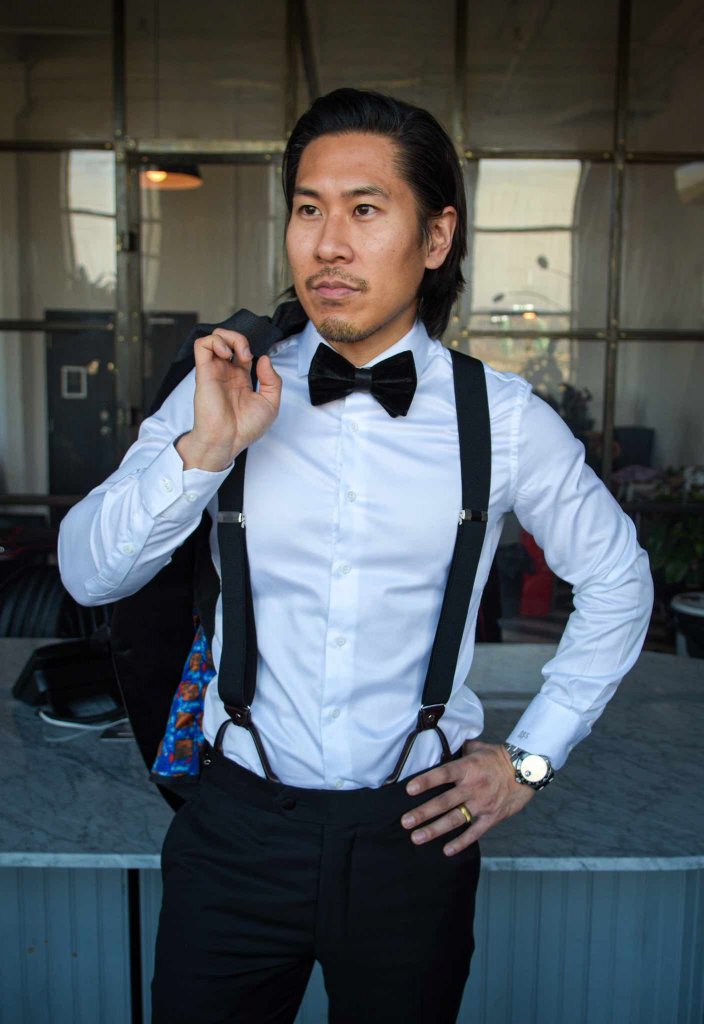 Not to mention, the experience is as unique as the suit itself, and you can choose to share that experience with your guys too. By choosing to get a group fitting, you can design your suit with your groomsmen and offer them same thing! In other words, you and your friends choose your suit as well theirs, and everyone is appart of the fitting experience. It's a very fun way to take care of the "how should I dress my groomsmen?" question. It also gives you the chance to have some guys-only time and share a unique experience that is sure to become a good memory.
3. Its Your Wedding Too!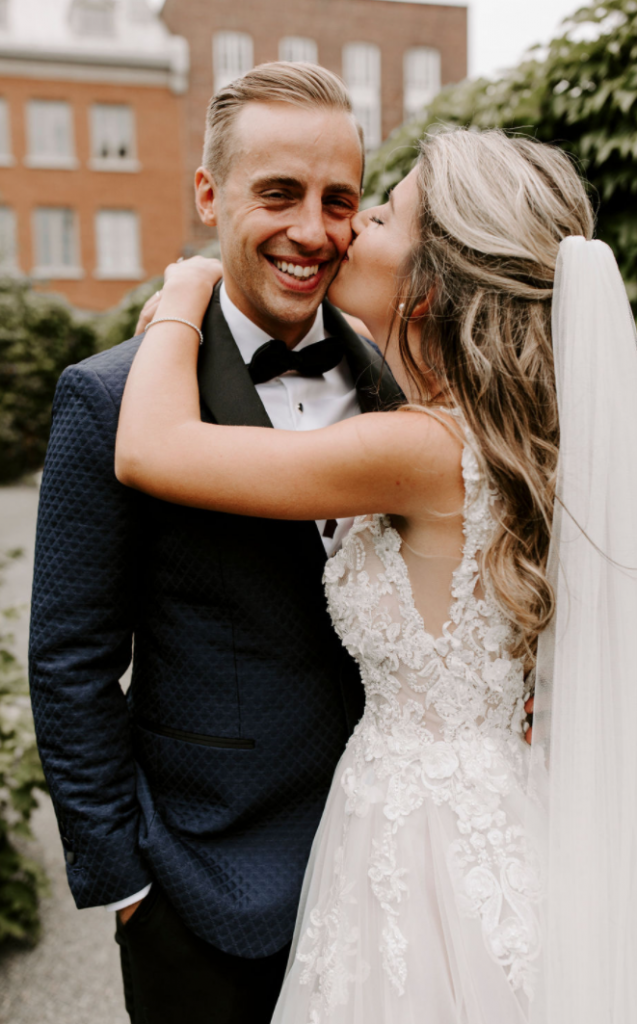 Getting married is not a casual affair. Making sure everything is as good as it can be is key to your enjoyment. And, since one doesn't get married on a regular basis—or we should hope not—give yourself permission to treat yourself, your bride, and your guests to something out of the ordinary.
Brides can seek out wedding content easily: books, articles, television, magazines, posts, videos, you name it. That's great! And your bride should get the very best but guess what…you deserve the best too! To put things into perspective, the average price of a wedding dress in Canada and the United States ranges between 1500$ to 2000$ before taxes, although many are considerably more expensive. A great quality three-piece custom suit and custom dress shirt can cost you a couple of hundred dollars under 1500$. Not to mention, suits, unlike wedding dresses, are usually re-wearable.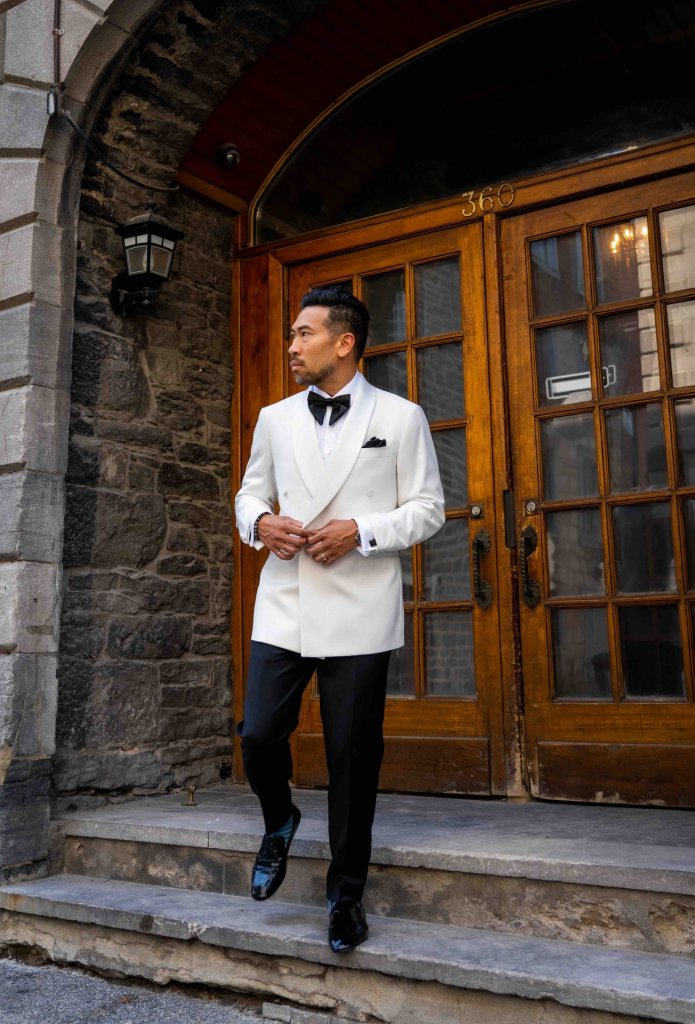 You won't regret investing in a custom suit and feeling amazing on your wedding day, so just go for it and celebrate in style!