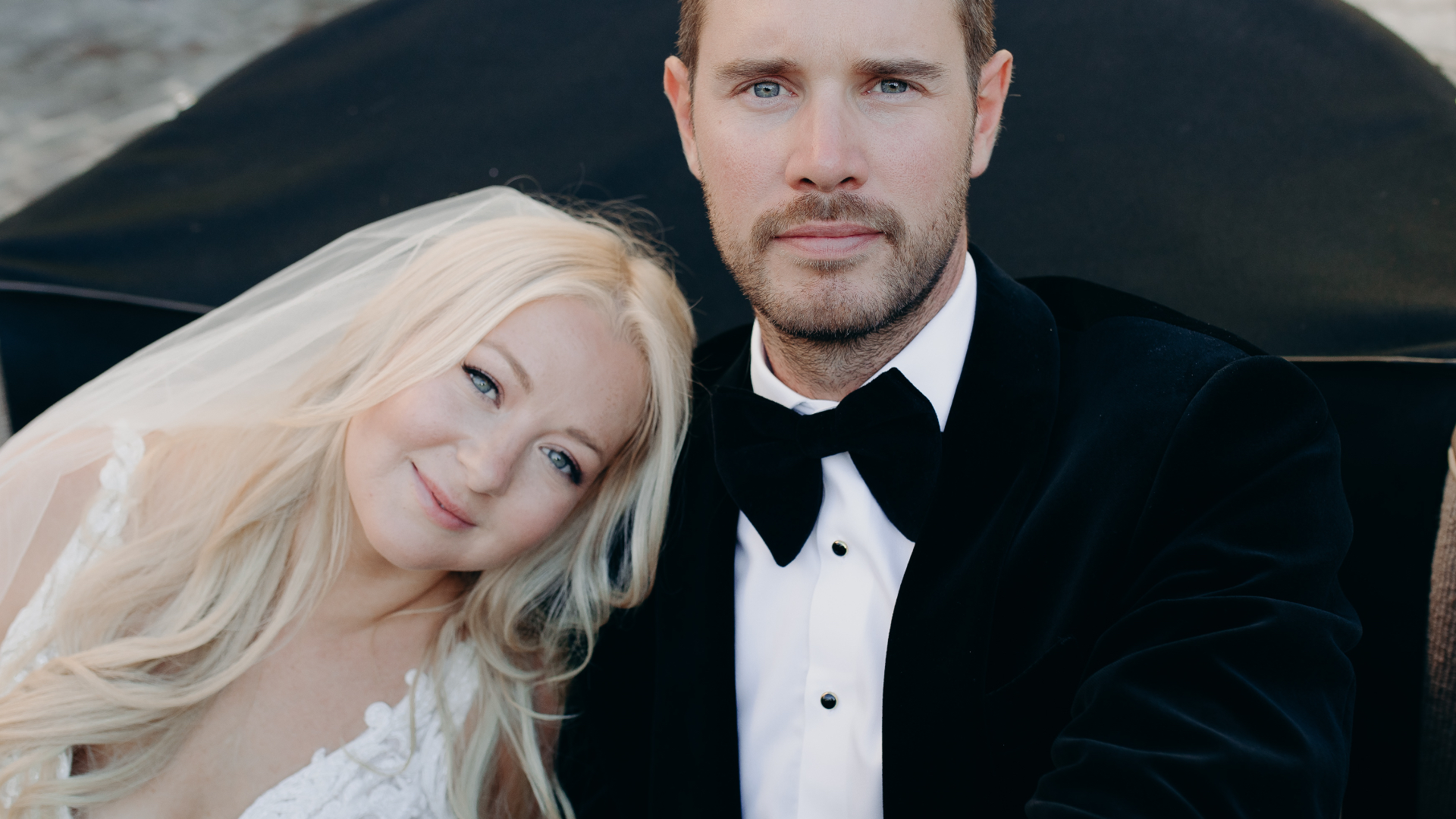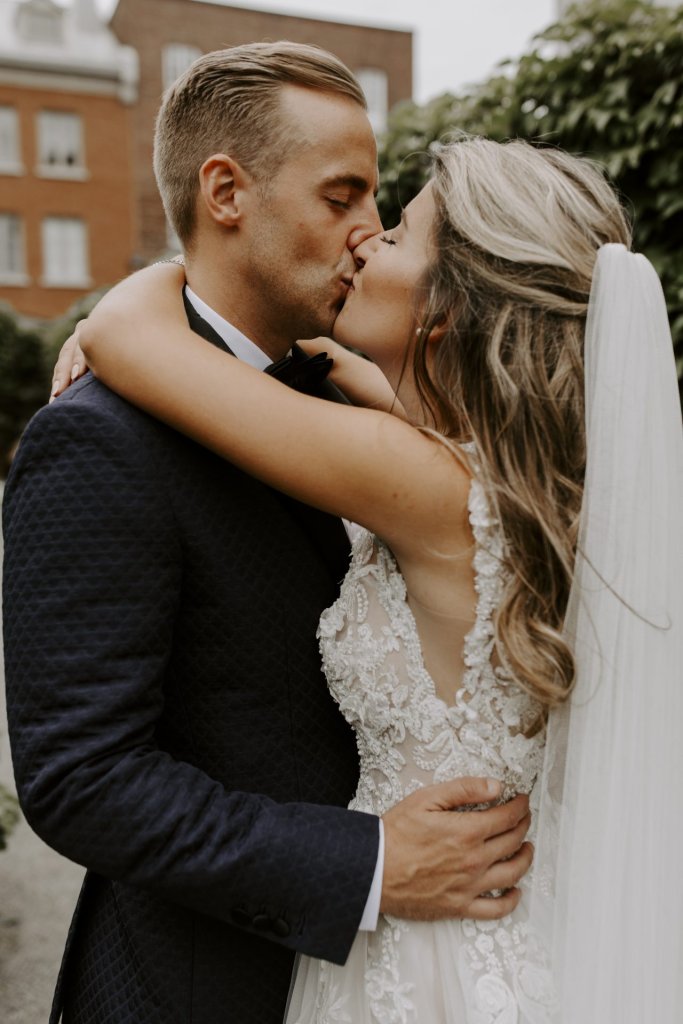 WEDDING SUIT TRENDS 2023-2024
When it comes to weddings, it is common to hear about the bride's dress and how important it is for her to look her best. However, this does not mean that the groom's outfit should be overlooked. In fact, the groom's attire plays a significant role in creating a harmonious balance and complementing the bride's dress. In recent years, there has been a shift in the traditional choices of groom's attire. In the past, classic black or gray suits were often the norm, with celebrities being the only ones to experiment with different cuts, fabrics, and colors. But as we enter the 21st century, more and more grooms are taking the opportunity to showcase their unique style and personality on their big day.
Expressive Colors: Bold and Beautiful
One trend that has emerged in recent years is the use of expressive colors. While blue suits have been a popular choice for grooms, 2023 is set to favor bold, eye-catching shades of wine. From soft rose and dark purple to plum, cherry, or brownish-red, these colors can be mixed and matched to create a statement look. For instance, a burgundy suit paired with a cherry-colored tie and pocket square is a perfect example of how to make a bold statement on your wedding day.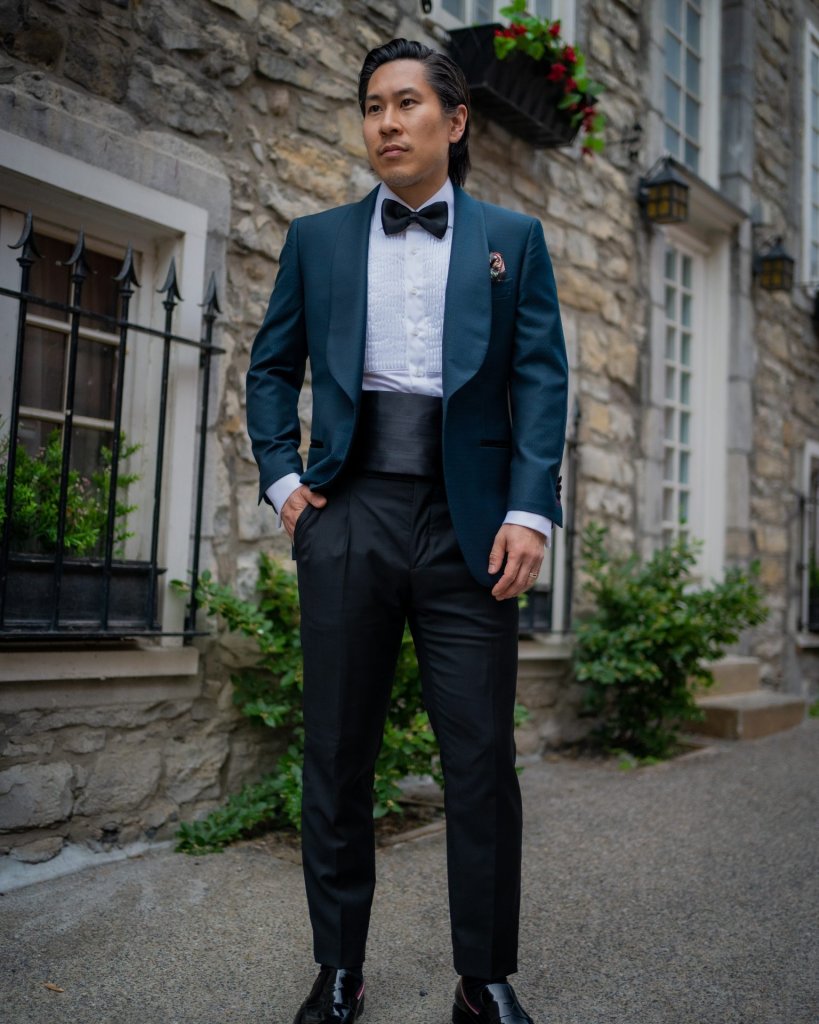 Another great example of expressive colors is the choice of sky-blue suits worn by celebrities like world-famous chef Jamie Oliver and actor Michael B. Jordan. The choice of such a bright and unconventional color is a perfect representation of how the groom can express his individuality on his big day.
Light Earth Tones: A Perfect Choice for an Outdoor Wedding
Another trend that has been on the rise in recent years is the use of light earth tones. Cream white, beige sand, light caramel, gray-brown, and dark brown will be popular colors for 2023 grooms. These colors will be perfect for outdoor weddings and will match different concepts such as rustic, boho, minimalism, and even luxurious weddings. The material for the groom's attire will depend on the conditions, such as linen in summer, velvet in winter, or even luxurious and shiny taffeta.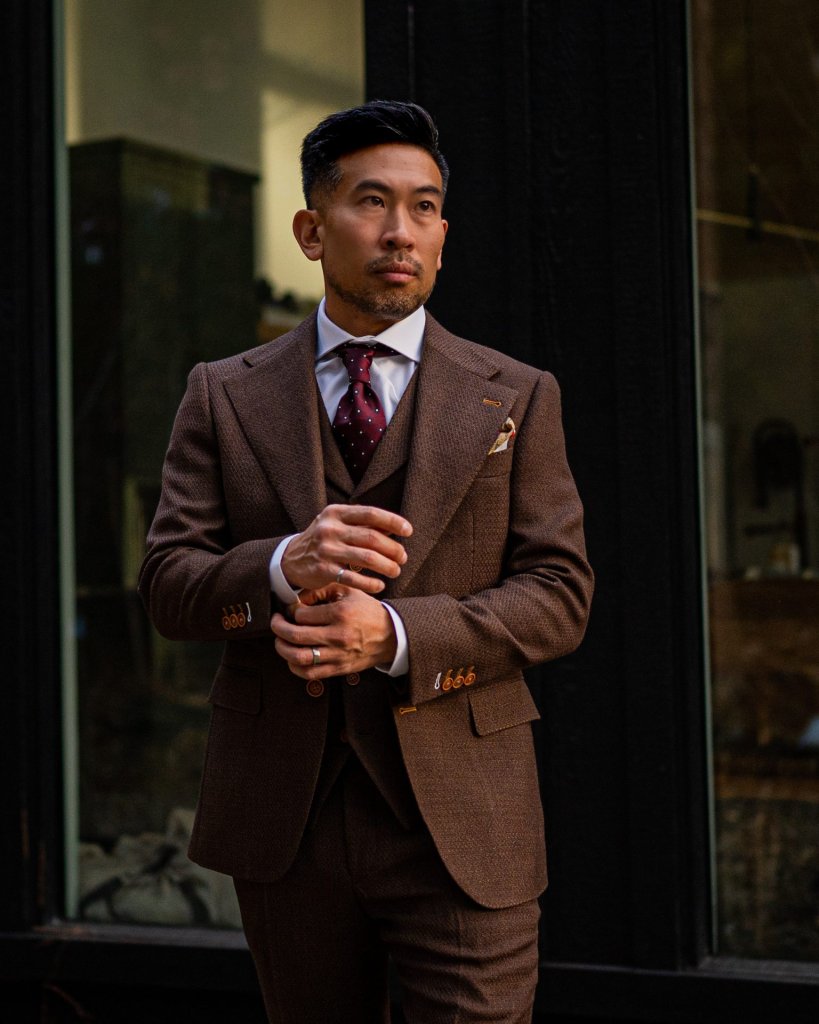 Celebrities like actor John Krasinski and musician John Legend have successfully pulled off the light earth tones look. John Krasinski wore a brown suit paired with a gray-blue tie and pocket square, while John Legend opted for a white tuxedo jacket paired with a beige bow tie and black trousers. These examples prove that light earth tones can be worn by anyone and can look great with different combinations of accessories.
Micro Prints and Large Box Patterns: A Modern Twist on Classic Style
Suits with delicate patterns have been a popular trend for some time now, and in 2023, they will continue to be in style. These patterns give the groom's outfit a luxurious and sophisticated look. Fine prints will appear on suits, jackets, and vests, as well as on ties and other accessories. The most important thing to keep in mind when choosing this trend is to keep the rest of the outfit simple. For example, a microprint jacket will look great with monochrome pants and a vest.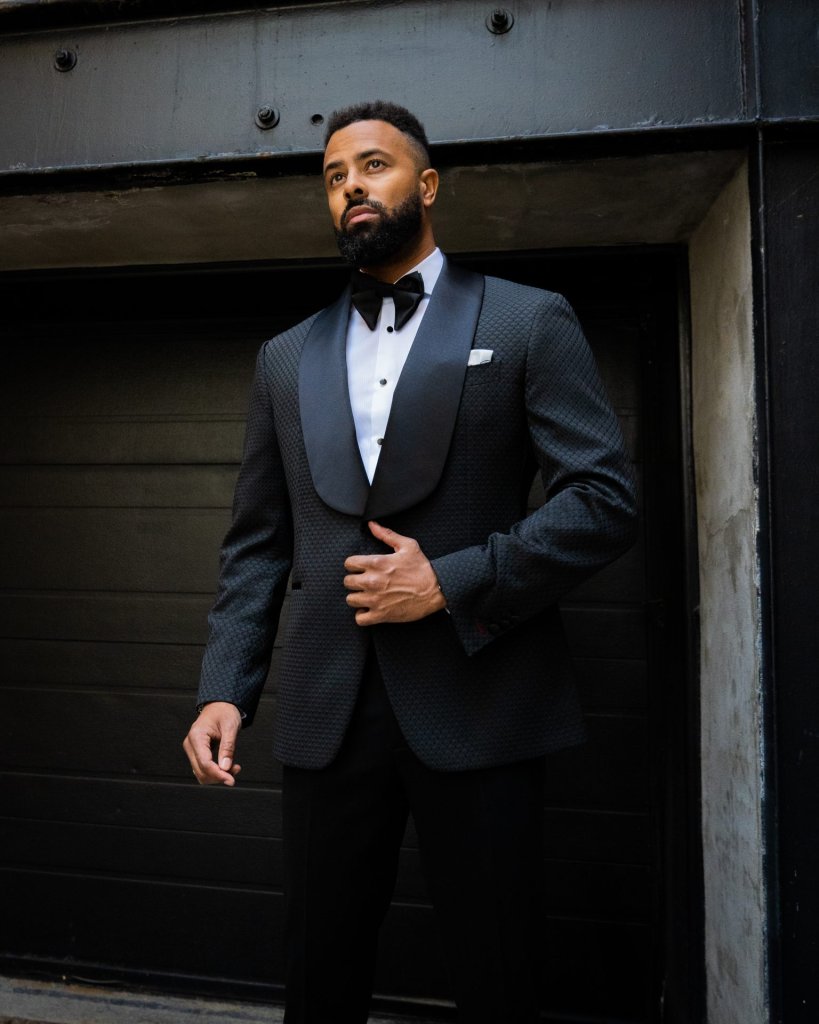 Another pattern trend that is set to be popular in 2023 is the use of box patterns or check patterns. The bigger, the better, as these patterns will fit perfectly into a more relaxed concept wedding and will look modern and contemporary.
Contrasting Buttons: A Classic with a Twist
The classic tuxedo look is as popular as it was a few centuries ago, but it can also be refreshed by choosing contrasting colored buttons on the shirt. A white shirt with dark red, blue, or black buttons is a perfect example of a classic with a twist. This simple detail can add a lot of personality to a groom's outfit and make it stand out from the crowd.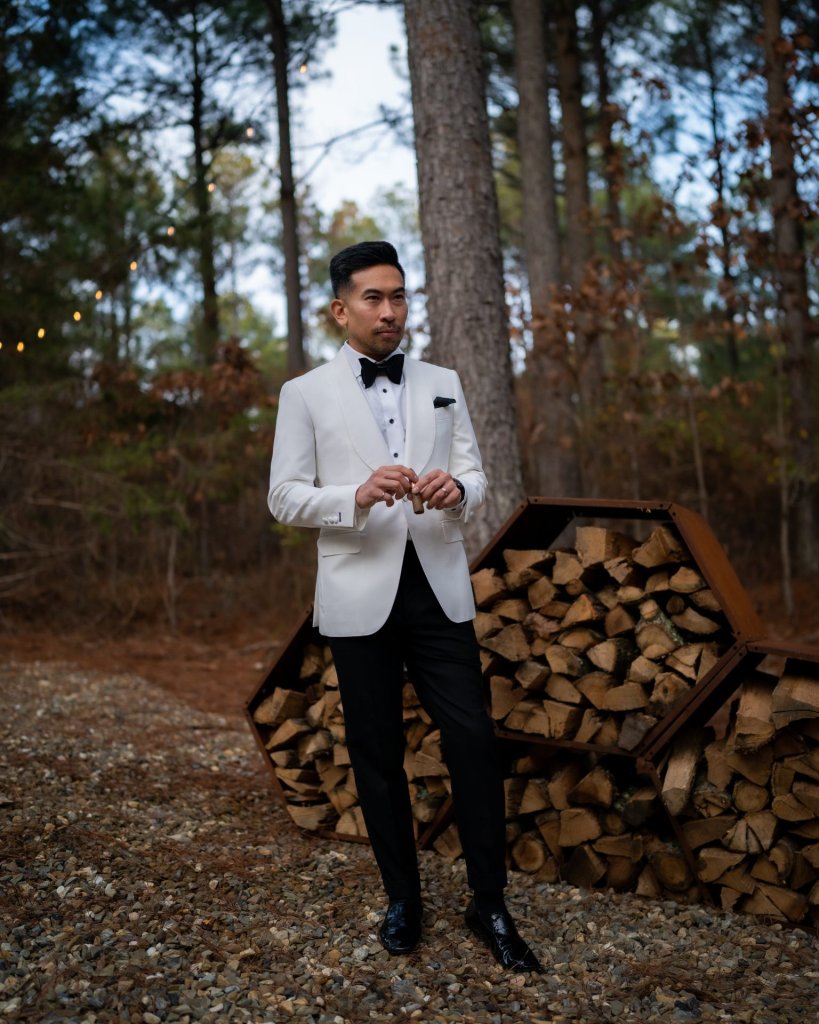 Celebrity grooms like Ryan Reynolds and Kit Harington have opted for this classic-with-a-twist look. Ryan Reynolds wore a white shirt with black buttons, while Kit Harington chose a shirt with contrasting black buttons on a white shirt. These examples show how a simple addition of contrasting buttons can take a traditional look and make it more contemporary and unique.
Accessories: Small Details That Make a Big Impact
Accessories are often overlooked when it comes to men's wedding attire, but they are just as important as the outfit itself. The right accessories can take a groom's outfit to the next level and make it stand out.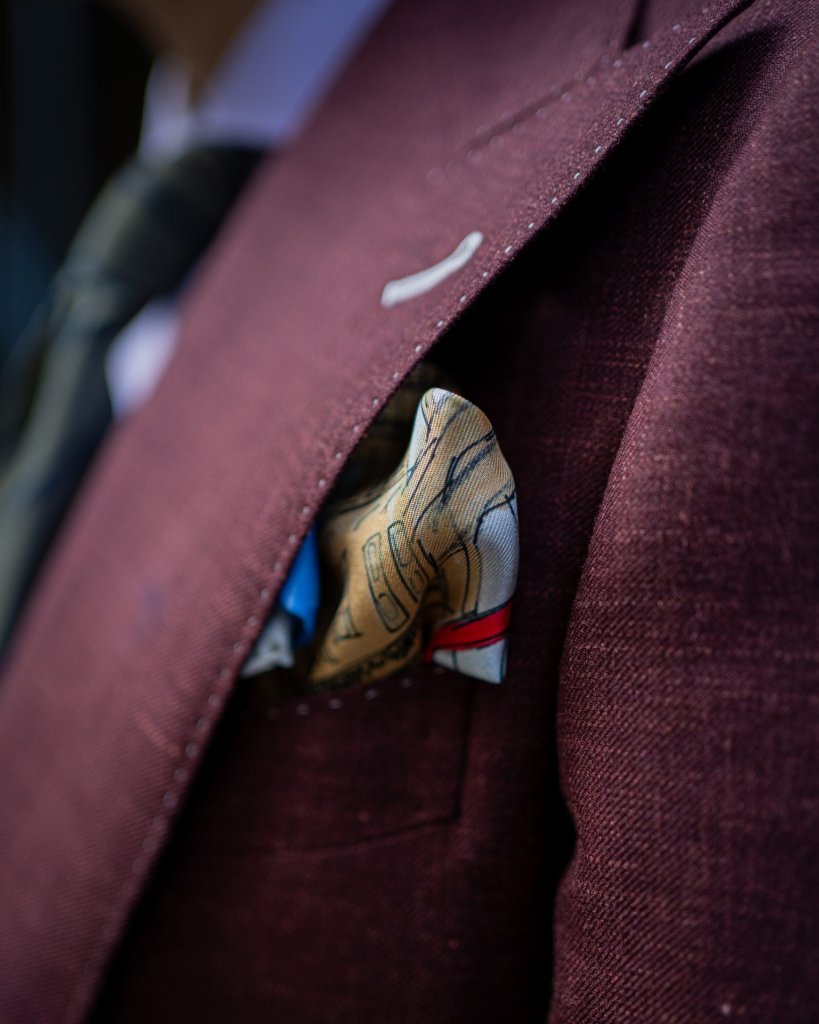 Pocket squares are an accessory that can make a big impact on a groom's outfit. They add a touch of elegance and sophistication and are a great way to incorporate expressive colors or delicate patterns. In 2023, pocket squares will continue to be popular, and grooms can choose from a range of colors and patterns to complement their outfit.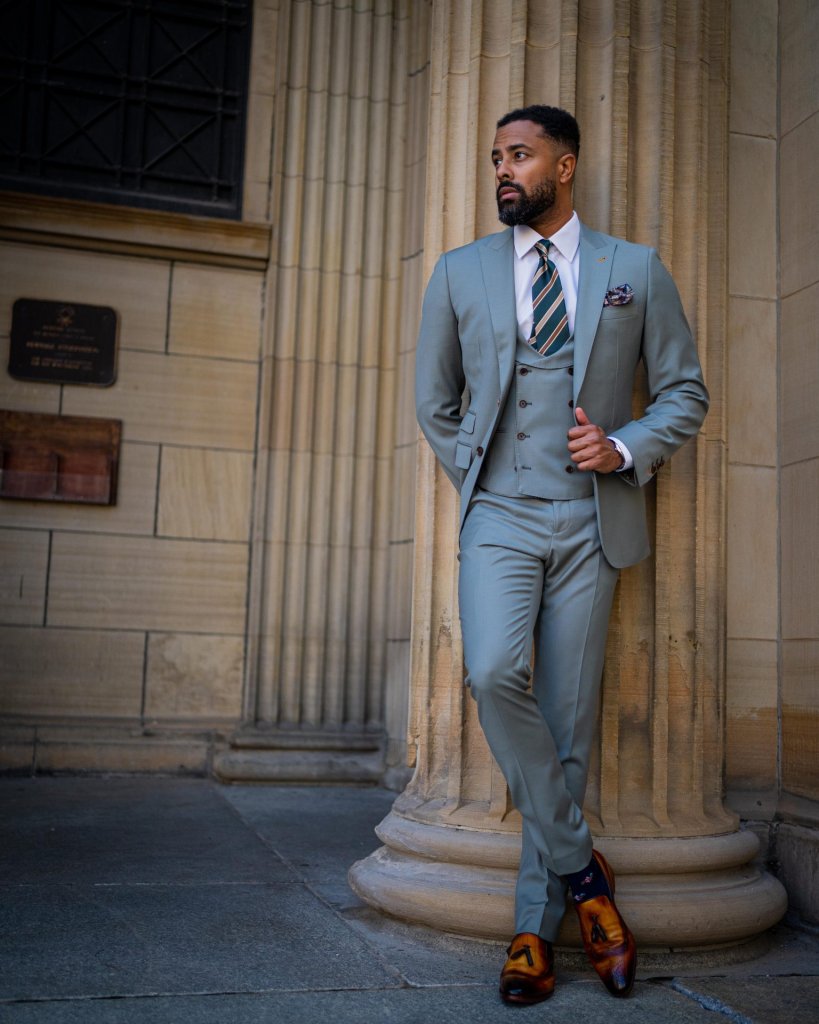 Cufflinks, belts, and shoes are other accessories that should not be overlooked. These details can tie the whole outfit together and add a touch of personal style. For instance, cufflinks with delicate patterns or unique shapes can add a touch of personality to a classic suit, while a belt with a unique buckle can make a statement.
Final Thoughts
Your wedding day is one of the most important days of your life, and your attire should reflect your personality, style, and the concept of your wedding. The days of traditional black or gray suits are over, and grooms are now taking the opportunity to showcase their unique style and personality.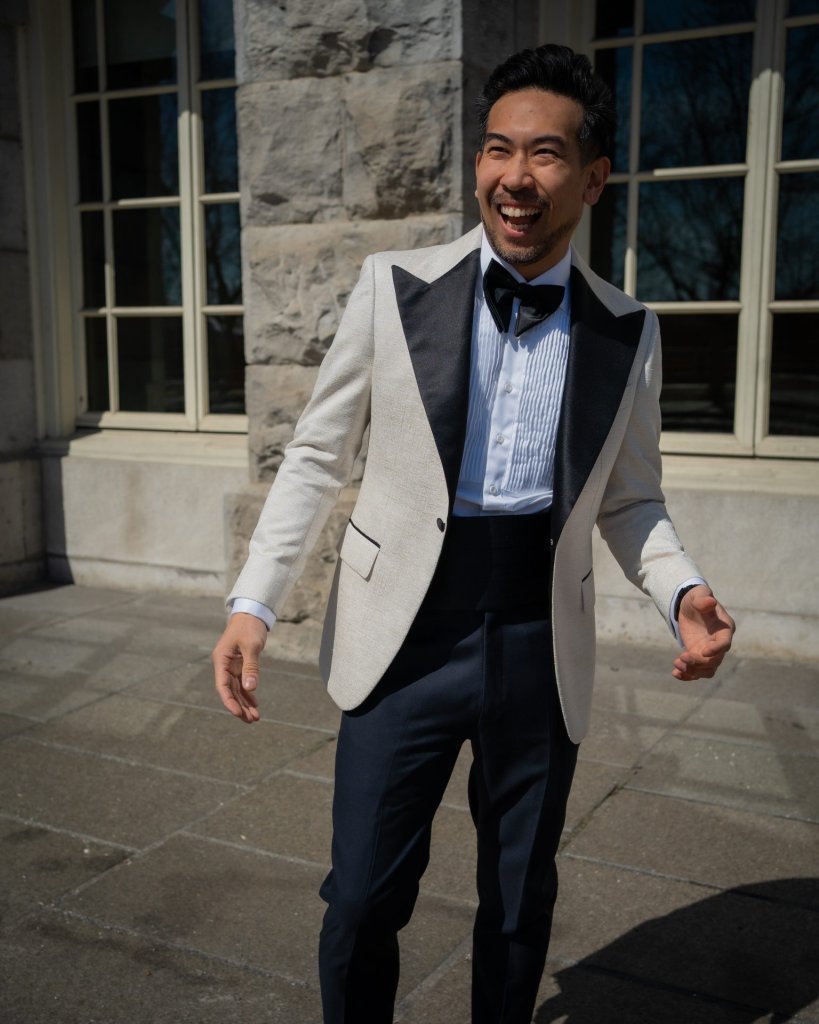 In 2023, expressive colors, light earth tones, micro prints, and contrasting buttons will be popular choices for grooms. Accessories such as ties, pocket squares, cufflinks, belts, and shoes can also make a big impact on the overall look.
Ultimately, the key to making a statement with your wedding attire is to stay true to yourself and your personal style. Your wedding day is about you and your partner, and your outfit should reflect that. So, don't be afraid to take risks and experiment with different styles and colors. After all, it's your big day, and you deserve to look and feel your best.