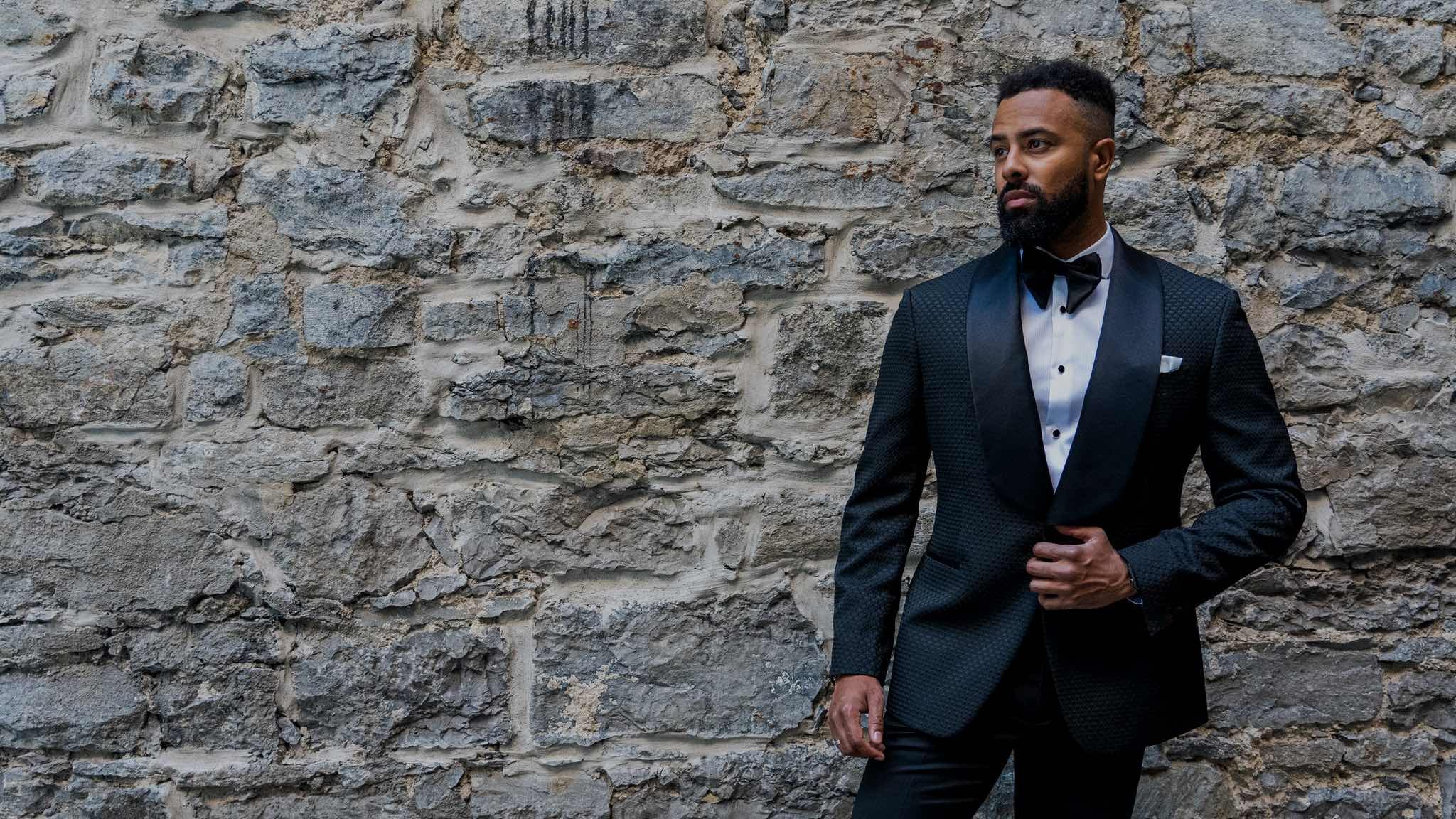 You're getting married; congratulations! You want to look your absolute best, but you also want your groomsmen to look on point. You might be confused as to what your groomsmen should wear, and reasonably so, as a there are many styles to choose from. What you should know is that your groomsmen's attire should be determined by three factors—that is, what you will be wearing; the theme or location of the wedding; and, budget.
Their Style, Based on Yours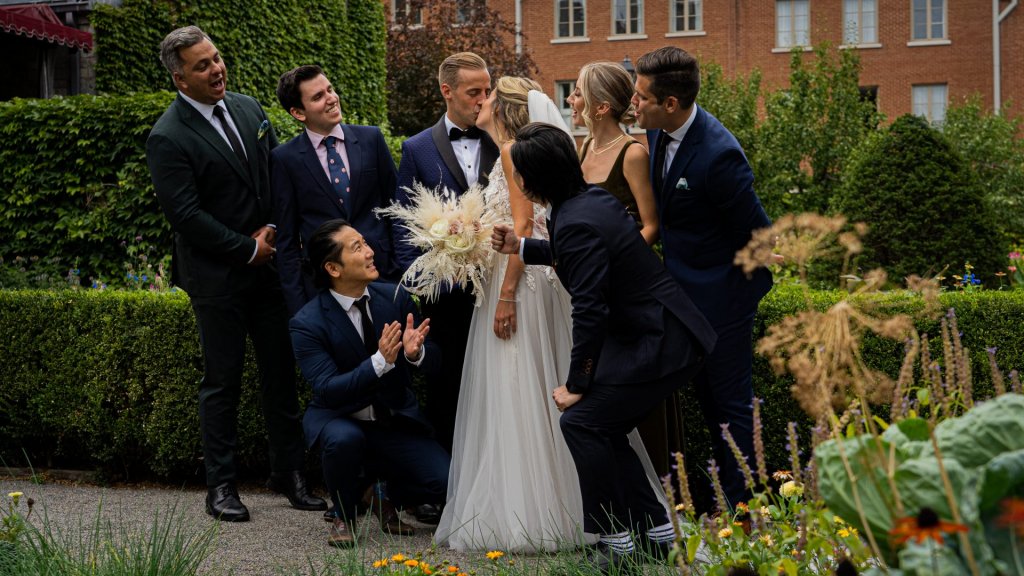 What you will be wearing is the determining factor when it comes to what your guys will be wearing. Its important for your groomsmen to look their best. That said, you should not forget that it's your wedding, and you're suppose to stand out, alongside your bride. The key to a good groomsmen attire is for it to go with the groom's—aka yours—whilst never stealing the show. 
Say for example, that you have chosen to dress yourself and your groomsmen in the exact same fabric, there should be distinctions in the way the suits are styled. For one, it is preferable for you to be wearing a three piece—lest you wear a tuxedo—because of the importance of the occasion. On the other hand, it might be preferable for the groomsmen to wear two-piece suits, as to differ from you. In the same line of thought, it would be more cohesive for all your groomsmen to be wearing the same ties or bowties, and for those to be different from yours; and the same goes for the dress shirt.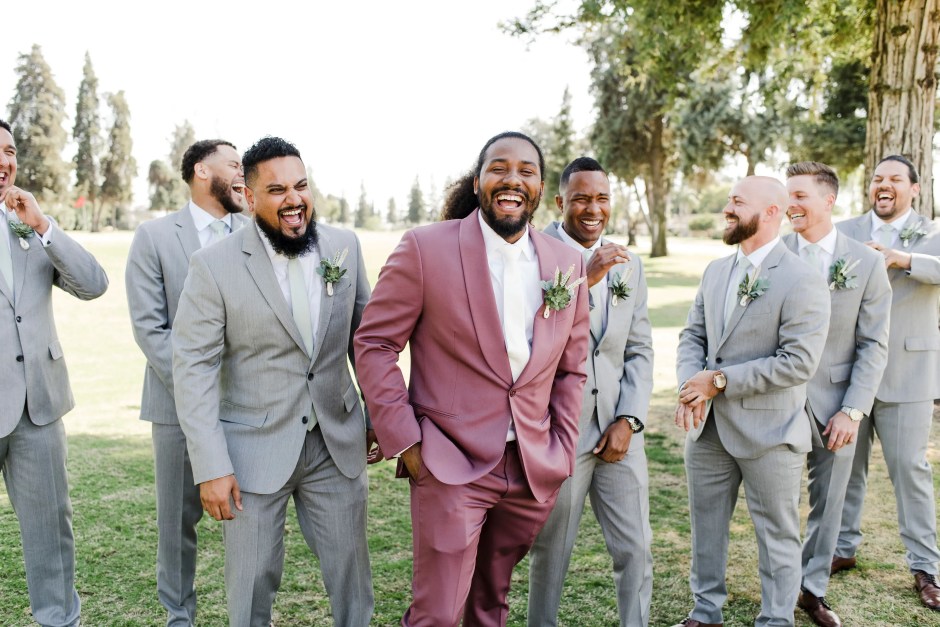 You could also have your groomsmen match you by having them dress in the same fabric as your vest. That allows them to look different enough from you whilst sharing an element of your outfit. If you're wearing a suit of a different fabric as that of your groomsmen, make sure yours stands out more. Need we remind you again, you're the man of the hour and have to stand out as the groom. For example, you're in a dark teal suit, your guys are in tan suits. 
If you aren't wearing a tuxedo but also really don't want to wear a three piece, we would advise you go with a peak lapelled suit, and in that case, your groomsmen should wear a notched lapel suit.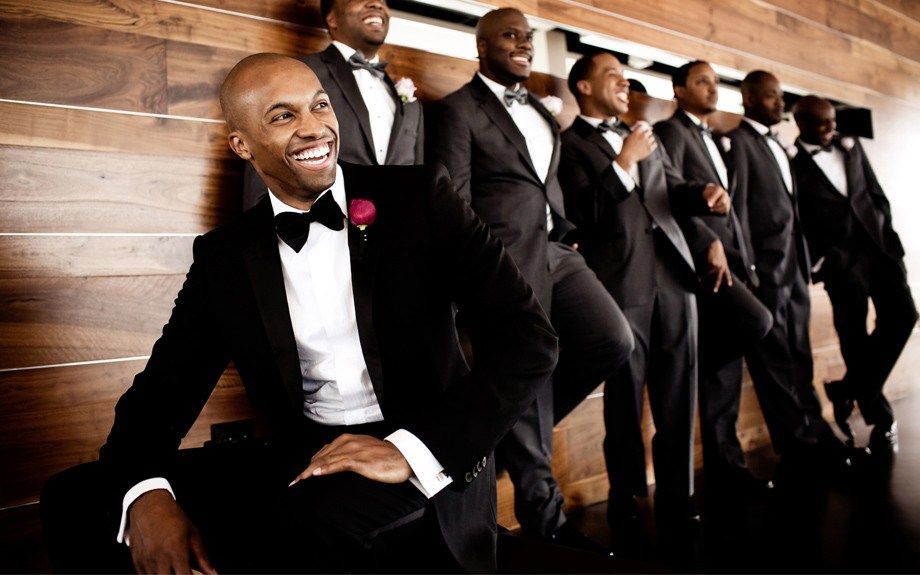 When it comes to tuxedoes, similar rules apply. If you're going with a black tuxedo, your groomsmen could wear black suits, or a dark navy suits. Some grooms who choose to wear tuxedos also want their groomsmen to wear tuxedoes; if that's your case, we would suggest you reconsider. Although it's up to you to decide, we advise against groomsmen wearing tuxedoes—regardless of whether or not it's the same exact model—because it cancels out the effect of the groom wearing one; think of it as the bridesmaids wearing white dresses. The only instance where this doesn't apply is if you're wearing a three piece tuxedo, or a colourful tuxedo, because that ensures you will still stand out, even if your groomsmen are in tuxedoes too (two piece and in black, of course).
The Theme & Location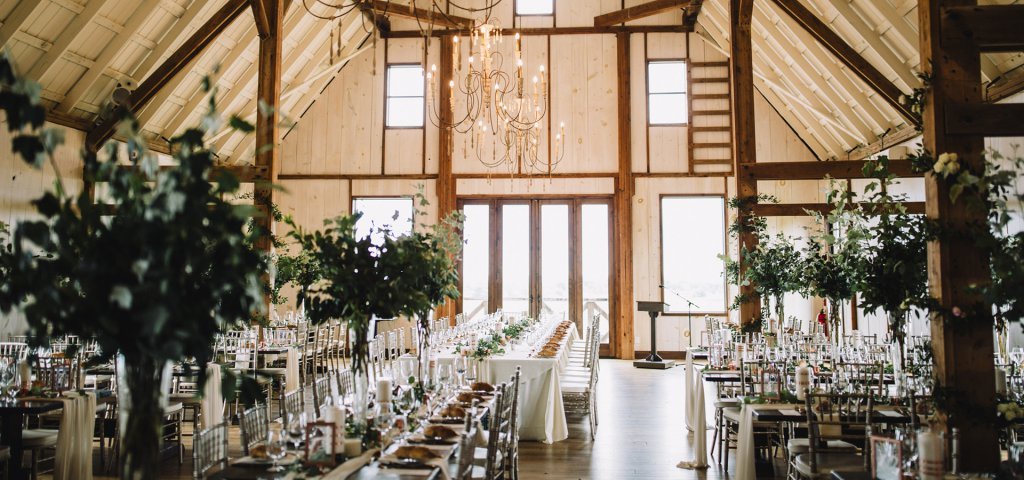 The second factor you should consider is the wedding's theme and or its location. Suits that look great at a classic wedding are different than suits that look great at a rustic themed wedding. Therefore, keep in mind both theme and location when it comes to the style your guys will be sporting. 
If you're wearing a black or navy tux, the look of the wedding is probably quite classic so you should keep your groomsmen looking classic as well—preferably with a black or dark navy suit, and make sure fabrics are smooth and not textured. On the other hand, if you're wearing a bright orange suit and the wedding's colour scheme is orange, red, and coral pink, there's a strong chance yours isn't a particularly conventional wedding; therefore, you should avoid overly conventional looks for your groomsmen, as they'd likely clash.
However, if your wedding has a bold aesthetic, and it's somewhat out of your guys' comfort zone, you can always find more muted option for them. They can always add more boldness or whimsy via accessories; for example, a dark brown suit accessorized with burnt orange suspenders, a striped cherry coloured tie, and ochre yellow socks. 
If you have a rustic themed wedding, go for textured fabrics. You can have your guys wear a textured cream coloured twill suit paired with a forest green chambray vest—just know anything overly smooth and polished is out of place at a rustic themed wedding. If you have a beach wedding, textures and lighter colours are usually highly recommended, unless you plan on wearing a tuxedo—sand and sea water be damned—which in that case, more classic colours such as navy blue in smooth fabrics are en vigueur for your groomsmen.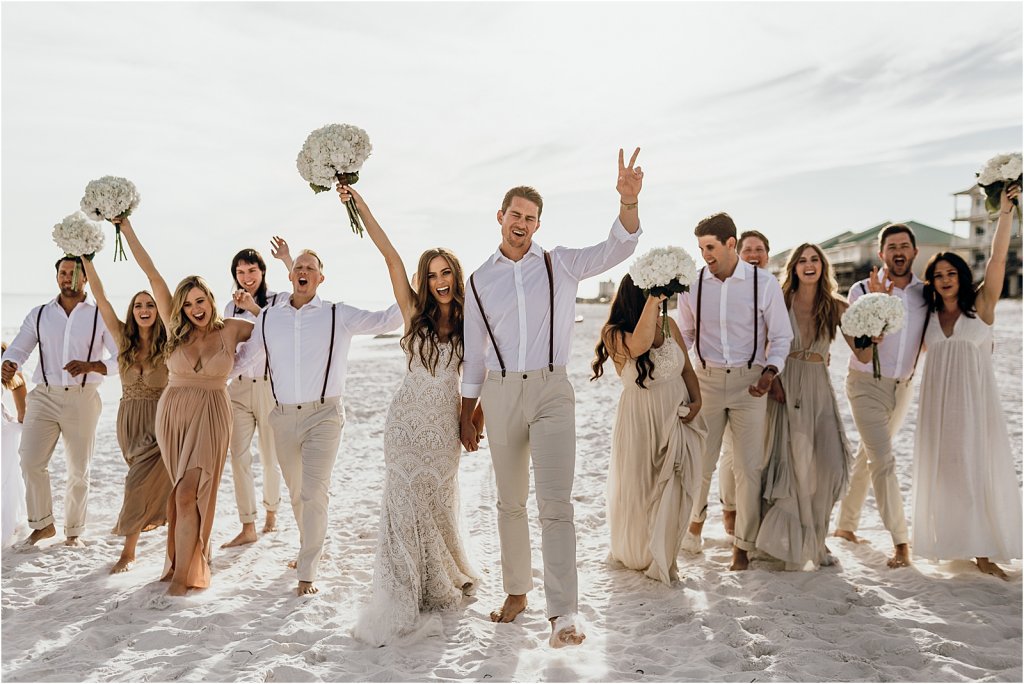 Consider as well whether your wedding is taking place during the day or in the evening, as it influences the mood. A more conservative day wedding differs from a more glam night event. Your guys could look very elegant in a charcoal herringbone suit at your more traditional day wedding. Whereas a dark burgundy or midnight suit could look great at a chandelier lit evening event.
The Groomsmen Budget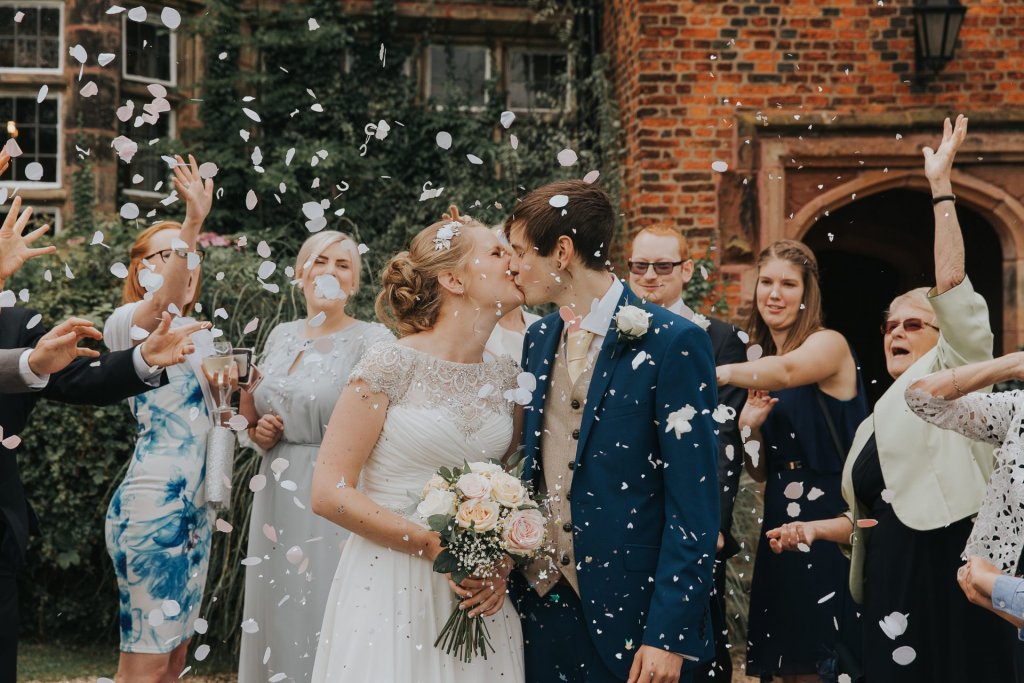 Although you want your guys to look their best, it is very important to keep everyone's budget in mind. Some of your groomsmen might have no trouble getting themselves a three piece suit, but others my struggle to. It's not always easy to talk money, especially with friends and family. However, its important to bring it up and make sure everyone is on the same page. After all, a wedding is suppose to be a happy celebration. It would be very unfortunate if the festivities were dampened by tension caused by money concerns. 
So, after having had a small budget chat with your groomsmen, you'll have a better idea as to what they should wear. For a high to mid-range budget three piece suits or two piece suits would be great. If the budget is mid-range to low, opt for two piece suits or vests paired with suit pants. For a low budget, you can have them wear suit pants and a dress shirt enhanced by suspenders. No matter which of these options best fits the budget of your groomsmen, there is an array of accessories to jazz up or tone down their attire, so neither you or them have to compromise on style.