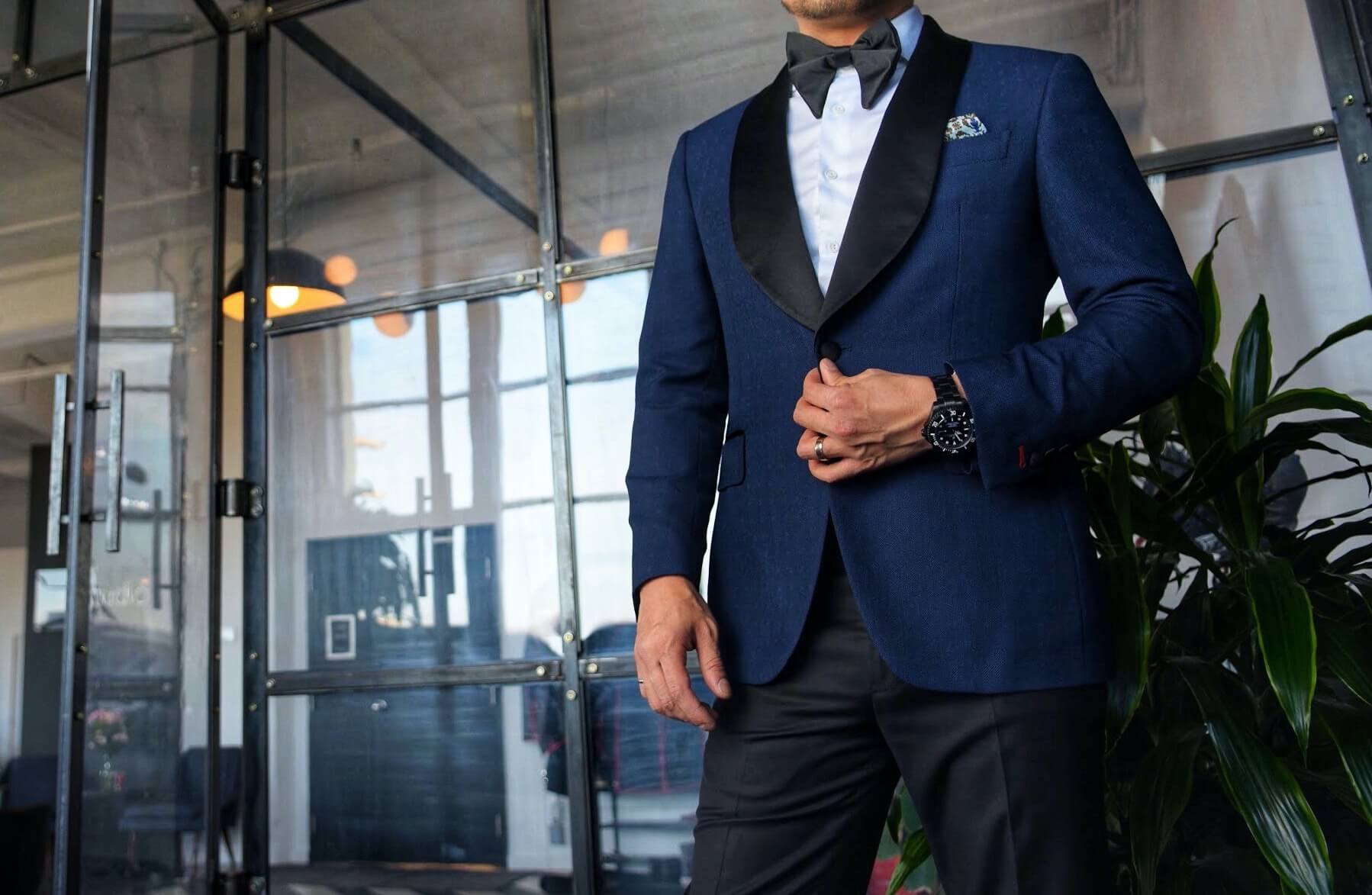 Tweed
Originally a workwear fabric, tweed is highly functional. It might be better for cooler weather, as it is warm. It also has wind and water-resistant properties, so it might be ideal for an outdoor wedding with a rustic theme. Nowadays, tweed is regarded as simultaneously high-elegance and laidback, which makes it very versatile. The suit jacket and pants can be worn as separate pieces on other occasions, which is great if you want to get some reusability out of your wedding suit.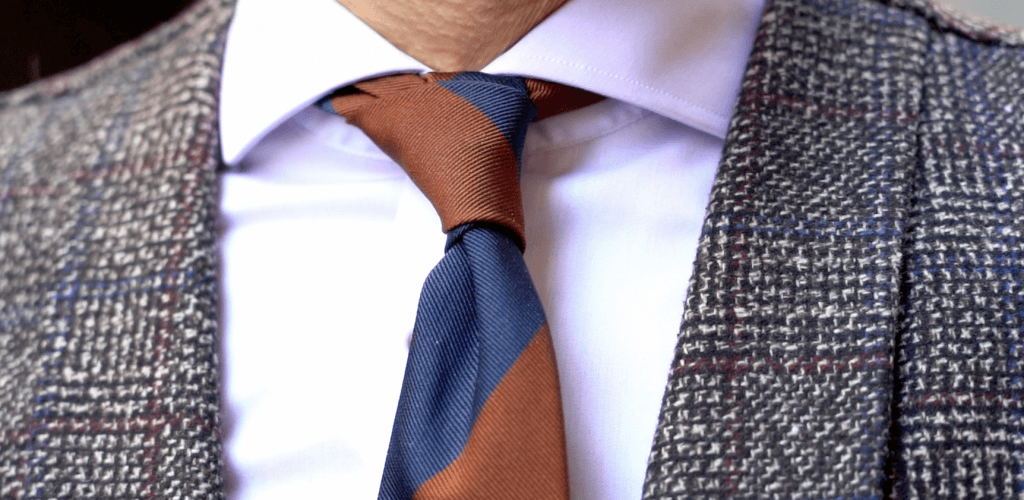 The double breasted suit jacket
A bold and more formal look. The double breasted suit jacket can be great for a black-tie wedding when worn in classic colours such as back and navy, or it can be a flamboyant piece when worn in vivid colours such as teal or dark purple. Whether it be the former or the latter, a double-breasted jacket is a statement look.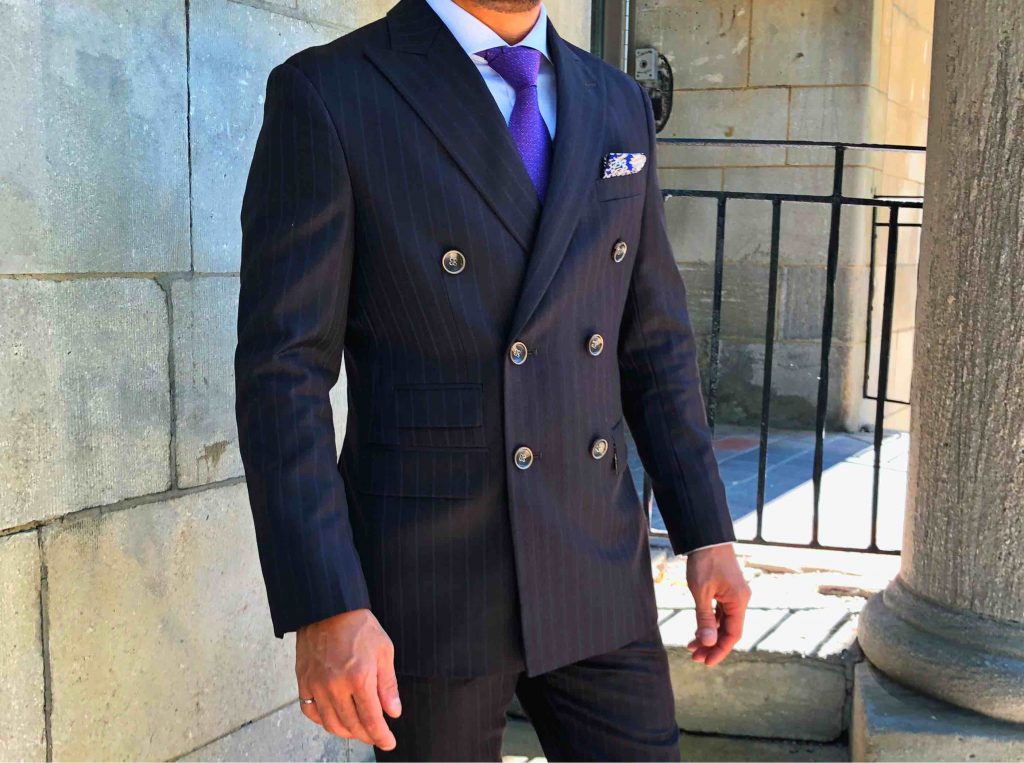 The double breasted vest
A well-fitted double breasted vest is a great way to elevate any suit and amp up its stylistic appeal as well as its formality. It is a garment that offers you both a flattering silhouette and functional flexibility. If ever you want to let loose on the dance floor but still want to look the part of a groom, that double-breasted vest is the perfect attire to sport.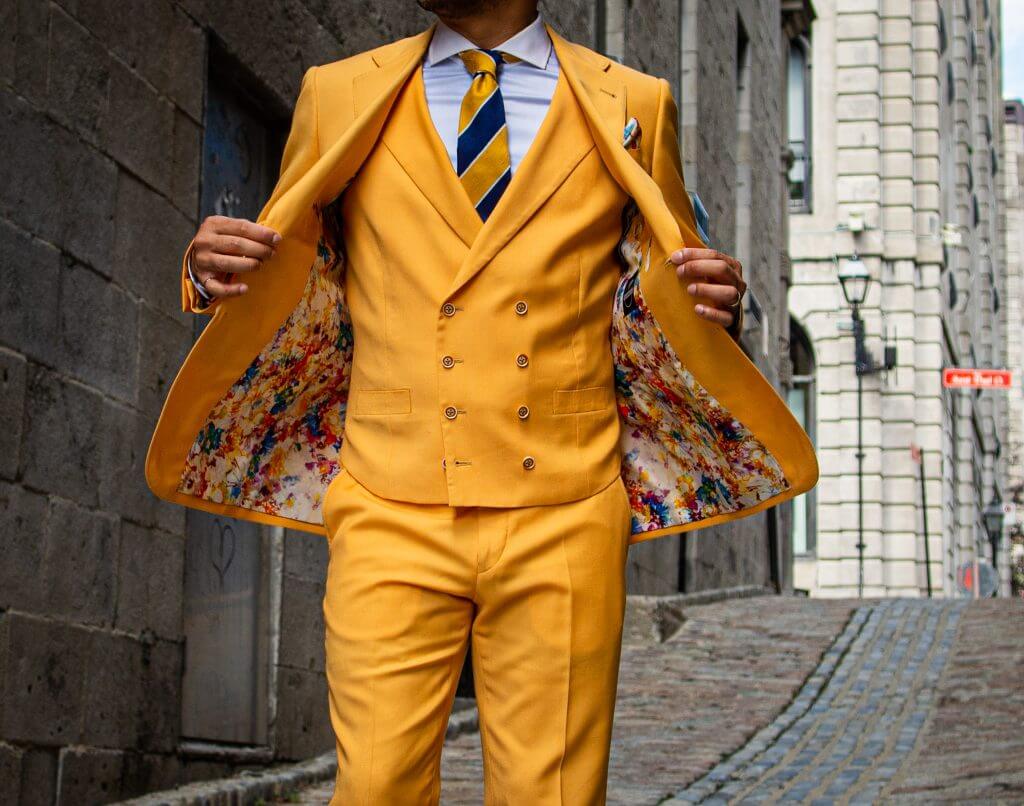 The checkered print
The checkered pattern is a classic print that has erupted everywhere on the runway in 2020-2021. Whether it be a subtle tartan pattern or a bold black and white chest board print, it has established itself as a quintessential turn of the decade look. If you want to be both classic and trendy simultaneously, this is the wave to ride.
And, if you're not at ease going all out with full checkered suit, a double-breasted checkered vest is a great way to incorporate the pattern in a more subdued manner.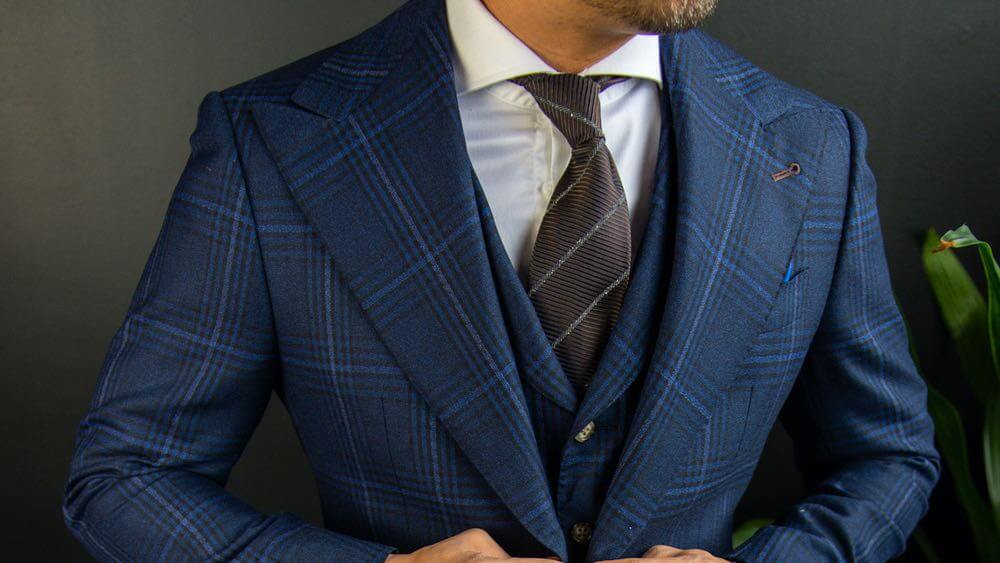 Warm tones such as burgundy, chestnut, and burnt orange:
From interior design, to the runway, to films, the 70s are making a comeback in a modernized way. Strong elements of the decade's aesthetic are the shapes and colours it brought forth. Alongside the 70's psychedelic colour palette are earth tones, most notably warm ones such as ochre yellow, various shades of brown and burnt orange, as well as cream and off-white. If you have a penchant for that re-spun vintage vibe, we recommend you go with a shade of burgundy, chestnut, or burn orange.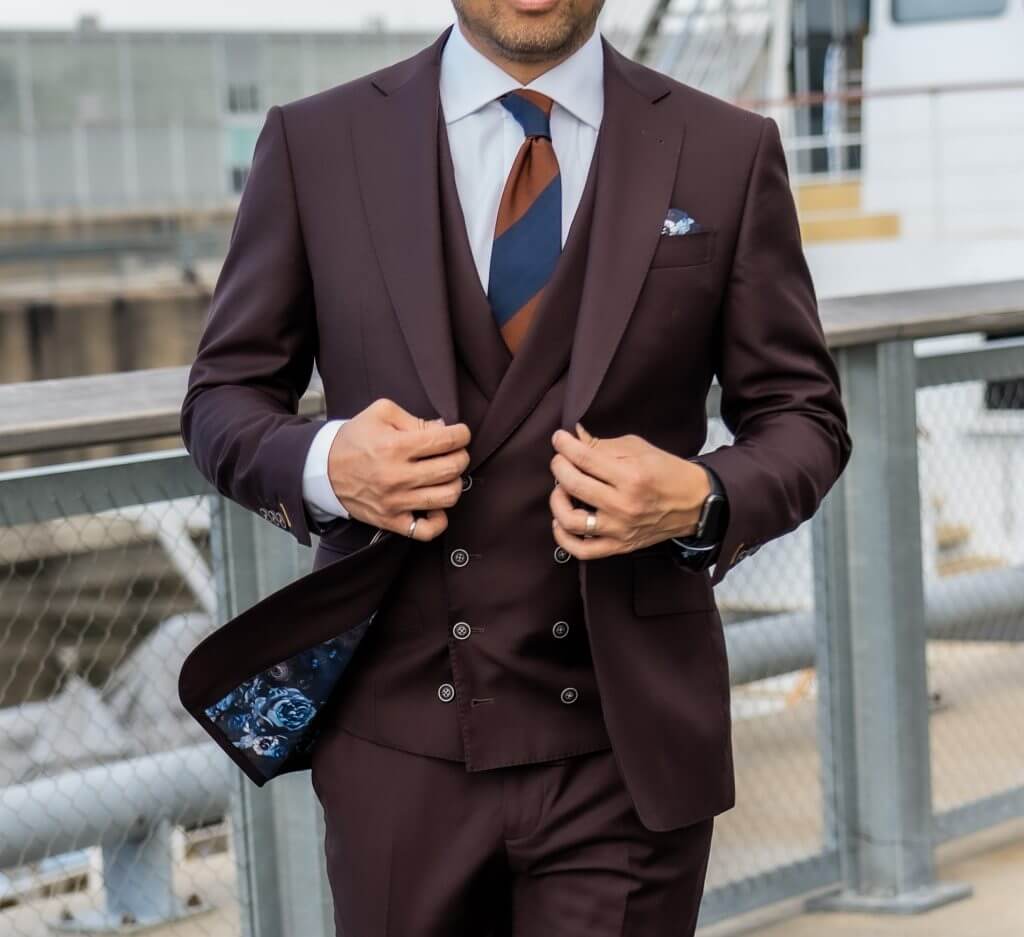 Shades of Prussian blue and greyish-blue
Prussian blue, also re-baptized as Berlin blue, Parisian blue, and Turnbull's blue, is a type of blue that is both classic and always contemporary. Because of its long-lasting use in the dying of clothing, it holds top rank when it comes to versatility and timelessness. The tone you opt for can vary from semi-warm to cool, and in making your decision, you should consider your skin- tone.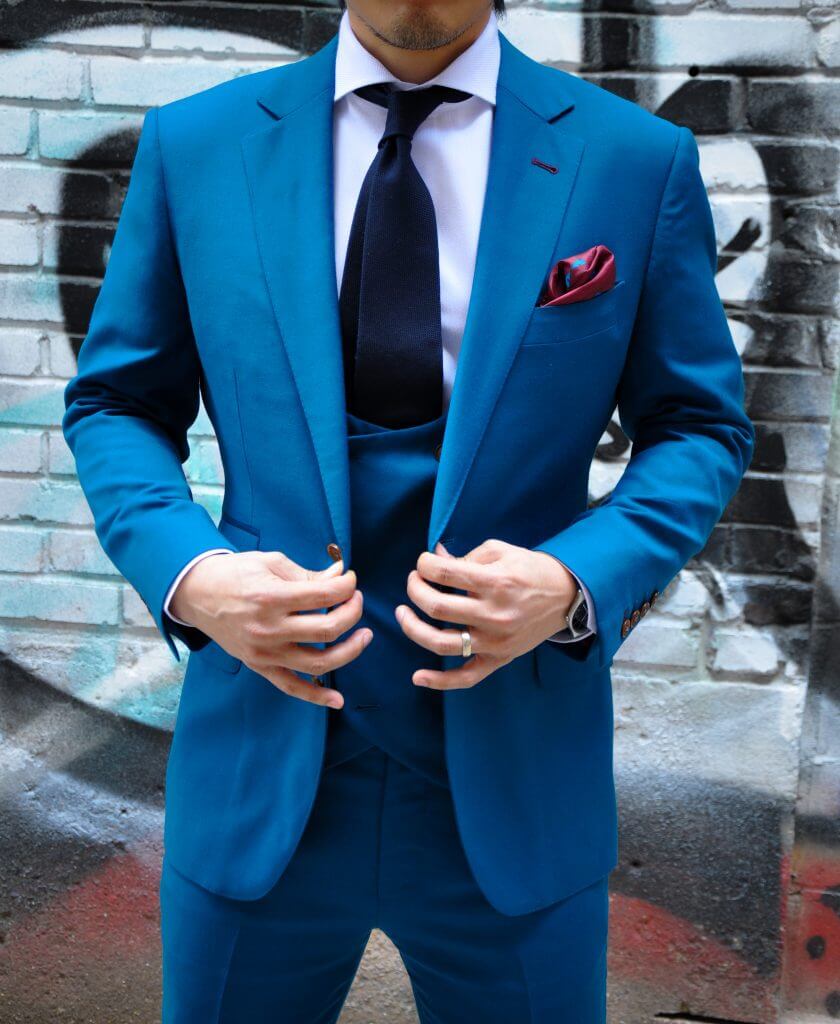 Colourful tuxedos
Tuxedos and weddings are a natural pairing. A new spin on the black tux is the colourful one. Whether it be forest green, blue, or powder pink, picking a colourful tuxedo is all the rage right now. If you decide to go for it, we recommend you choose a timeless colour to help your weddings photos stand the test of time.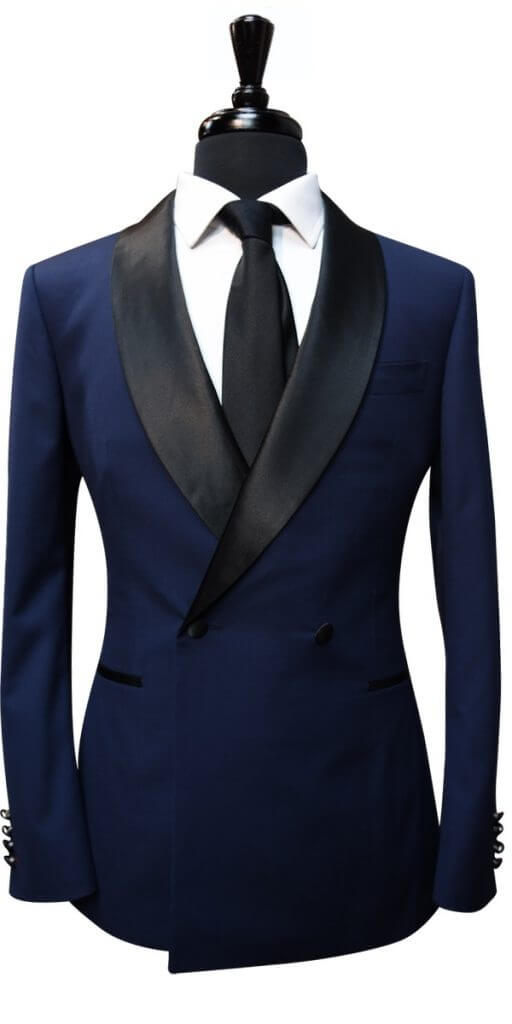 Boutonniere
Floral arrangements from the bride's bouquet are a classic, but are not the only option. Boutonnieres made up of greenery are particularly au gout du jour in 2021; with succulents, herbs and evergreens steeling the boutonniere spotlight. And, for the more flamboyant types out there, feathers seem to be trending as well.