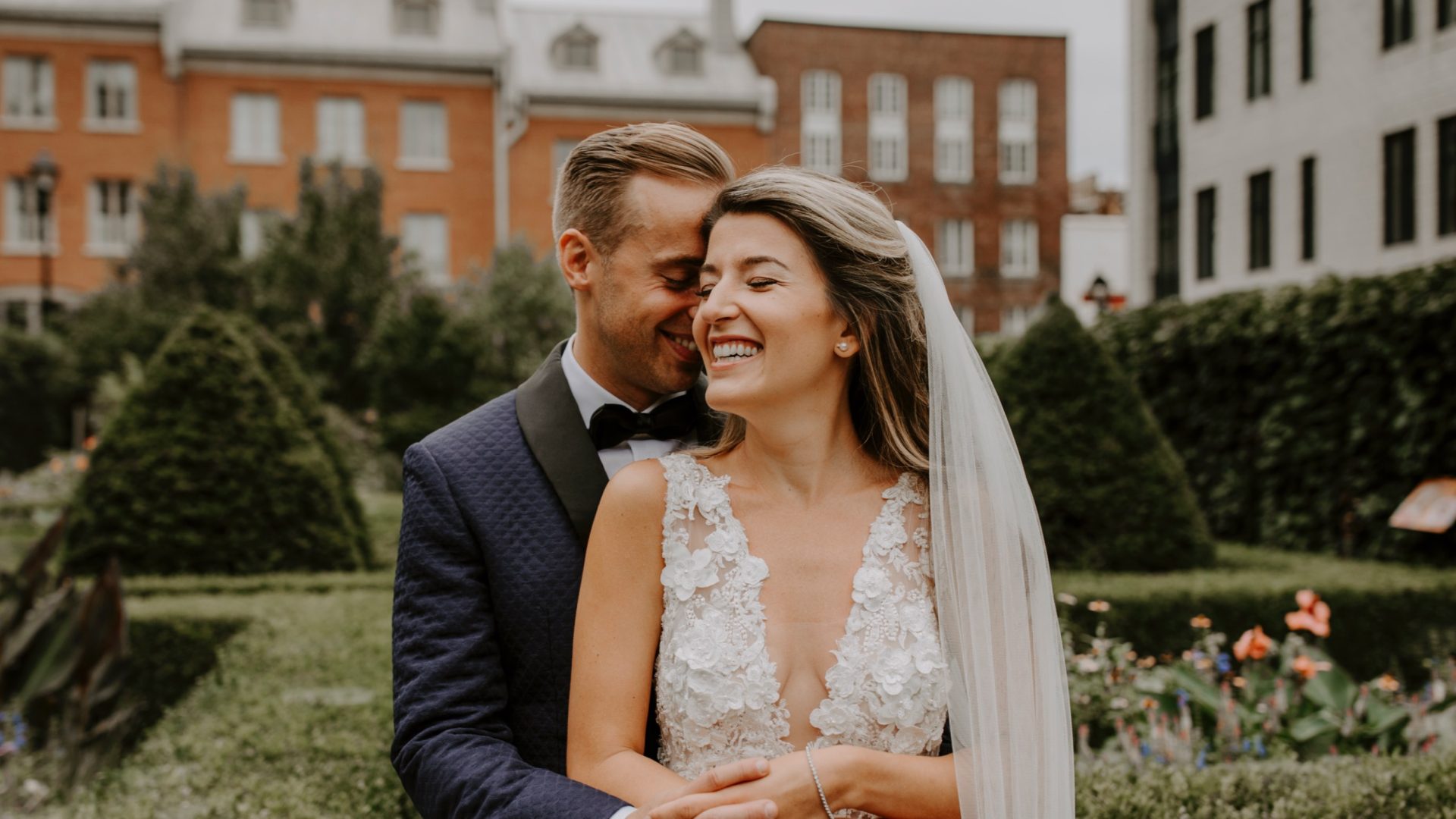 As the premier custom suiting brand in Montreal, we are privileged to interact with thousands of couples every year. During our discussions with them, we often inquire about their wedding planners, experiences, and the essential factors they consider. Based on their responses, we spent a considerable amount of time over the last months researching and reaching out to local planners to identify crucial criteria. As a result, we had the opportunity to meet with some of Montreal's top wedding planners and learn more about their services. We list them below! If you are a planner and not on this list, you may contact us to learn more about our selection criteria. It is worth noting that some planners did not respond to our requests (not a good sign!), and thus did not make it to our list.
A TIMELESS CELEBRATION
Planning a wedding can be one of the most exciting and romantic times in a couple's life, but it can also be one of the most stressful. From coordinating vendors to managing timelines and budgets, the details can quickly become overwhelming. That's where A Timeless Celebration comes in.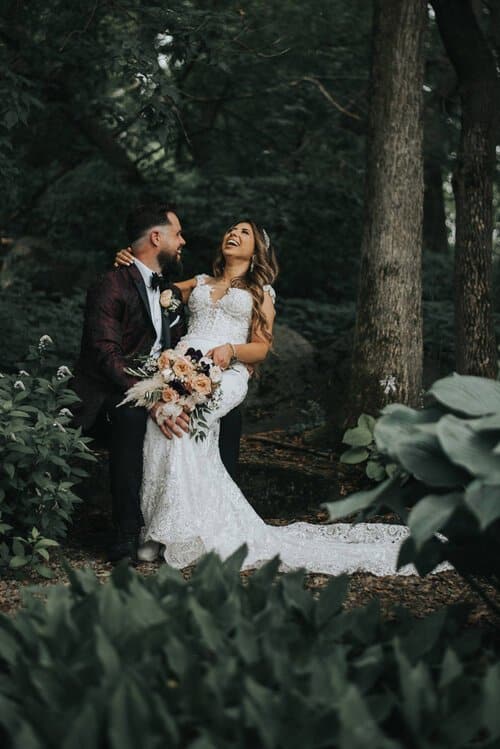 Their team of certified wedding planners understands that their clients have busy lives and would rather focus on enjoying their engagement rather than getting bogged down by the nitty-gritty details of wedding planning. That's why they offer a stress-free and enjoyable experience that allows their clients to sit back, relax, and focus on what matters most.
But it's not just their commitment to a hassle-free experience that sets A Timeless Celebration apart. Their expertise and attention to detail have earned them numerous awards and recognition, including being one of the Best Three Wedding Planners in Montreal for four years running. And their clients can attest to their exceptional service and meticulous planning, ensuring that every aspect of their big day is taken care of.
So if you're looking for a wedding planner who will not only take the stress out of your special day but also create a truly unforgettable experience, look no further than A Timeless Celebration. To top it off, they're specialized in full floral design as well!
AGENCE AUREA
Are you looking for a wedding planner who can turn your special day into an unforgettable experience? Meet Morgane, the founder of L'Agence Auréa, a wedding planning agency that specializes in modern, elegant, and daring weddings.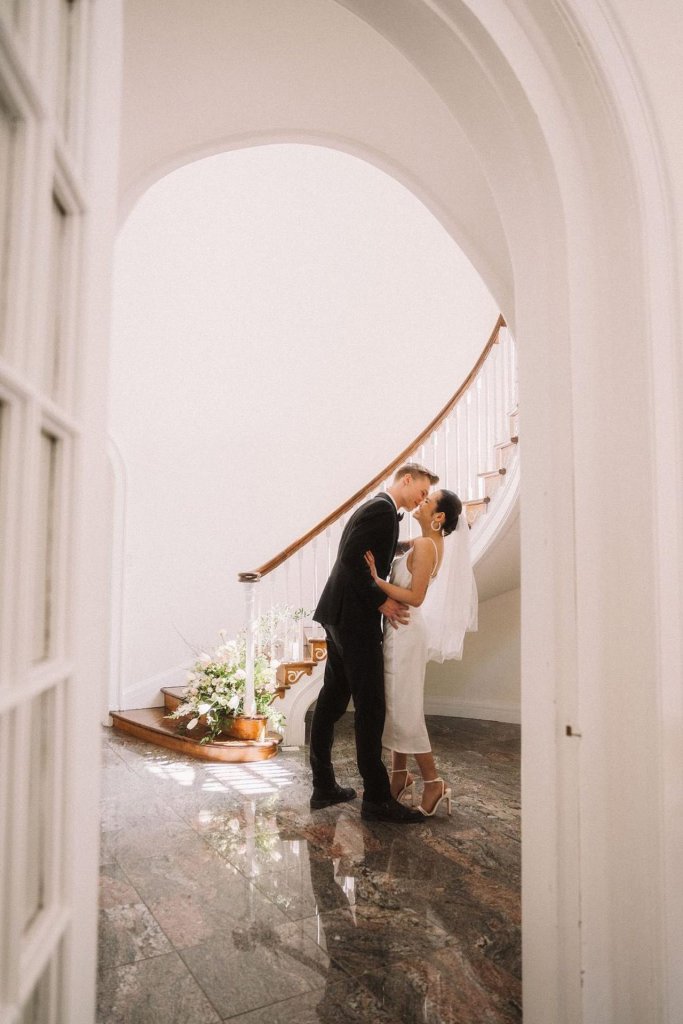 Morgane understands that a wedding is more than just a one-day event; it's the culmination of hours of planning and preparation. From exploring themes to the much-anticipated big day, Morgane and her team of exceptional partners will take care of every detail to make your wedding a moment to remember.
L'Agence Auréa is more than just a business for Morgane; it's a playground where she can bring her love of people, beauty, and life to every project. Her passion for weddings didn't come from watching romantic comedies or dreaming of her own wedding. Instead, it came from organizing weddings for the event planning agency she worked for previously.
With L'Agence Auréa, Morgane chooses to accompany a limited number of couples each year to ensure that she can provide the attention and care they deserve. She's not only a wedding planner, but she's also a companion who takes great pleasure in building chemistry with her clients from the first moment they meet.
Morgane's process is all about bringing design and organization together to achieve the best quality in wedding planning. She doesn't settle for just creating something beautiful on Pinterest; instead, she focuses on results that reflect her client's unique personalities and styles.
If you're looking for a wedding planner who will provide the best possible experience from start to finish, Morgane and L'Agence Auréa are the perfect match for you.
BLANC CRÈME & CO.
When it comes to planning an event, it's all about the details. From the color scheme to the decorations, every element plays a role in creating the perfect atmosphere. This is where Blanc Crème & Co comes in. The company specializes in event design and styling, working closely with clients to establish a visual identity that reflects their unique vision.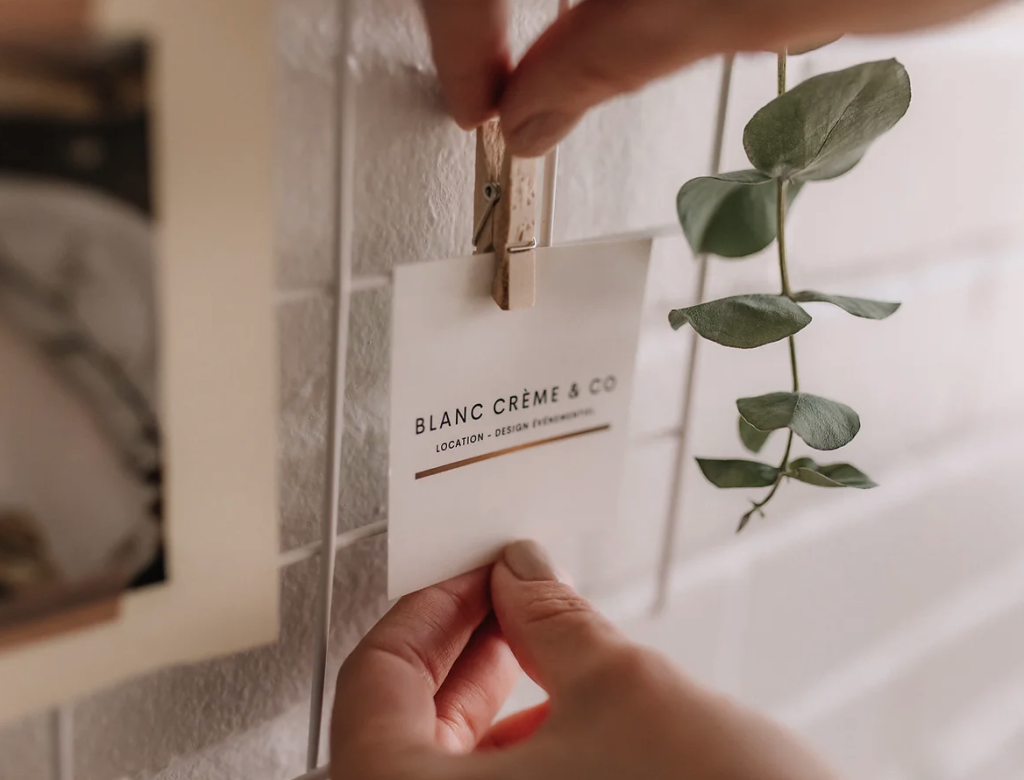 Led by founder Julie, Blanc Crème & Co is a team of creative and passionate individuals who are dedicated to bringing your event to life. With a keen eye for design and a love for all things beautiful, Julie has made it her mission to guide clients through the process of planning an event, ensuring that every detail is taken care of.
From selecting the perfect color palette to choosing the right decorations, Blanc Crème & Co will work with you every step of the way to create a cohesive look that perfectly captures the essence of your event. Whether you're planning a wedding, a corporate event, or a social gathering, the team at Blanc Crème & Co has the expertise and experience to make your vision a reality.
What sets Blanc Crème & Co apart from other event planning companies is their attention to detail. The team takes great care to ensure that every aspect of the event is perfectly executed, from the invitations to the decorations to the lighting. They also offer a range of services, including custom vinyl decals and decor rentals, to help make your event truly unique.
Blanc Crème & Co was founded on Julie's own experience planning her wedding. Inspired by her love of design and her passion for creating beautiful events, Julie decided to start her own company. The name, Blanc Crème & Co, is a nod to the color of her wedding dress.
If you're looking for a team of talented and dedicated professionals to help you plan your next event, look no further than Blanc Crème & Co. With their focus on personalized service and attention to detail, they will help you create an event that is both beautiful and unforgettable.
COOLS EVENTS
Deidre is a talented event planner with a passion for creating unforgettable experiences. Her company, Cools Events, is known for their ability to take any idea and turn it into a stunning reality. From corporate events to weddings, Deidre and her team have a reputation for being able to execute even the most complex of visions.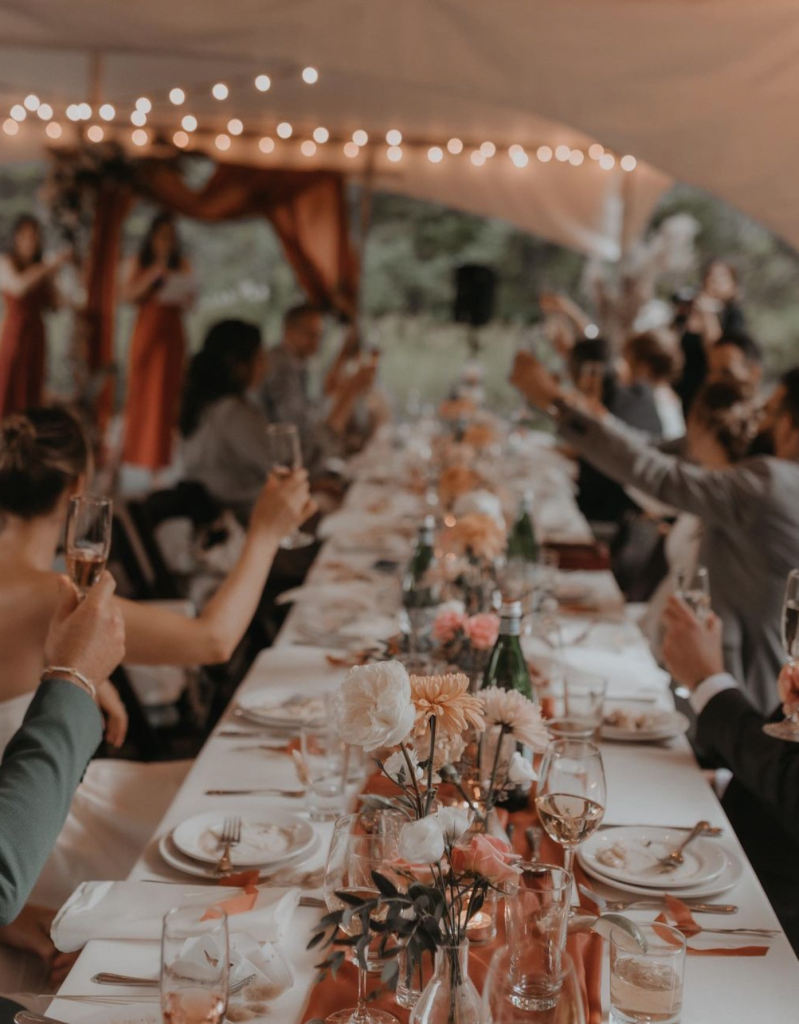 When it comes to event planning, Deidre believes that organization is key. Her planner is a vital tool in helping her stay on top of everything. With Cools Events, no detail is too small to be overlooked. From the guest list to the catering, every aspect of the event is carefully considered and planned out.
One of the key features of Deidre's planner is its flexibility. It's designed to be customized to the unique needs of each event, allowing her to create a plan that's tailored to the specific requirements of the client. This flexibility also means that the planner can be adapted to fit any size event, from small, intimate gatherings to large-scale productions.
Another important aspect of Deidre's planner is its focus on communication. With so many moving parts involved in event planning, clear and effective communication is essential. Deidre's planner includes features that make it easy to keep everyone on the same page, from the client to the vendors to the event staff.
Ultimately, Deidre's planner is a reflection of her approach to event planning. It's thoughtful, detail-oriented, and focused on creating an exceptional experience for her clients. With Cools Events, you can trust that your event will be in the hands of an expert who is dedicated to making it unforgettable.
ELYNA KUDISH EVENTS
Your wedding is one of the most important days of your life. It's a day where you want everything to be just perfect, from the decor to the entertainment to the food. And that's where Elyna Kudish Events comes in.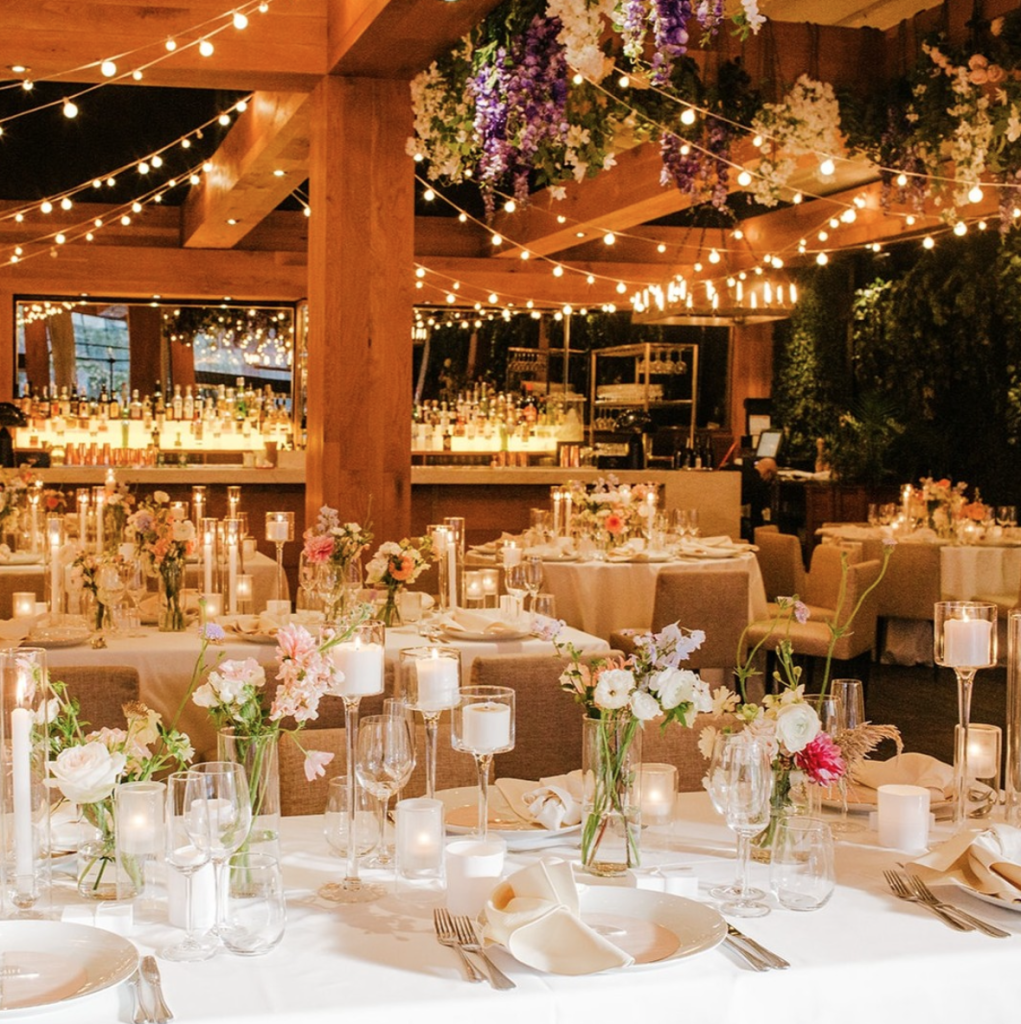 Based in Montreal, QC, Elyna Kudish Events is a bespoke event design boutique that specializes in creating personalized wedding experiences that are unique to each couple. Whether you're looking for a classic, elegant affair or something more modern and edgy, Elyna and her team will work with you to bring your vision to life.
Elyna Kudish Events is known for its attention to detail, its passion for design, and its commitment to creating unforgettable experiences. Their team of experts brings years of experience to the table, ensuring that every aspect of your wedding is flawlessly executed.
From the first consultation to the final touches, Elyna and her team will work closely with you to create a wedding that reflects your individual style and personality. They understand that every couple is unique, and that's why they take the time to get to know you and your vision for your big day.
At Elyna Kudish Events, they believe that your wedding should be a reflection of who you are as a couple. They strive to create events that are not only beautiful, but also meaningful and memorable. They work tirelessly to ensure that every detail is perfect, from the lighting to the flowers to the music.
So, whether you're planning a small, intimate ceremony or a lavish, extravagant celebration, Elyna Kudish Events has the expertise, the creativity, and the passion to bring your vision to life. Contact them today to find out how they can help you create the wedding of your dreams.
EVENTS BY PAIGE LIGRIS
Have you ever felt overwhelmed by the idea of planning an event? Whether it's a wedding, corporate event, or social gathering, it can be challenging to ensure every detail is taken care of. That's where an experienced event planner like Paige Ligris can step in to help.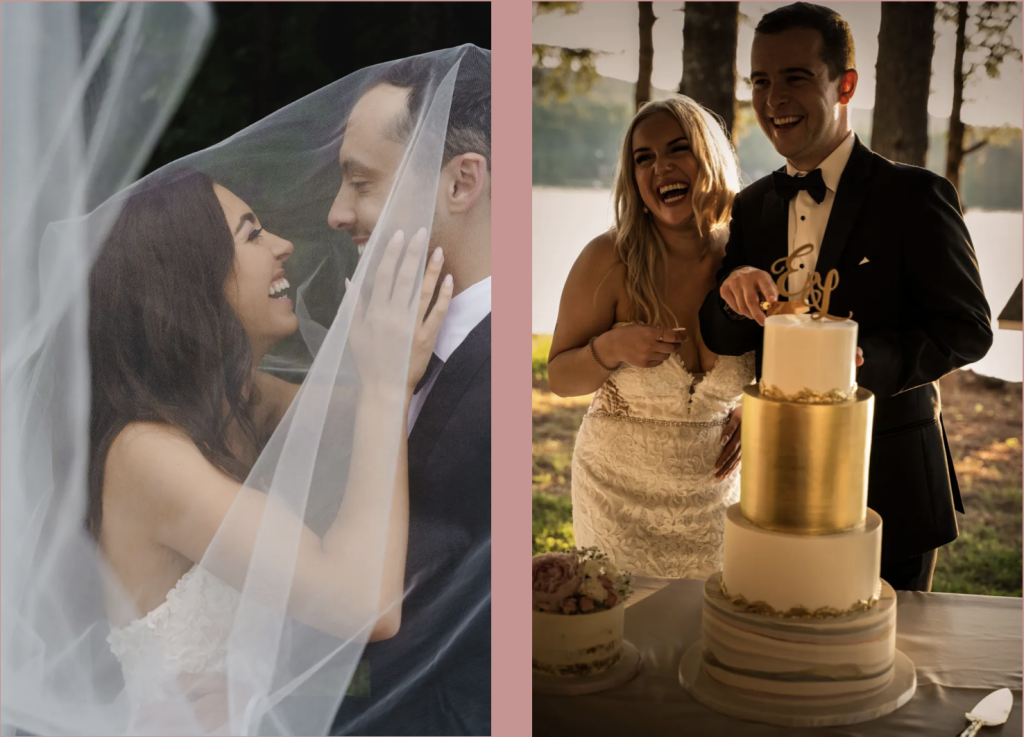 Paige is a highly skilled and passionate event planner who has been in the industry for over four years. Her diverse educational background in leadership, human relations, marketing, and project management has given her the skills and expertise to plan and execute events of all sizes and types.
What sets Paige apart is her unwavering commitment to her clients. She is a great listener who takes the time to understand her clients' vision and turn it into reality. Her attention to detail, organizational skills, and bubbly personality will leave you feeling at ease, knowing that your special day is in capable hands.
Paige believes in building strong relationships with her clients, working closely with them every step of the way to ensure their event is personalized and unique. She will help you create a budget, stay on track, and design an event that perfectly reflects your style and personality.
Whether you have a specific vision in mind or need some inspiration, Paige has the creativity and expertise to make your event unforgettable. Her goal is to create a stress-free experience for you, so you can sit back, relax, and enjoy your special day to the fullest.
FOUDAMOUR
Foudamour is a high-end wedding design and planning agency based in Montreal, founded and led by the talented Melanie. Since 2015, Foudamour has been creating breathtaking weddings that range from timeless to bold, refined to modern. With an innate sense of style, a meticulous attention to detail, and an unwavering dedication to their clients, Foudamour is one of the most sought-after wedding planners in Montreal.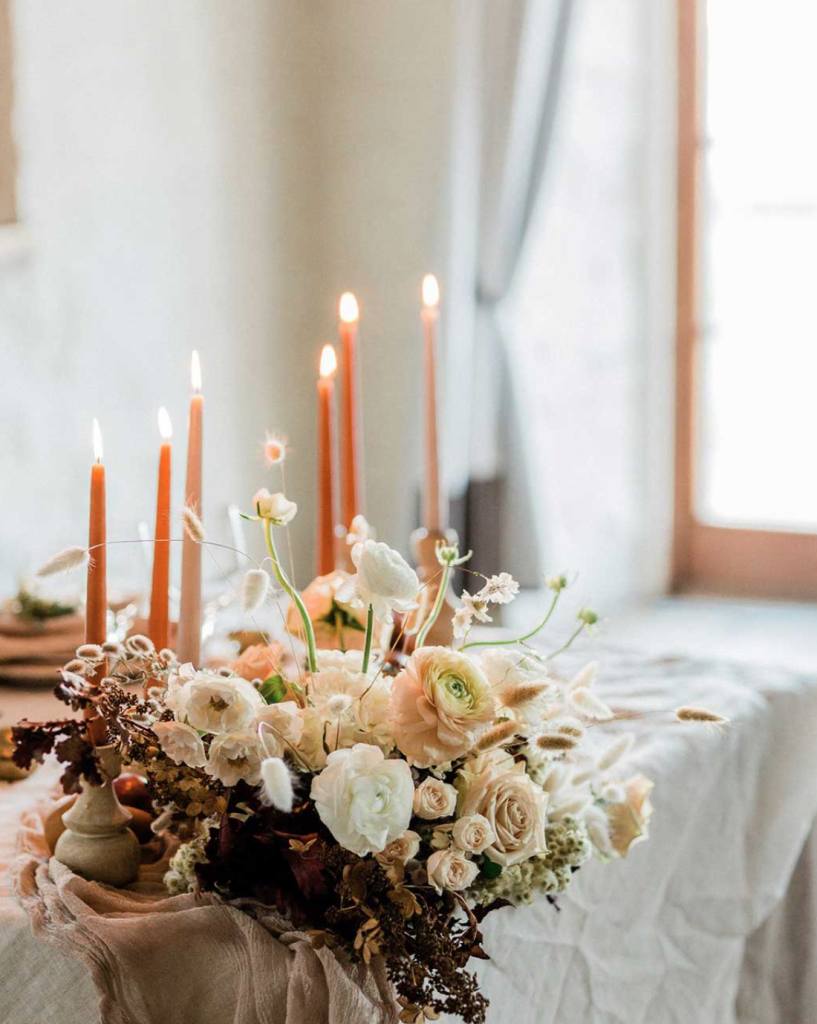 Melanie, the owner and founder of Foudamour, is a true romantic at heart. She brings boundless energy, creativity, and passion to every wedding she plans. Her love for weddings began at a young age, when she organized her first event at just 11 years old. Since then, she has honed her skills and expertise, becoming a master at creating unique, unforgettable wedding experiences.
What sets Foudamour apart is their commitment to creating a wedding that reflects the unique style and personality of each couple. They believe that every wedding should be a true reflection of the love story that inspired it. With Foudamour, you can expect nothing less than a truly high-end, one-of-a-kind wedding experience that you and your guests will remember for a lifetime.
LE COEUR BOHÈME
Look no further than Le Coeur Bohème, a Quebec-based wedding planning company offering a comprehensive planning package to guide you from start to finish.
Their full planning package includes assistance with venue research, vendor selection, budget management, complete wedding design, day-of coordination, and much more. With Le Coeur Bohème by your side, you can enjoy a stress-free wedding planning experience and trust that everything will be taken care of.
Founded by Victoria in 2012, Le Coeur Bohème started as a vintage furniture and accessory rental company for weddings and events. Victoria's passion for weddings grew, and she eventually launched her own non-traditional wedding expo, Festival Coeur Bohème. Since then, Le Coeur Bohème has celebrated over 500 weddings and events and established partnerships with over 150 vendors in the industry.
In 2018, Nadine joined Le Coeur Bohème and then became co-owner at 2021 and chief planner. With a certification in wedding and social event planning and years of experience in hospitality and restaurant management, Nadine brings her attention to detail and ability to interpret her clients' visions to every event she plans.
Le Coeur Bohème's clients have raved about their services, noting their professionalism, dedication, and ability to bring their vision to life. Even for those on a tighter budget, they recommend reaching out to Le Coeur Bohème for day-of coordination services to ensure a stress-free wedding day.
If you're ready to enjoy a seamless and unforgettable wedding planning experience, consider Le Coeur Bohème as your go-to wedding planner.
LILY & ROSES EXQUISITE EVENTS
When it comes to planning the perfect wedding or event, the stress of finding the right planner can be overwhelming. That's where Lily & Roses Exquisite Events comes in. With over 11 years of experience, this one-stop-shop for event planning, coordination, and design has quickly become a favorite among clients in Montreal and Ottawa.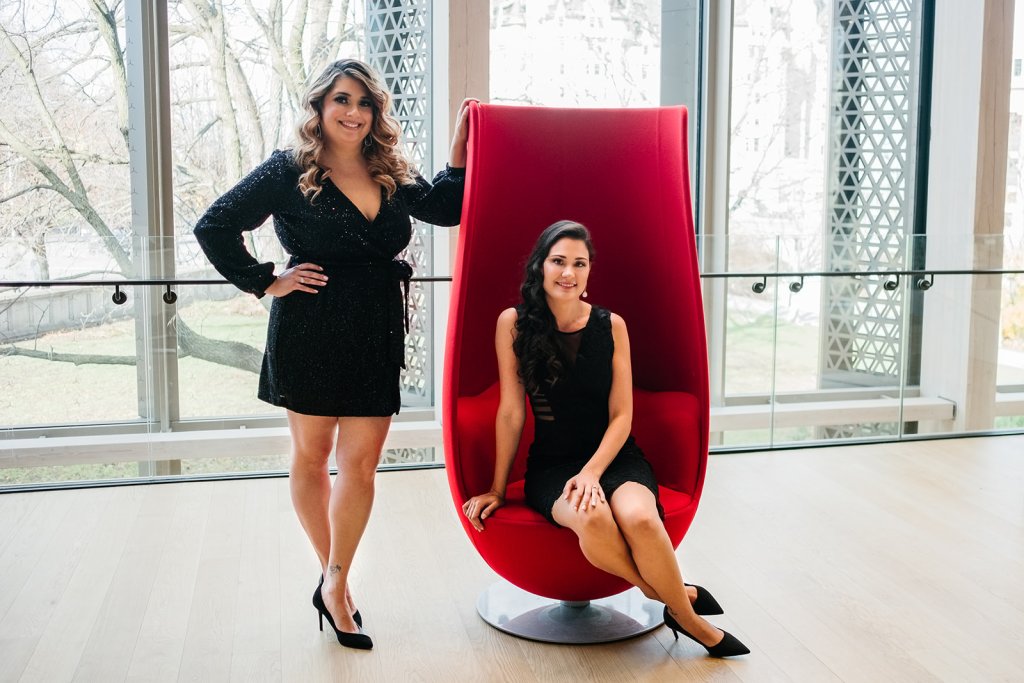 Founded in 2012, Lily & Roses Exquisite Events was born out of a passion for beautifully crafted celebrations. The team has since evolved and grown in other spheres of the event planning world, including corporate parties, fundraisers, golf tournaments, and team building retreats.
At Lily & Roses Exquisite Events, they believe in personalized assistance during the planning stages to the onsite coordination to ensure your vision is fulfilled. From decor and set up to stationery and floral arrangements, their countless services will leave you worry-free and confident in their expertise. With their attention to detail and customized service, they understand the privilege it is to be part of the intimate moments of your lives.
But Lily & Roses Exquisite Events isn't just about creating memorable weddings and events. They also believe in creating unique experiences for their returning corporate clients. With their same attention to detail and passion for excellence, Lily & Roses Exquisite Events takes pride in creating unforgettable memories for each and every event.
Leading the team is Shadia Sallit, with over 12 years of experience in the fashion and marketing industries. Her creativity and dedication are unmatched, and her visions come to life with every event. Hand-in-hand with Shadia is Francesca Micock, the backbone of the business. With her strong analytic sense and resourcefulness, Francesca ensures that all details are looked into with the utmost care and dedication.
Lily & Roses Exquisite Events strongly believes that everyone deserves a celebration that mirrors their love. With their many years of experience and a wide range of cultural and gender diversity, they take pride in designing events that are a true reflection of your culture and your love.
In conclusion, whether you're planning an intimate event or extravagant affair, you can count on Lily & Roses Exquisite Events to deliver a fun and unforgettable experience. Contact them today to start planning your dream celebration.
LOVEPUNCH
Celebrating Love with Boldness and Authenticity. Meet Véro, the founder and creative force behind LOVEPUNCH, a wedding planning and design company based in Quebec, Canada. With over 10 years of experience in the event industry, Véro founded LOVEPUNCH to share her passion, experience, and creativity with couples who want to celebrate love their way.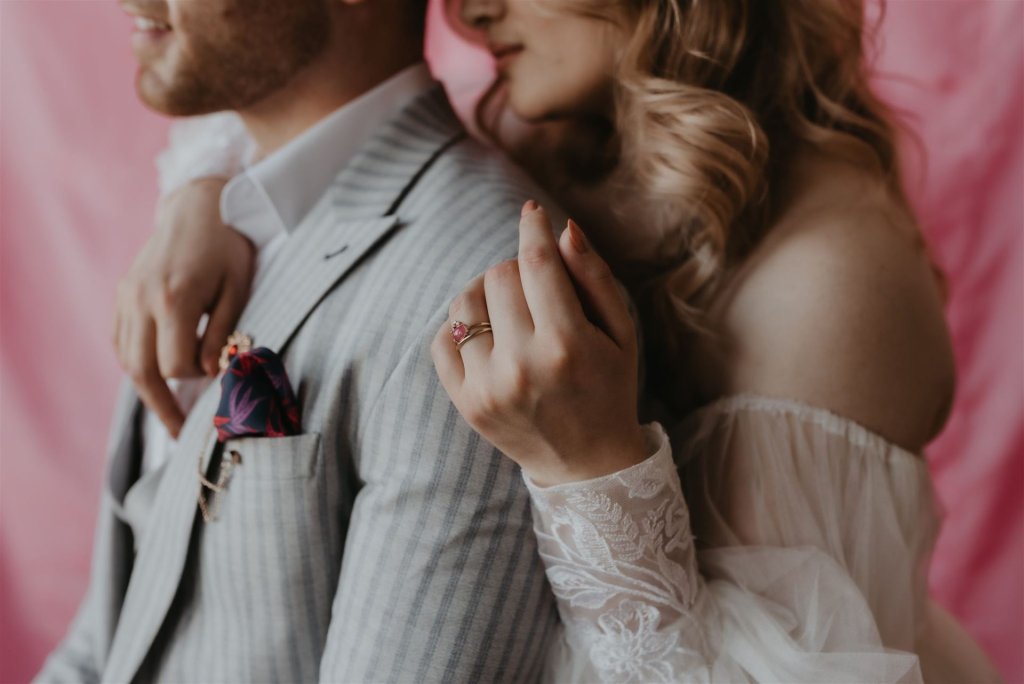 Véro is specialized in designing and planning weddings that are full of lightness and authenticity. She loves to explore beyond the box to create unique and memorable experiences that reflect the couples' personalities, values, and vision. Véro is a firm believer that love is not one-size-fits-all, and that's why she approaches each wedding as a blank canvas where she can co-create with the couple a celebration that truly speaks to their hearts.
As a wedding planner, Véro's role is to unveil the couple's vision, guide them through the planning process, and ensure that every detail is taken care of. She understands that planning a wedding can be overwhelming and stressful, but with her professionalism, availability, and positive attitude, she makes the journey smooth and enjoyable. Véro is a great listener, communicator, and problem solver. She knows how to navigate unexpected situations with grace and make the couple feel at ease.
But Véro's work doesn't stop on the wedding day. She stays by the couple's side until the end of the celebration to make sure that everything runs smoothly and that they can fully enjoy their special day. Véro goes above and beyond to make sure that the couple's expectations are exceeded and that they have the most memorable experience of their lives.
MYLÈNE MAYER
Mylène is a wedding planner who is dedicated to helping couples plan their dream wedding in a way that is unique and personalized to them. She welcomes all bold and daring soon-to-be-weds who want to plan their wedding their way. For Mylène, there is no one right way to get married, only your way.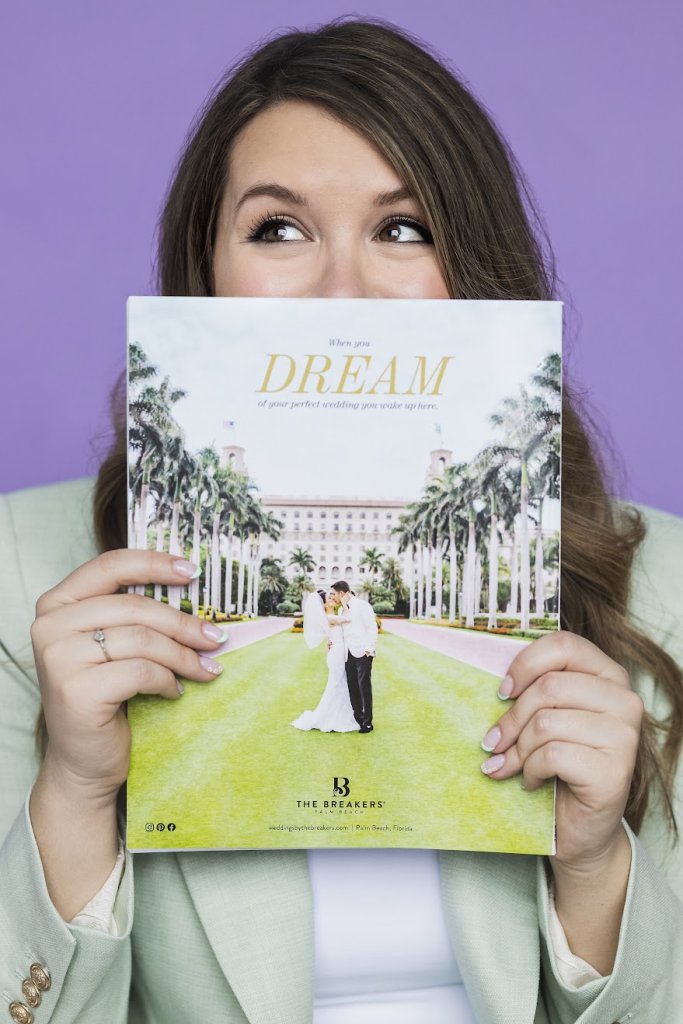 Mylène's mission is to guide couples through the wedding planning process, making sure that their wedding reflects their values, tastes, and personalities without relying on conventions. She loves to introduce couples to new possibilities, encouraging them to break away from tradition and create a new model that truly represents their love.
As a wedding planner, Mylène strives to ensure that couples are not stressed or overwhelmed on their big day. She believes that a wedding should be a successful and enjoyable experience. Mylène offers her expertise and personality to make sure that everything runs smoothly and that couples can enjoy their day to the fullest.
Mylène is more than just a wedding planner - she is a creative and organized person who is passionate about helping others and breaking away from the norm. Her love for travel and her fascination with people and weddings are what drew her to this profession. She completed her studies in event management, hospitality, and tourism, and has always wanted to express her creativity more freely. That is why she decided to put her skills to work for soon-to-be-weds through her own business.
As she works with couples to plan their weddings, Mylène loves to have fun and not take things too seriously. She believes that the best results come from collaborating and creating unique experiences that truly represent the couple. Her motto is to celebrate love in your own way, and she encourages couples to take risks and be bold in their wedding planning process.
If you're looking for a wedding planner who will help you create a truly unique and unforgettable experience, Mylène is the perfect choice.