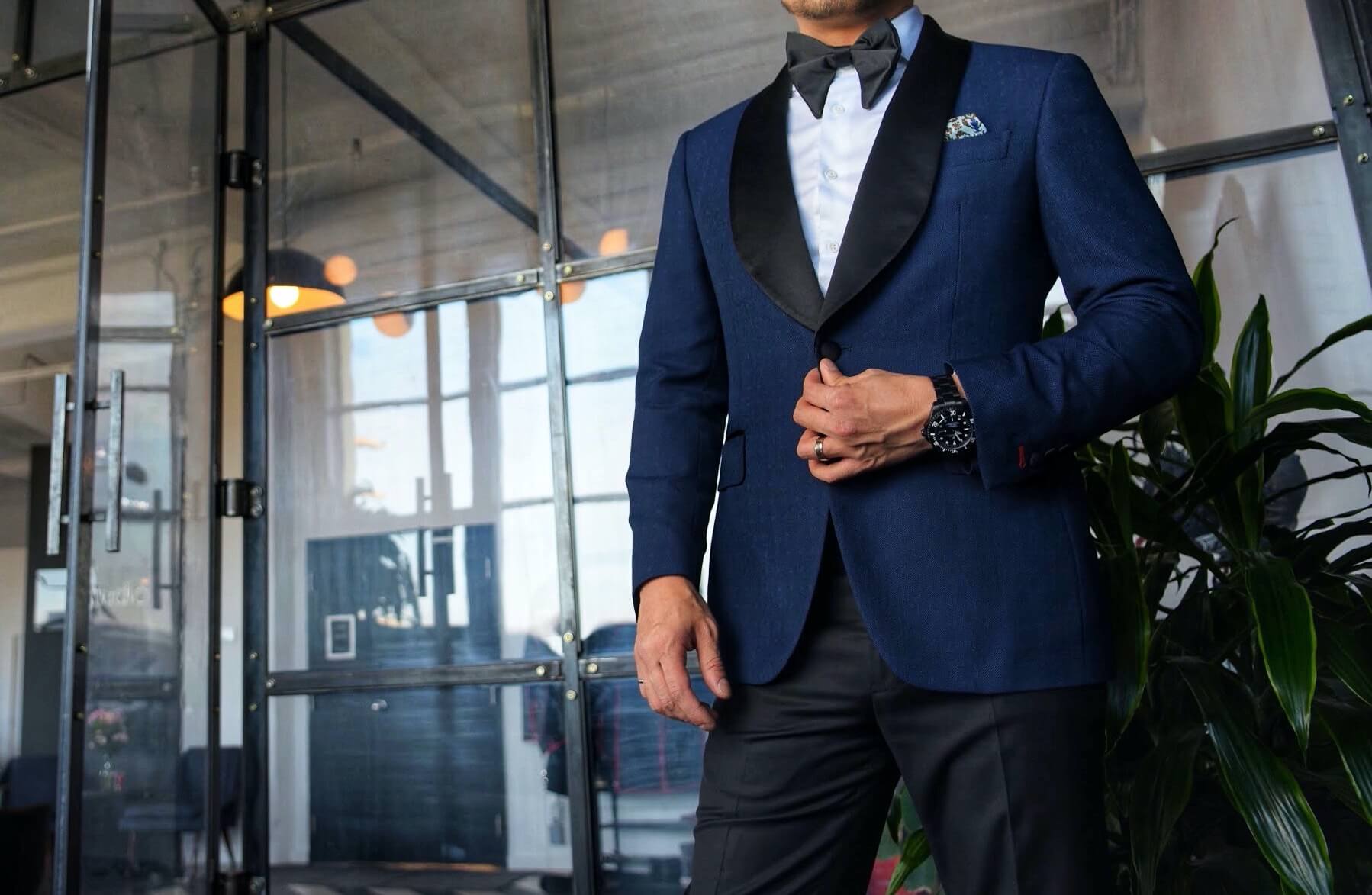 The suit that every man will wear at least once in his life is the tuxedo. As something you don't wear every day, most of us just trust what other people tell us to do when it comes to a tuxedo. But do they know what they are talking about? Often, the answer is a firm "no".
We're going to give you some tips on how to find and wear the perfect tuxedo. We'll discuss what a tuxedo is, how it is worn, why you would wear it, and what should be done to make sure you put your best foot forward.
What makes a tuxedo different from a suit?
A tuxedo is much more formal and you would normally only wear one during the evening hours. The tuxedo is not an attire for day time use. One distinguishing feature that tuxedos have that separate them from suits is the addition of a satin sash on the jacket lapels. Typically you see tuxedos in monotone or dual-tone configurations.
Whether or not wearing a tuxedo is appropriate or not for the event to which you have been invited depends a lot on circumstances.
How so?
Commonly people attribute "black tie" with a tuxedo, but this is not necessarily the case. This simply designates a level of evening wear formality that is right under "white tie" - the highest designation of formality. Tuxedos are more often seen at special occasions like weddings and the like but, even then, you should consult the dress code for the event.
There's no doubt that a tuxedo is special, but it might not always be appropriate. That said, it always looks good given how easy it is to style and its inherently dynamic character. While tuxedos maintain a basic style across the board, there are variants in colors and shawls. These, like regular men's suits, mean different things depending on the look you want to convey. The only major difference in this area is that a tuxedo is always formal, whereas a suit, blazer, or sport coat can be of varying levels from casual to formal.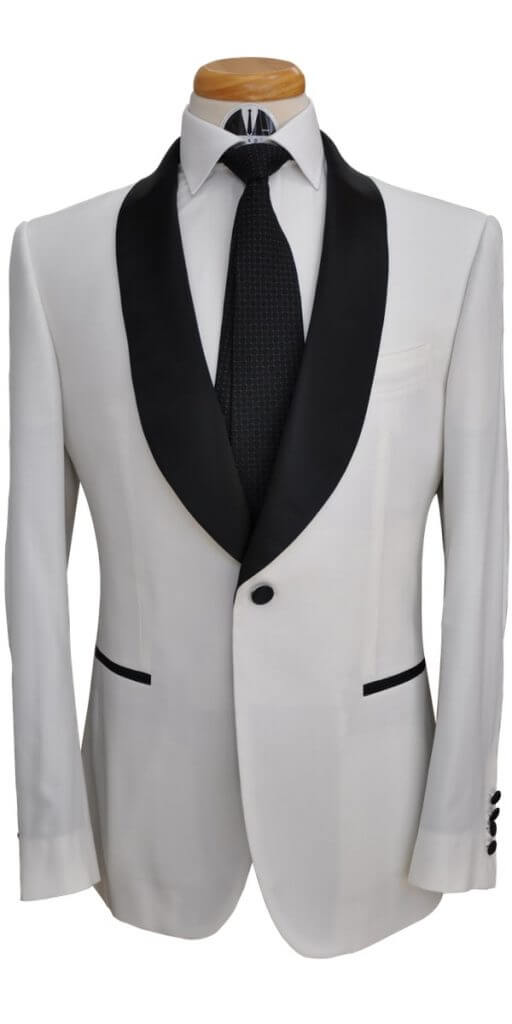 One of the most popular variants of the tuxedo is the white tuxedo jacket and pants with a black lapel. This version is appropriate when a black tuxedo is appropriate or when there is some leeway on what kind of tuxedo you can wear. You'll want to be wary, however, because sometimes a white tuxedo can be a designation of livery. It wouldn't be a faux pas to show up to an event looking like the bartender, but you might field a lot more drink requests than you would like to hear.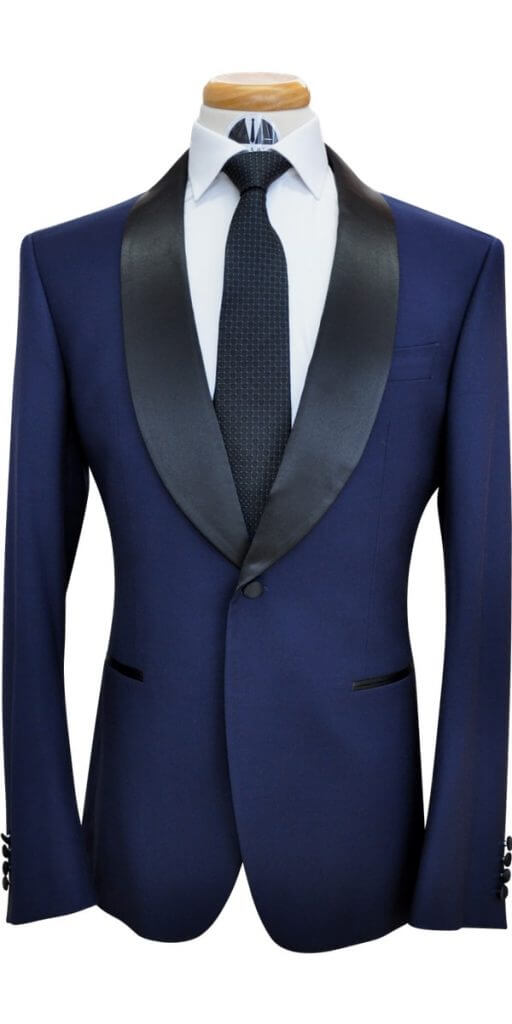 If you have creative leeway in what kind of tuxedo coloration you can wear, then you might want to check out a blue tuxedo instead of the white option. There's no mistaking this for anything but a tuxedo and a unique one at that. We would style this the exact same way we would a black tuxedo including white pleated shirt, cuffs, and black patent leather shoes.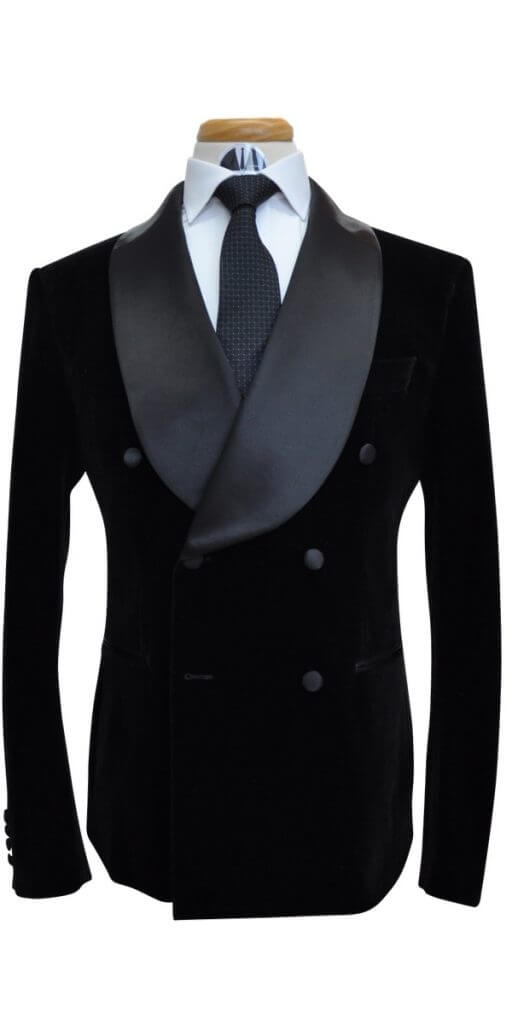 Black watch, rose shawl, and velvet tuxedos are other iterations to consider but we would caution they are probably only appropriate in creative formal attire situations. The general rule with tuxedos is that formality triumphs over everything else, but, if allowed, creativity can be pursued if it would be situation appropriate.
There are multiple ways to tone down the level of formality of your tuxedo though it is quite subtle and probably not as noticeable to the general public as it would be with other types of suiting. For example, the notch lapel, where the two parts of the lapel meet and form a notched V, is considered more casual than a shawl collar tuxedo. Part of the reason for this is its ubiquity as well as the fact that you are likely to see it out in the daylight. A favorite of celebrities and athletes, the notched lapel is always a solid choice when it comes to tuxedos.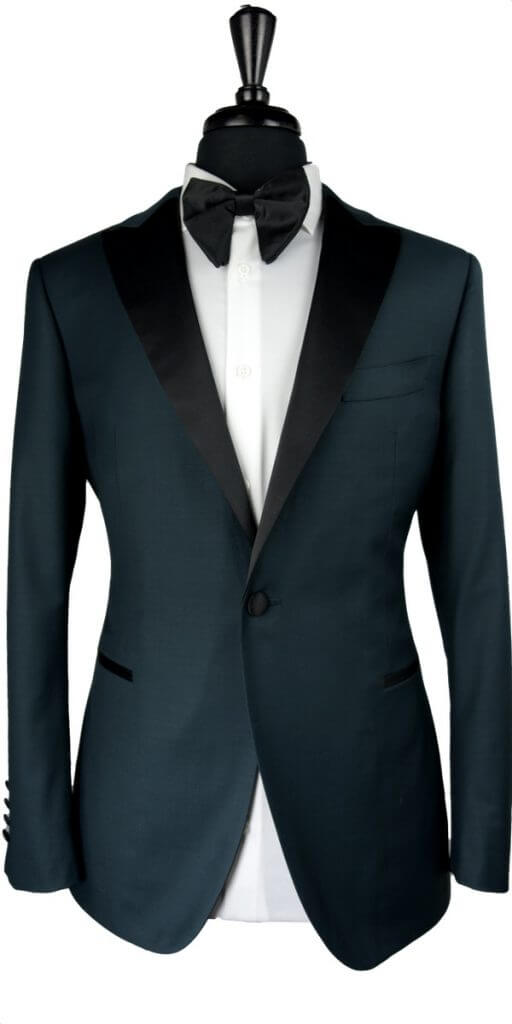 On the opposite end of the spectrum is the peaked lapel. This is where the fabric moves up and towards the face. Considered the most traditional of the suit lapel styles, you often see peaked lapels on morning coats and other men's formal wear.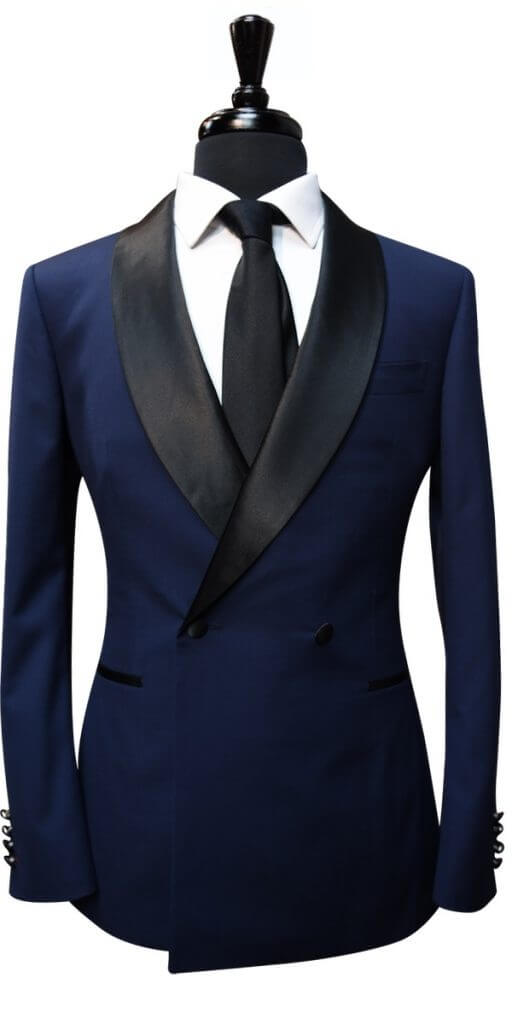 Double-breasted jackets are always considered a bold option. There's a lot of paradox to this and for multiple reasons. Traditionally, double-breasted jackets are considered a very formal application of the tuxedo format. Having originally started with six buttons but now found in four button or two button iterations, double-breasted jackets are typically better suited for taller and bigger men that want to emphasize their natural V shape of their waist, torso, and shoulders. It also could work for shorter men since it has a broadening effect.
The most formal collar, and one of the most popular at that, is the shawl collar tuxedo. This is a long, semi-hemisphere that tapers at the top and the bottom. Because of this unique shape it is suitable for a wide range of body types and heights. Its versatility is its biggest strength and probably why it is an enduring favorite.
The important thing about a tuxedo is that you wear it for the right occasion. You can't really go wrong if you follow the basic rules, but you could end up standing out - and in a bad way - if you misread the dress code and overdress. A tuxedo is never casual. But it is always a dynamic and fun suit to wear. This special aspect is what makes it a tradition as an outfit to wear for a special occasion. There's no sense in diluting this application and the man who knows how to dress would never lower the mighty tuxedo to the level of the everyday.