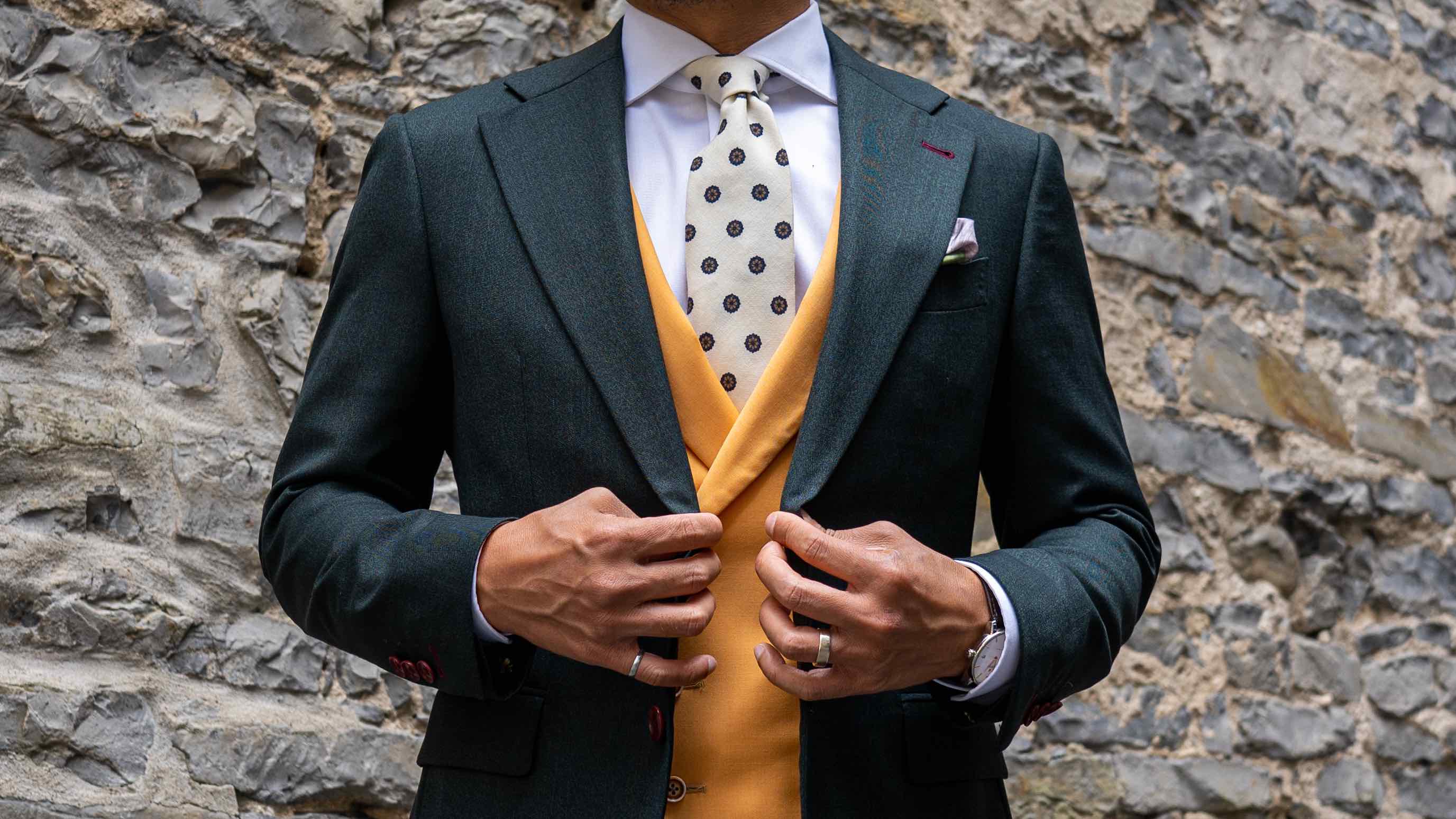 Spring is the season in which we emerge. After a long winter, we are ready to step outside and reintroduce ourselves. It's therefore natural to want to look our best and up to date. No need to change up your entire closet, all you need is a few fresh pieces. So, without further ado, here are our top 5 menswear trends of spring 2022:
Spring Trend#1: Vests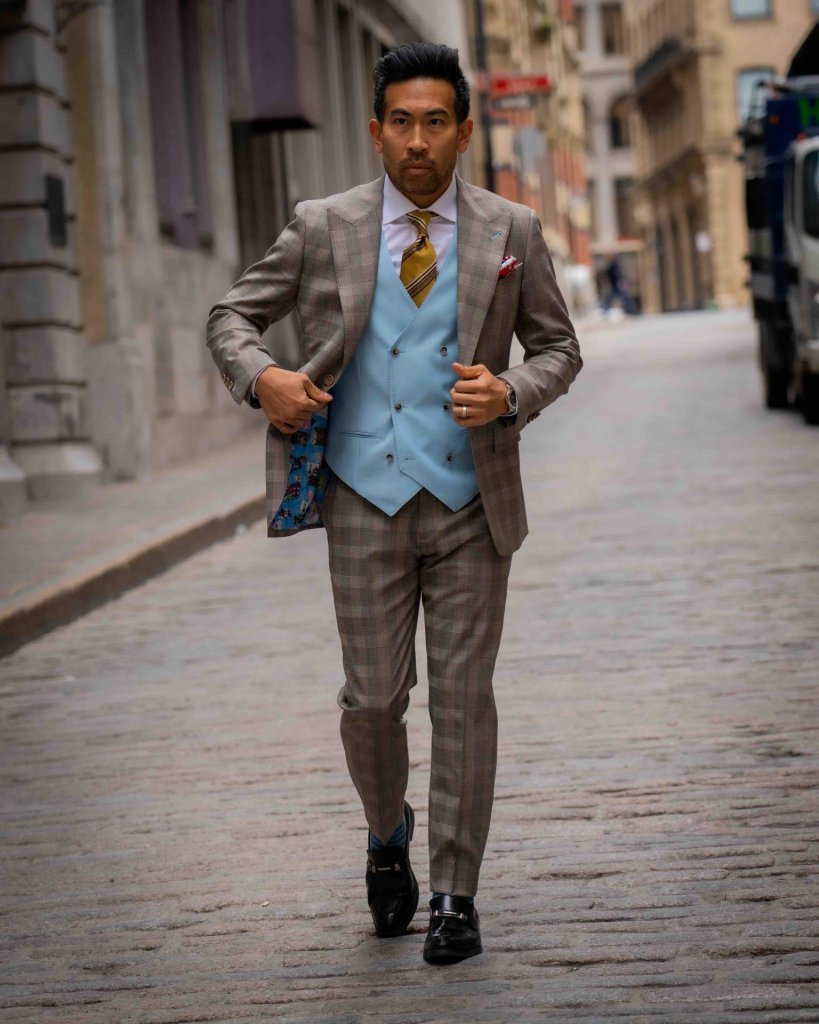 From the runaway to retail stores, we've seen many iterations of the vest these past six months. It looks like it's still going strong in spring 2022, so go get yourself a vest in the style of your choosing. If you like a clean classic look, a single-breasted five-button vest with no lapels might be great for you; and if you prefer a double-breasted vest, opt for one with no lapels. If you want more ornateness, you should opt for a five-button vest with lapels or a double-breasted vest with lapels. And, for a dressier look, opt for a double-breasted shawl lapel vest. These pieces truly add to your look, especially if you're rocking a suit.
Spring Trend#2: Velvet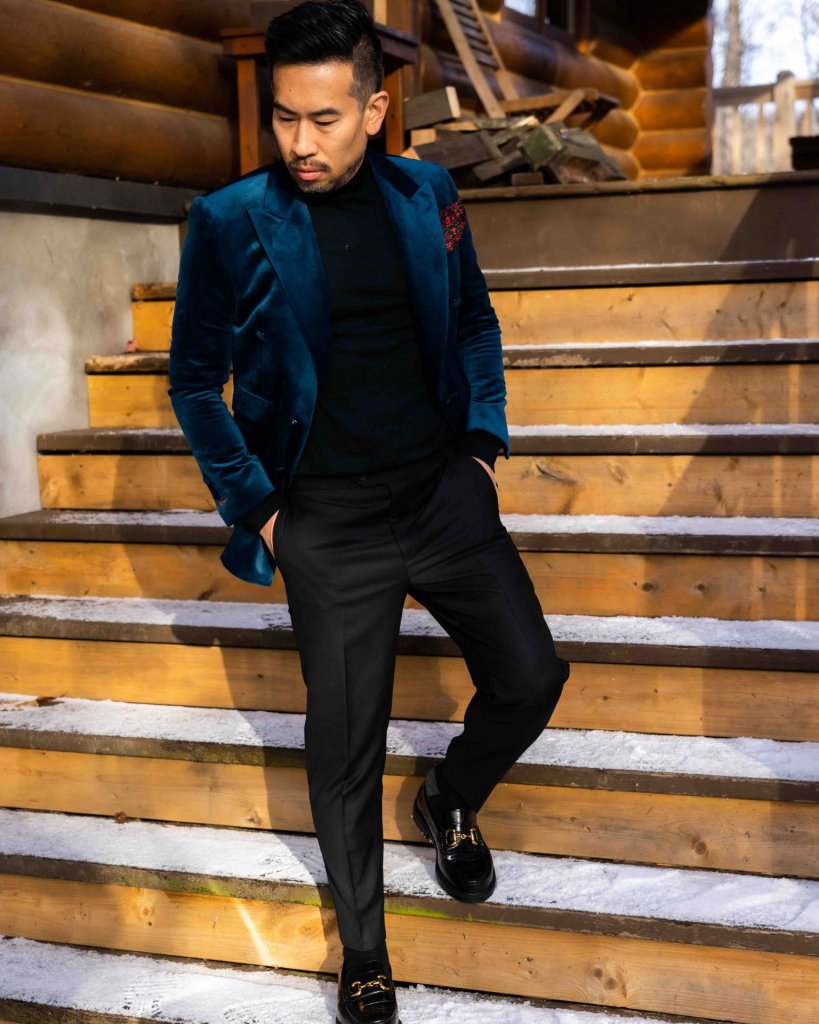 Lasting past the winter, velvet is here to stay in 2022! That said, transition smoothly into spring this year by sporting this luxuriously soft fabric. If you have any special event to attend and you wish to stand out, do consider opting for a velvet jacket. If you're a bold individual, a double-breasted velvet jacket will be sure to have you stealing the show. One thing to note, is perhaps to avoid form-fitting velvet pants, as they might make you look bulky. If you do wish to wear velvet pants, go for a deliberately baggy style, possibly with pleats.
Spring Trend#3: Flared Pants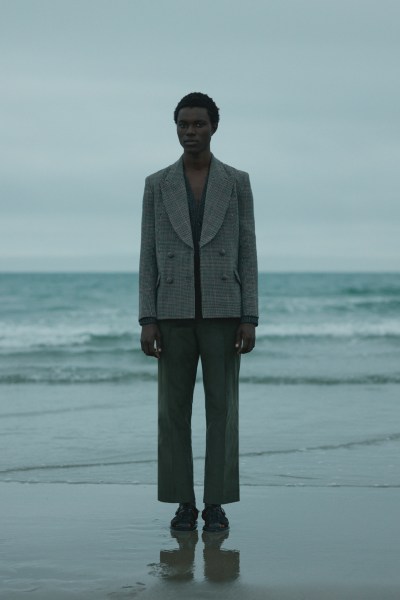 The Bootcut is back in so go get yourself a pair…or two. What's great about flared pants is that they tend to be quite flattering on most people. We're not talking full-on bell-bottoms, but a slightly flared look. What this style tends to do is balance proportions. Meaning, with flared pants, your shoulders, torso, stomach, and hips look more even. If you're a stylish gentleman, you can sport flares as dress pants and wear flare-panted suits. Otherwise, any pair of flared jeans or trousers can be paired with most of the tops in your wardrobe, so give this spring trend a go!
Spring Trend#4: Strong Collars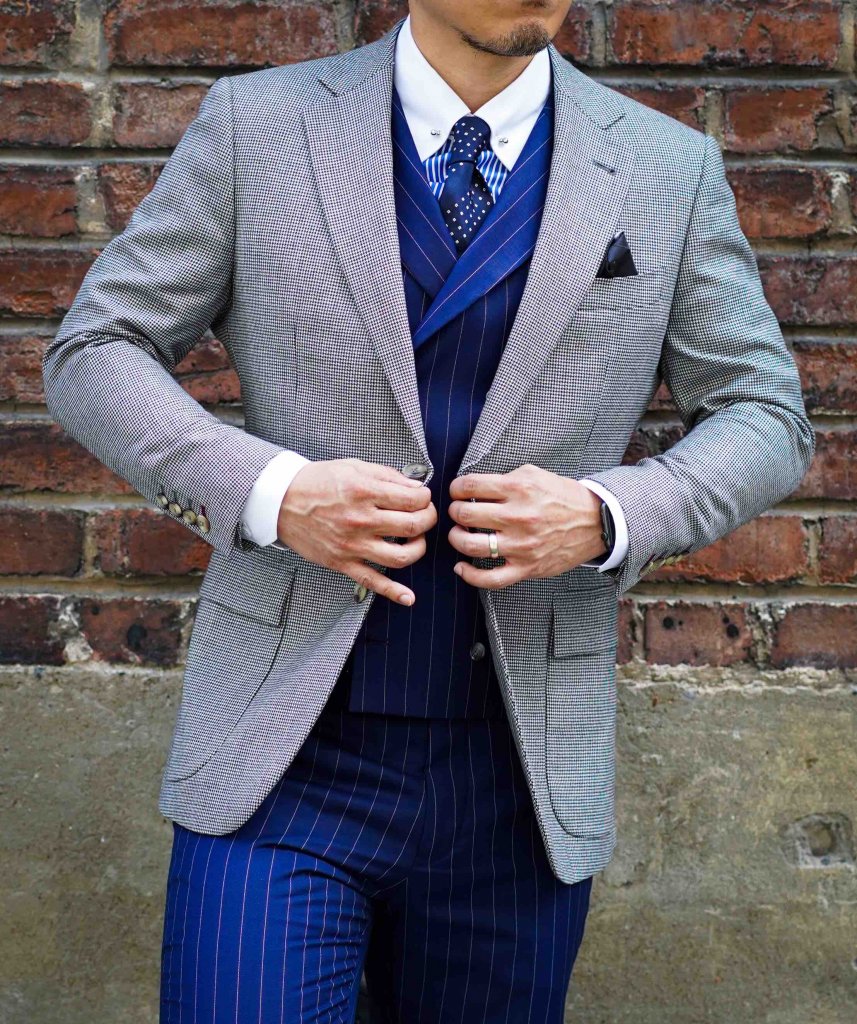 No more understated and flimsy shirt collars. This spring 2022, collars are bold and pronounced. In essence, collars are bigger, sharper, and more firm than usual. Look for shirts where the collar holds itself well and is neatly defined. A strong collar frames the face and neckline better and thus provides a crisper and more put-together appearance. It also tends to offer an overall cleaner and well-groomed look. So, it's time to make the change and embrace this trend, as it will improve your style. Whether you like to wear a president spread, a cutaway, or a more casual button-down, make sure your shirt collar is nicely chiseled and stiff.
5. Top 4 Colours: Pink-Blue-Green-Yellow


The top four trending colours of the season have manifested themselves everywhere on the runway and on social media. Pink, whether on a pastel dress shirt or a hot pink hat, is genderless and endless in its iterations. If you're a fashionable individual and enjoy pink, do wear pink dress shirts, ties, and cufflinks. Pair your pink clothing and accessories with your old navy suit to really freshen it up and bring it back to life this spring. Speaking of blue, deep royal blue as well as cerulean are everywhere, so get some in your wardrobe. A deep royal blue suit can be a great way to add some edge to a classic staple. As for cerulean, do embrace this gorgeous shade of blue in all things, whether it be on a full suit, a dress shirt, a tie, cufflinks, sunglasses, or a scarf. As for green, don't be shy. A dark forest green suit is just as elegant as a classic navy one. In addition, you can achieve some truly original looks if you pair a green suit with another trendy hue…dusty yellow. Pair your green suit with a yellow shirt and accessories to look fresh this upcoming season.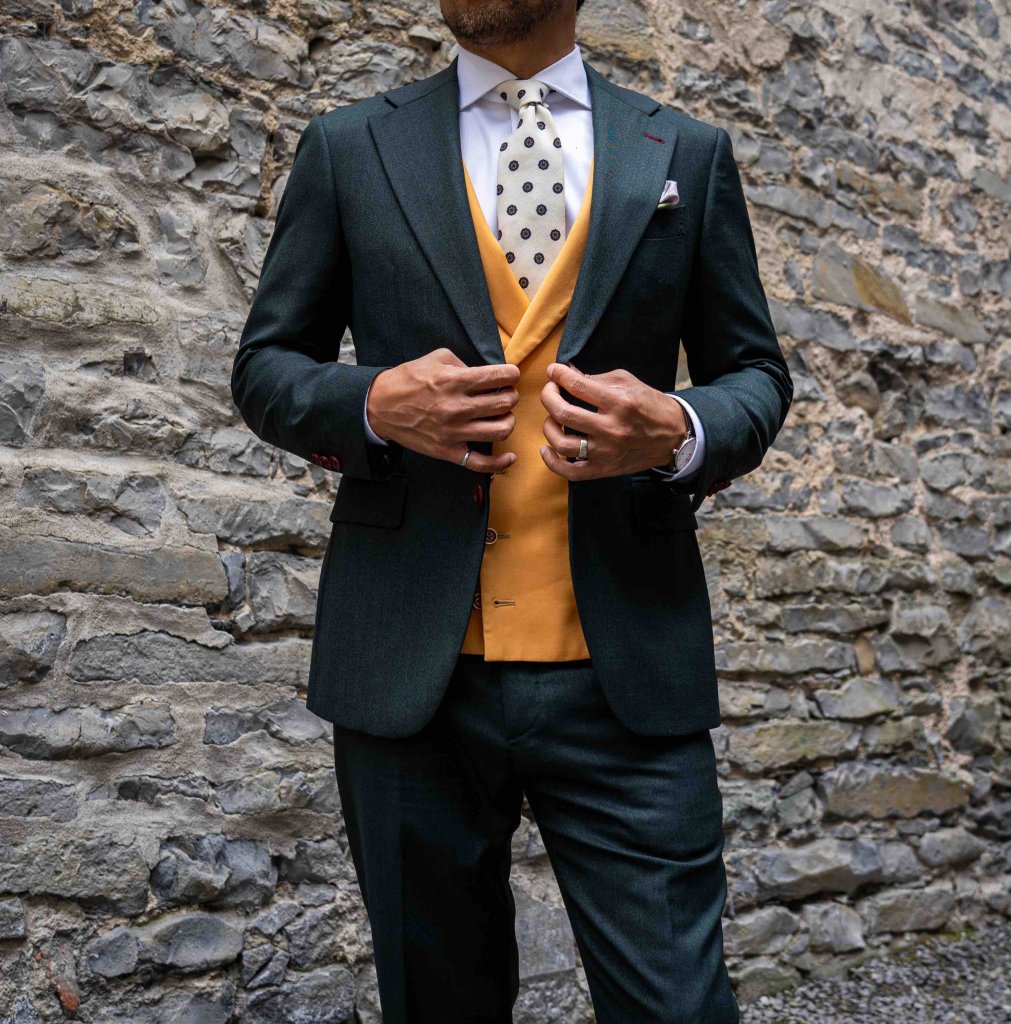 Spring is the perfect time to experiment with your style and to introduce new things into your life. How you clothe yourself reflects your identity. When you switch things up in the way you dress, it is an indication of changes in your psyche. With that said, we highly encourage you to try out one or more of spring 2022's best trends for men and enjoy the sunshine.