A lot of people want to showcase their style with more than just colours that are solid, but they worry about strong and bold styles seeming a little over the top. With such perplexity, striped shirts are a good option. As popular as they have been, stripes have served as a good bargain while maintaining conservation and allowing whoever wears it to be separated from the clad masses wearing blue and solid white shirts. Striped shirts have always been a menswear necessity for ages, but just like suits, all stripes are not created equal. Rocking a striped look is about selecting the right kind for your body and ensuring your outfit matches accordingly and finds the balance between bold and conservative. As with all current and existing designs, striped shirts can be a sword with two edges: they can add a lot of style and class to a stylish collection, or can be overdone completely to destroy what could have been tagged a perfect look, whether referring to casual outfits or suits.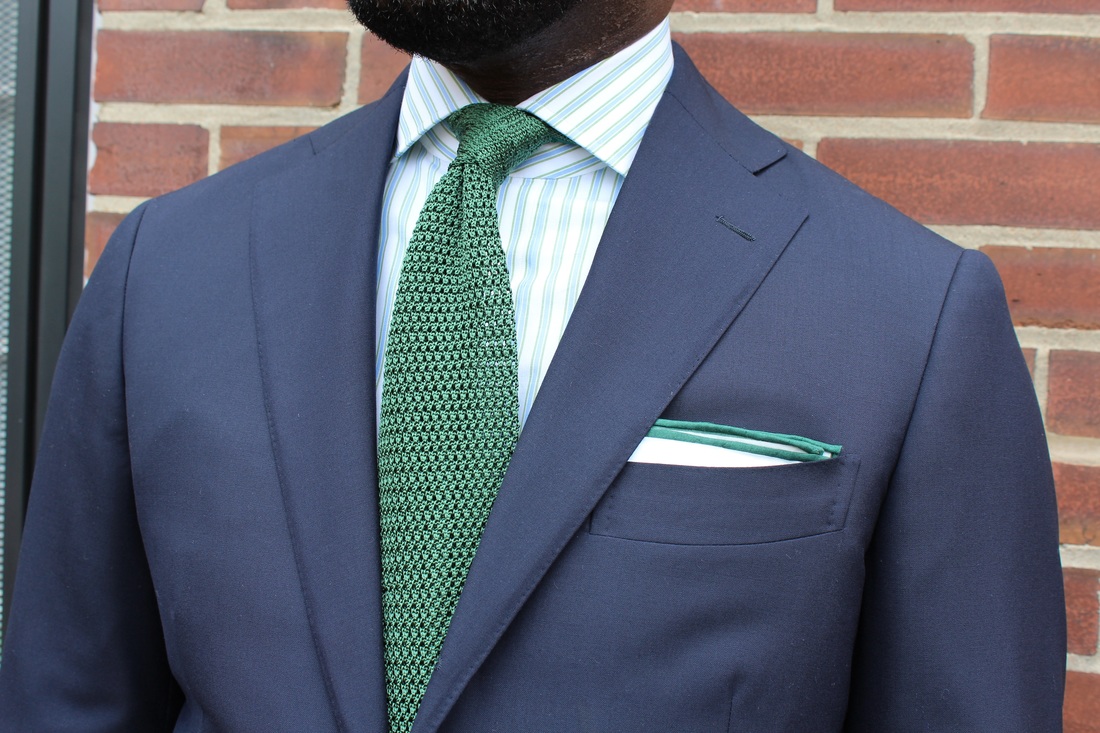 While you can simply neglect striped shirts or just keep to only one stripe design in your clothing, the fact is, it's not really that fun. If you battle to efficiently coordinate different striped designs in a single outfit, you are not alone. Many men have problems discovering the right balance and at the same time, have fun with their striped apparel. The truth is you'll rarely come across images of men successfully combining stripes in one outfit but yes, it can be done. How to wear striped shirts? Here are some tips and rules to consider;
Ensure Not to Repeat Stripe Patterns
An effective concept to follow: the stripe pattern on your shirt should be different from your tie's stripe pattern. Both can complement each other as long as these two styles are NOT the same. Magnificently, you would want to mix the vertical lines on your shirt with the diagonal stripes on your tie. The same concept is applicable to all apparel in your ensemble: pocket square, jacket, suit, etc. The catch here is, not repeating the same pattern more than once.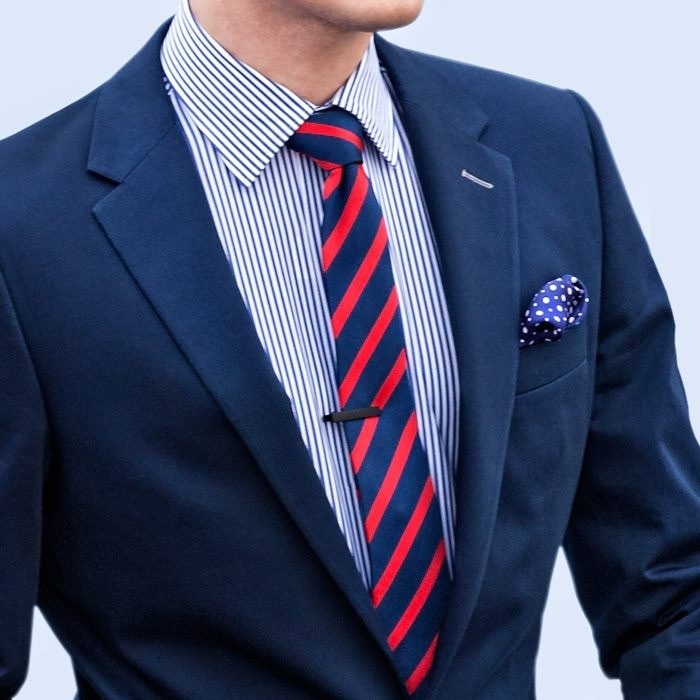 Opt for Different Stripe Proportions
Already wearing a shirt with thin stripes? Then choose a tie with white stripes. Matching wide stripes with wide stripes makes you look heavy sometimes, while thin stripes and thin stripes will definitely look messy when not properly done. Thin stripes and wide stripes can give you that killer look!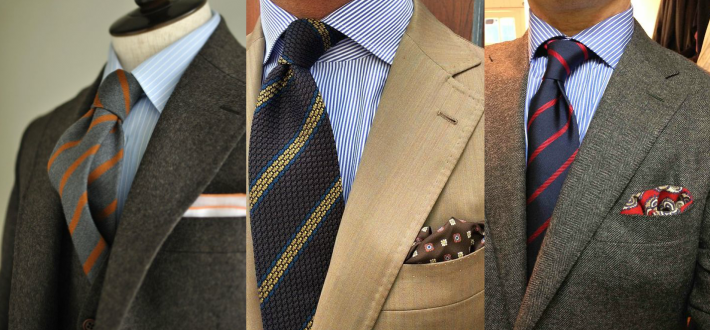 Pay Attention to Colour Harmony
If by now you followed the previous rules, then you're pretty much on the safe side, but what if your choice of colours does not create a real harmony with each other? Be sure to glance back at the basic colour combination rule. It sure pays to do this every now and then. Let the wild and clashing colours be limited to your other accessories when you feel it is right to do so, or when they are not working with your overpowering patterns.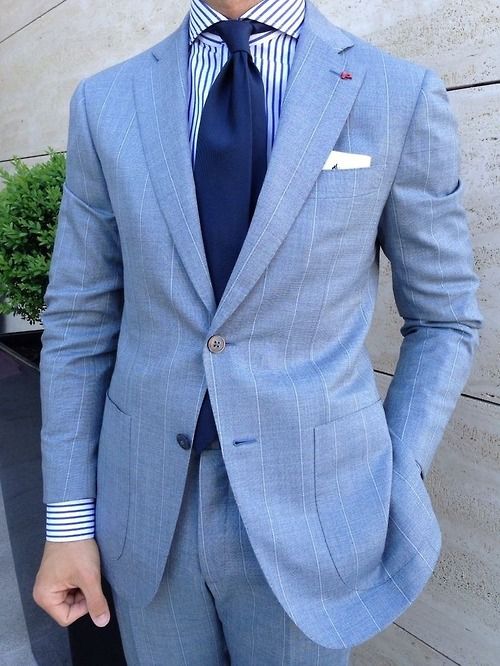 Enhance Your Striped Ensemble with a Different Pattern
Okay, so you were extremely cautious in implementing the 3 past guidelines to your clothing, in the most stringent concept, you must be well matched and dapper. Still want to be sure you nailed, murdered and killed it with your look 100%? Well, this additional tip will help take you to that next level: simply add a plain garment to your ensemble. This simple trick will help make the stripes (especially on your shirt) stick out and give you the required ensemble perfection.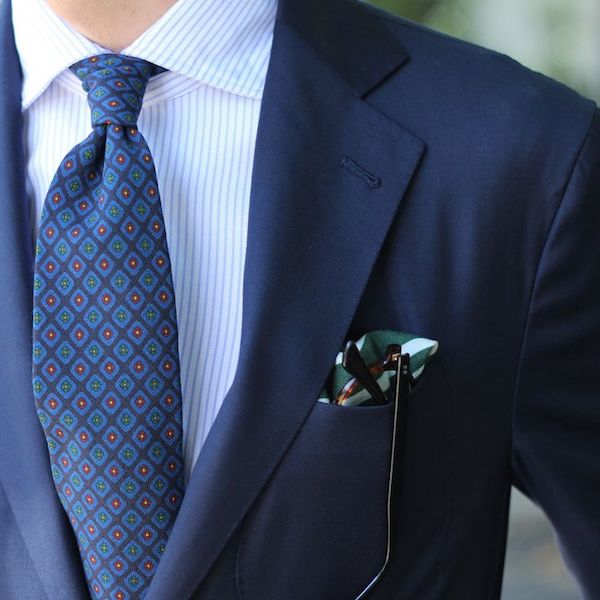 Most fashion blogs suggest dressing in a vertical striped shirt over a horizontal one. However, the right fit for your body plays a major role while making your decision. Wearing a striped shirt will make spectators travel the lines on them and create illusions for the wearer seeming wider or taller. Hence, a thin man will likely opt for a horizontal striped shirt, while a shorter man would prefer a vertical striped shirt. This does not mean a wider man should not wear horizontal striped shirts, and a taller man should not wear vertically striped shirts – although horizontally stripes are tedious to accomplish on official events.
Keep it Stylin',
Your Suitablee Tailor