How you present yourself at an interview can play a major role in the kind of impression you intend giving, so ensure that your outfit is appropriate for the right kind of job and smart. Just like the old saying, "you only get one chance to make a first impression", understands what and how to dress up for an interview is indeed half the struggle of the interview itself. Your appearance to any interview is extremely important. Whether or not you look sloppy or professional could help convince your interviewer how suitable you are for the job. The good news? Choosing what to wear isn't as tedious as you have always thought.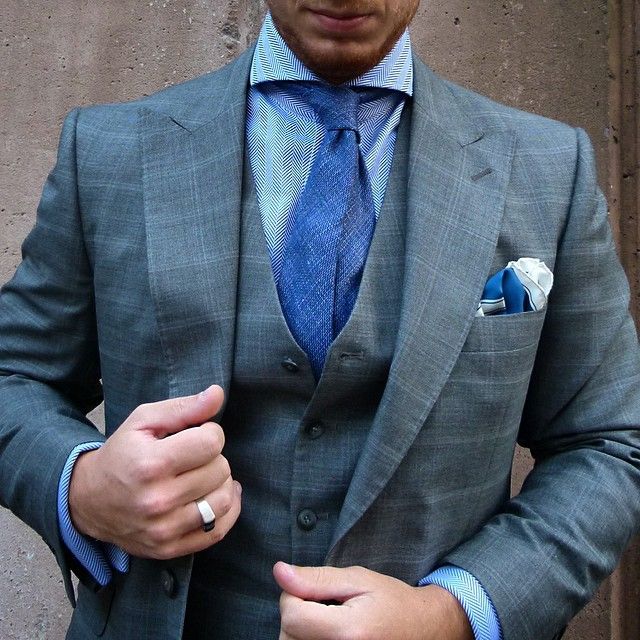 What to wear?
Study the Company's Culture
If your desire is to land the job, your choice of outfit for the interview should coordinate or be slightly bit dressier than the dress code of the organization. For instance, if the regular outfit of the organization is business casual, it will be ideal to wear a business casual to the interview to impress as well. After deciding whether a casual outfit, a business casual or a professional outfit is most appropriate for your interview, here are some recommendations you may want to adhere to when determining what to wear to the interview.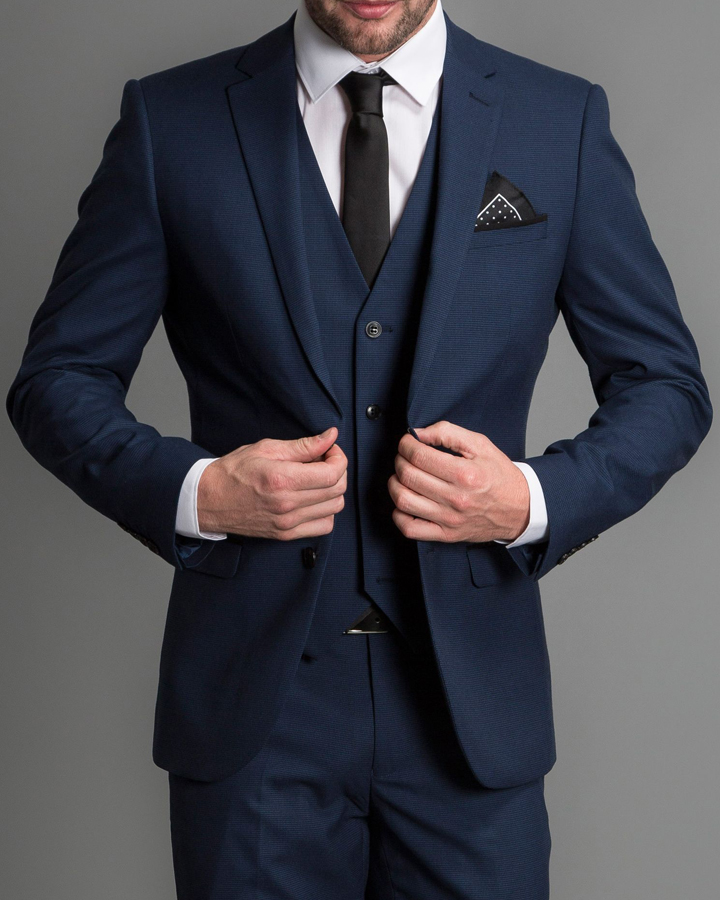 Interview outfit
The key is to wear outfits that you look great in and of course, comfortable while at the same time coordinate the organization's dress code. That way you'll give off excellent energy and let your true character glow through.
Neatly Present Yourself
Make sure your outfits are nicely ironed and clean. Nothing gives away the absence of focus on details more than dirty or wrinkled outfits. Choose outfits that accommodate you effectively, as ill-fitting outfits can appear shabby. Wearing outfits that are a perfect fit will help you relax and feel comfortable all through the duration of the interview.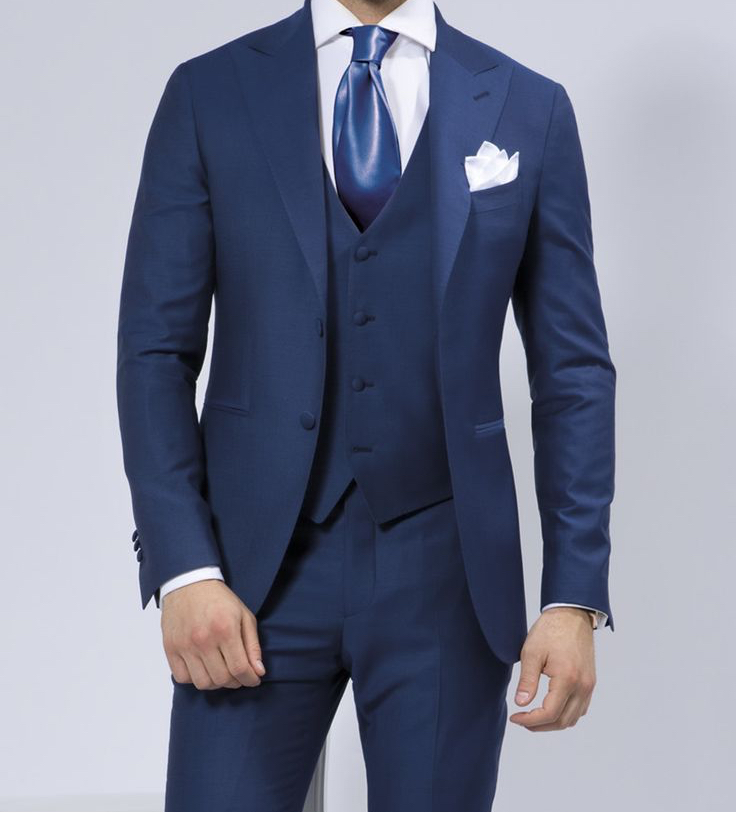 Navy blue interview outfit
Proper hygiene and grooming are essential, so ensure that you have fresh breath, deodorant, clean fingernails and hair etc. Hair should be styled in a manageable but neat way, as you wouldn't want to distract yourself and your interviewer by constantly pulling it back. It is suggested you trim your hair back from your face. If you have facial hairs, take time to comb and trim it ahead of the interview so you will have a tidy and neat look. After shave and perfumes should be applied lightly so that it is not overwhelming and the same goes for cosmetics. Try to keep it simple and as minimal as you can. Don't use elegant jewellery because it may become distracting. You would want your interviewer to listen to you and not your jewellery.
Stay Away from Noisy Prints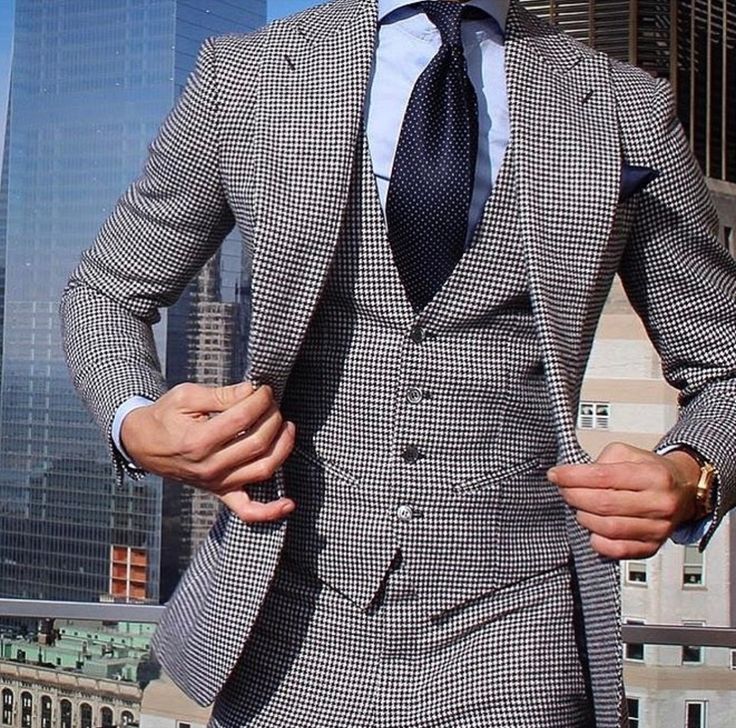 Stay away from being too loud
It is good to demonstrate a bit of character or personality in your choice of outfit, however, it is best to avoid loud colours and busy prints and stick to block colours. Don't be scared of going for an outfit with a brighter shade, as it can make you distinguished and appear knowledgeable. Try to find stability between fashion and intelligence.
Novelty socks and ties is a NO NO. Yes, and don't you think your interviewer wouldn't notice!
Be Smart with your Accessories
You can include a bit of character and personality into your clothing with your choice of accessories, so if you'd rather go easy with your clothing option, why not compliment it with a lovely pair of shoes or a handbag? Make a smart choice of accessories. If your desire is to attend the interview with a bag, a briefcase would be a smarter option over a backpack. Shoes should be neat, good looking and endeavour to put on the right kind of shoes. Pick a belt that matches your shoe colour and do not wear boots on a business casual outfit.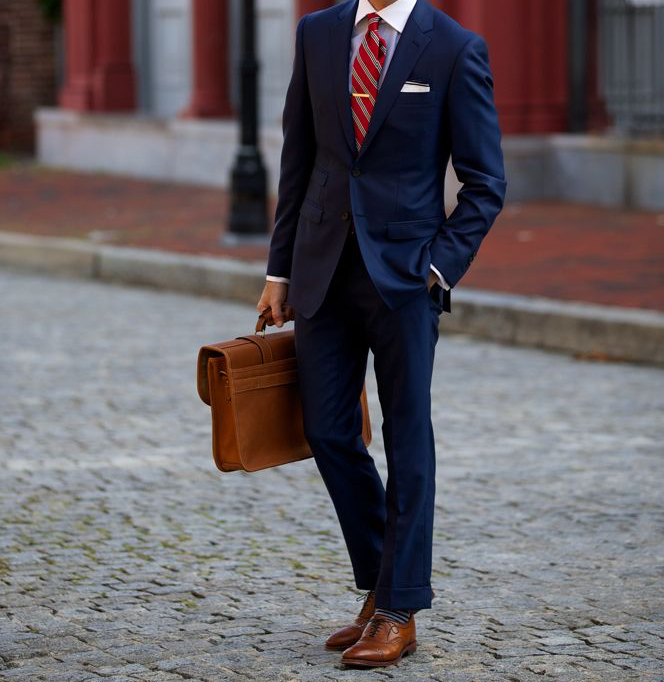 Accessorize smartly!
While it may be appropriate wear casual outfits to an interview, try to dress professionally too. Rather than being too casual to an interview, it is better you are too dressed up. This may seem like a lot of guidelines, but these are the usually appropriate recommendations you should adhere to when determining what to put on to an interview. How you dress to the interview will determine how you will addressed so pay attention to every detail. Also, dressing professionally shows respect for the company, the interviewer and yourself. You may not have to wear outfits like this daily, but you are more likely to be taken seriously when you look in smart and professional and took the time to attend to details.
Keep it Stylin',
Your Suitablee Tailor