It may be quite a nerve-racking ordeal when choosing the right outfit for your first day on the job. As we all know, first impressions are very important. The way that your colleagues see you may have an impact on your first impression and image. It is certainly something to be considered when preparing for that exciting first day.
If your new job happens to be in a large office, the impact you have with your appearance may be even more significant. Many people will see you without having the chance to speak to you in those first few days. Whether you like it or not, colleagues, peers, subordinates and superiors may have already formed an opinion about you before even having met you based on your body language, mannerisms and dress.
With all this being said, how should you dress on the first day? Of course, everything depends on your type of job but there are certainly some tips that you should consider when preparing for your first few days at the new job.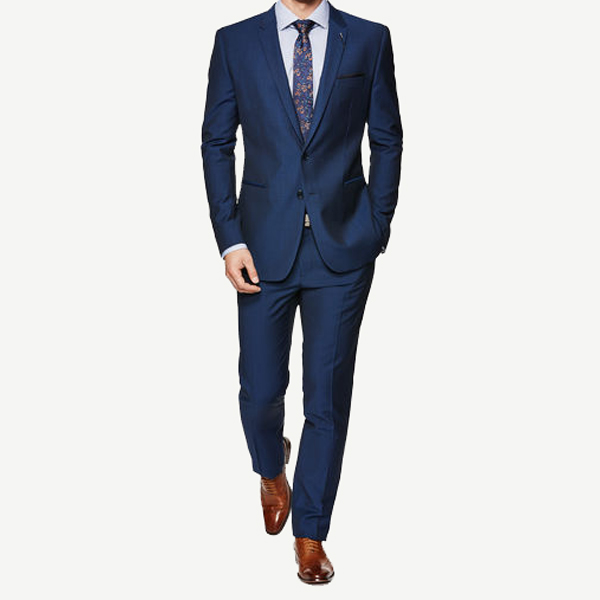 BE CONSERVATIVE
Stick to the basic menswear or formalwear colors. The classic blue, grey or brown suits always work well. Stick to professional-looking blazers and trousers. Although you do want to impress – do that by getting a nicely tailored suit which makes any color look phenomenal anyway. Try to avoid an accessory that will label you for the rest of your time at this new company. For example, if you choose to wear suspenders on the first day, you may be known as "the suspender guy" and that may stick for a very long time!
DO NOT OVER-ACCESSORIZE
If you find yourself too flamboyant with accessories such as ties, pocket squares or happy socks, you may scare away the more serious and conservative folk.
The first few days should not be a way to flaunt too many bright colors and you may want to wait before you put on a bowtie. Going too hard on accessories may look like you're trying too hard.
TAILORED SUIT
You may want to compensate the conservative approach with a nice fitted suit. Most conservative colors can look great if well fitted. Often, people mistake "fitted" with "too tight". Try to avoid this mistake – and besides, who wants to feel like a sausage all day long at work?
With time, you'll understand what your office is all about when it comes to style. As you meet people and colleagues at different levels of the company, you'll start to see what people with different roles and positions typically wear. Of course, you need to keep your individuality in your style. If you so happen to be ultra stylish, you can slowly ease into this with time!