Before we can explore the break in a pair of trousers, it is important to first define exactly what a break is. The break in a pair of trousers is the crease formed at the bottom from the fabric resting on the shoes. Obviously the length of your trousers will determine what type of break you will have. The right break is ultimately one's personal taste. Nevertheless, the rule of thumb is that a short break makes shorter men appear longer whereas a longer and fuller break can make tall men look more proportional.
No Break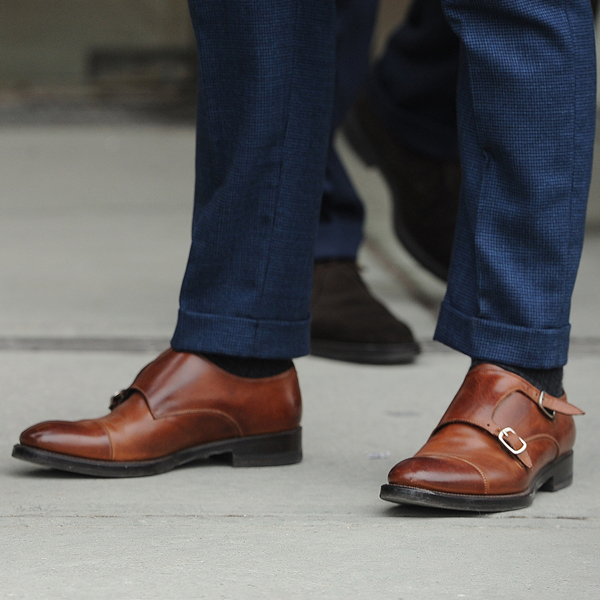 This look is clean and hip. Trousers that do not break will barely rest on the top of the shoes. This look will definitely lengthen the shorter guys, but it is also important for the trousers to be slim and fitted to avoid appearing like a "box". When choosing to go with no break, you are going to be perceived as modern and influenced by the European style.
Half Break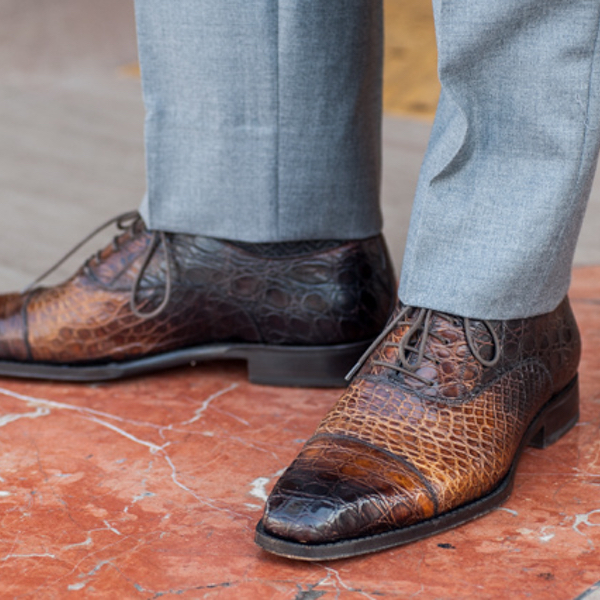 Presently, this look is more traditional and suits those men who have a little more of a conservative style. This cut is just long enough to rest very lightly on the front of the shoe with the back hem reaching the highest point of the sole at the back of the shoe. The medium break is stylish, chic and works in all settings. The only downside of the medium break is how common this cut is. For instance, if you have a pair of flashy pants, the half break will not get the attention that you would be looking for.
Full Break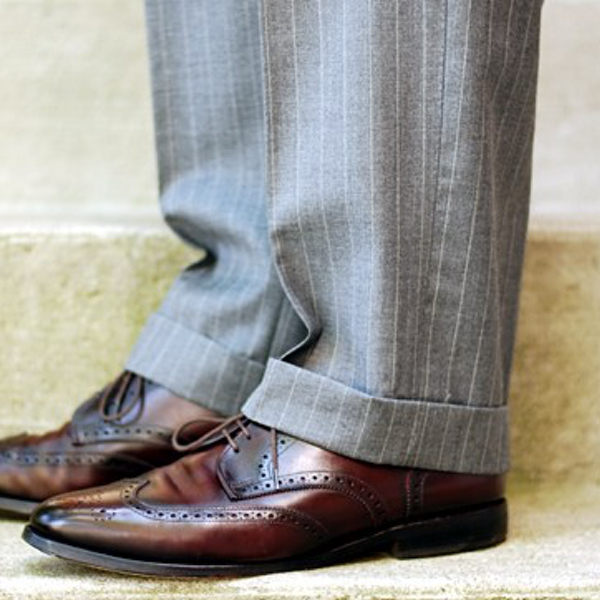 The full break will have a crease that runs around the entire ankle area. This style was much more common in the 1920's to the1950's. The more fabric used meant the more the wealth one had. This is why this style will usually be seen on older gentlemen. The full break generally looks as though you forgot to get your trousers hemmed.
Essentially, the pants break will always remain a personal taste. It is important to remember that the great thing about style is that it varies from person to person. The most important thing when choosing the break in trousers is that you feel comfortable and confident.
Keep it Stylin'
Your Suitablee Tailor