A growing number of men are now turning to tailor-made suits to create a totally personalized outfit. The choice to tailor a suit is especially ideal for those of us who wish to get a double-breasted suit. A double-breasted suit smells of elegance and style, but also requires a special cut. The suit must fall and mould itself around your entire body.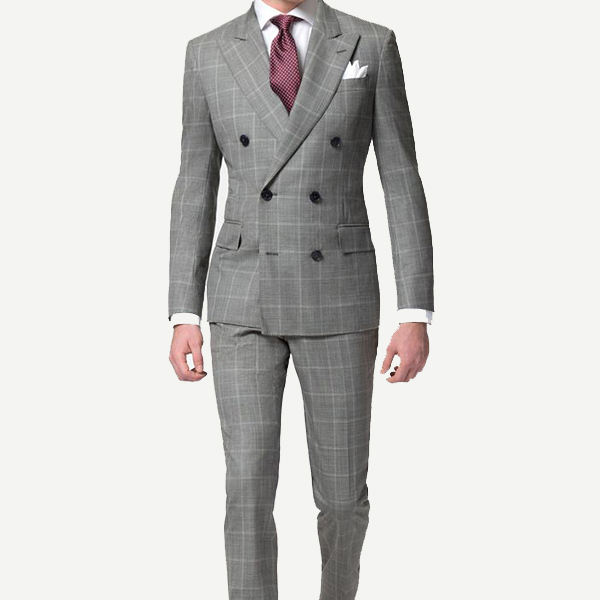 Benefit from the Advice of a Professional
Choosing stylish clothing does not guarantee style - especially in the case of a checkered double breasted suit, which must be perfectly cut and fitted on the pattern to produce a desired effect. Contrary to conventional wisdom, double-breasted suits are not uniquely made for specific body types. They fit far more men than most believe, provided that the suit is well fitted and adjusted. Among the various different double breasted models, a tailor or stylist should provide her client with the best type of style to suit his or her physique.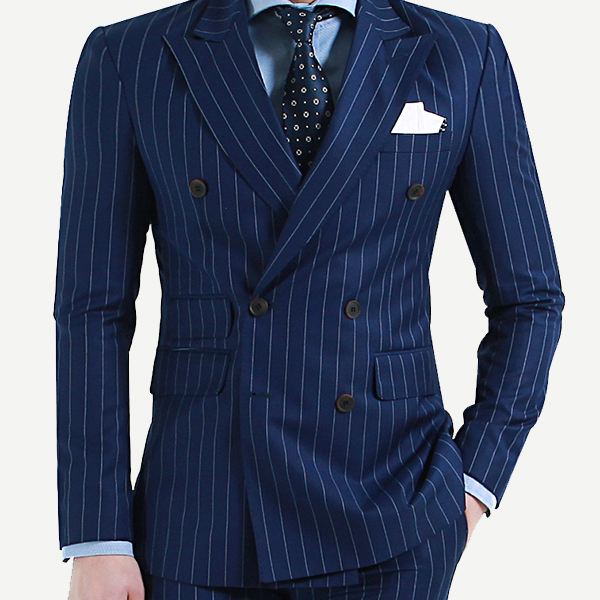 Guarantee a Perfect Cut
In today's world, a suit jacket that is too loose and baggy isn't well seen. The same goes for sleeves that are too long or pants that are too short. If the double-breasted suit is to remain the pinnacle of suit refinement, it should not fall victim to bad cut or bad fit as it may produce the unwanted and unexpected result. In other words, it may result in a true fashion faux-pas. The moment that someone with a non-standard body – larger-than-normal chest or shorter-than-average legs – an off-the-rack suit (even high end models) can result in bad style. Despite the fact that notorious large brands are seen pushing double-breasted suits of late, it may be dangerous to risk buying a suit without needing to alter the suit with an alterations specialist. Napkin math would suggest that if we were to add the price of a brand-name suit and the additional alterations service, we would come close to the price of a made-to-measure (M2M) suit.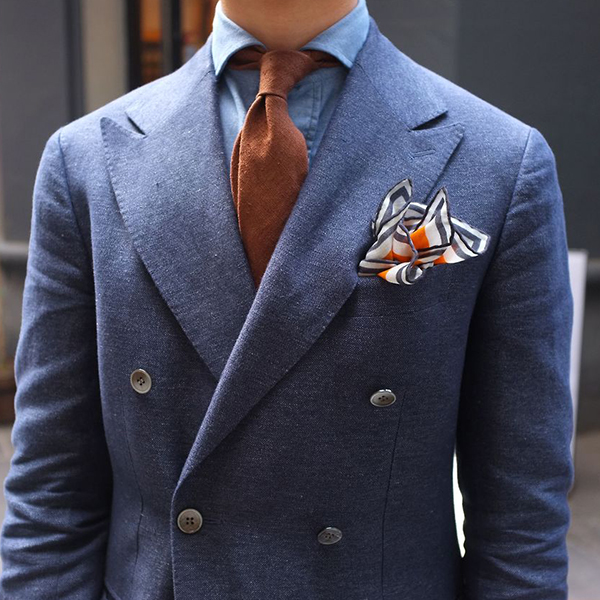 Wearing a Comfortable Suit
Being comfortable in the outfit we wear all day is one of the prerequisites for feeling good and working comfortably. Men are incredibly comfortable in custom made suits and do not go back to off-the-rack suits once they have tasted the look and feel of a tailored suit. They also appreciate their impeccable appearance and the incredible feeling of support and comfort they feel by wearing 100% custom made pieces. In addition, making a custom suit is the only way to get a double-breasted suit in which you really feel at ease.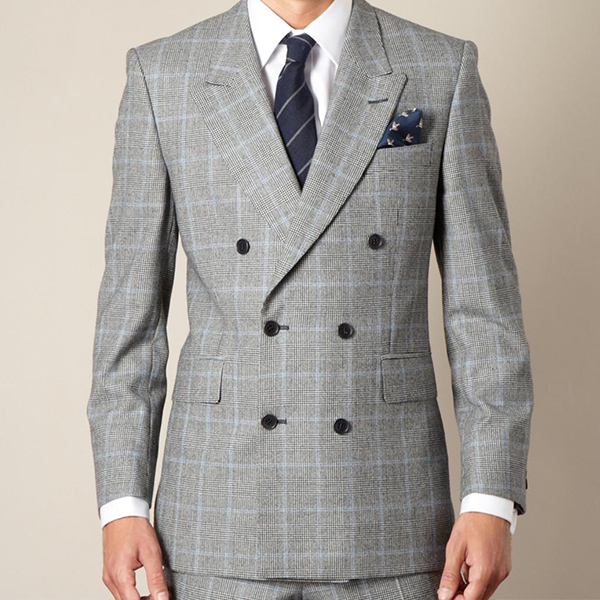 Dare to be Different
In a time when fashion tends to produce clothing in uniformity and bulk, customizing your outfit allows you to stand out and wear clothes that completely match your sense of style. Dare to bid farewell to standard colors and fabrics that are dictated by seasonality and large trends! A custom-made suit gives you the freedom with regard to the cut, but also the colors and the materials. Custom-made suits are totally unique and personalized pieces. And if a few years ago, men had a tendency to invest in ready-to-wear suits with big brand names, we are pushing a movement of people who wish to express their personality through a suit made with one's image and unique sense of style. Investing in a tailor-made suit is the guarantee of getting a stylish, beautiful, good-looking outfit that will last in time and highlight the charisma of the man or woman who wears it.
Keep it stylin',
Your Suitablee Tailor