Wool has become the traditional mainstay material for producing suits because this textile is strong, attractive, versatile and warm. In modern times however, Polyester has become popular as an alternative to wool. Many suits today are made from blends of polyester and wool with the hope of getting the best qualities of both synthetic and natural products.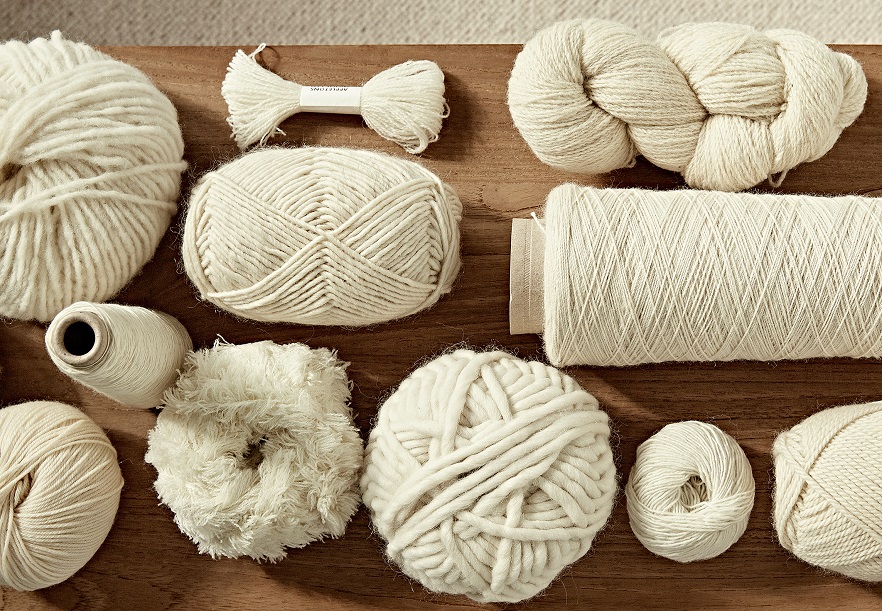 Wool
Let's proceed by looking at wool and its specific characteristic. Wool has the ability to breathe which implies it exchanges air the outside environment and the skin. This means your wool suit can keep you warm during winter, and cools you down during the summer. Yes, wool cools you down in a humid and hot atmosphere. To get the utmost impact, most wool producers developed a weave known as Tropical Wool. The term Tropical wool does not say anything about exact wool structure or the quality of the made of wool, rather, it indicates the weave is less heavy or lighter than the conventional wool made for the winter countries. Hence, it is very appropriate for a humid and hot climate as in Singapore or Kuala Lumpur.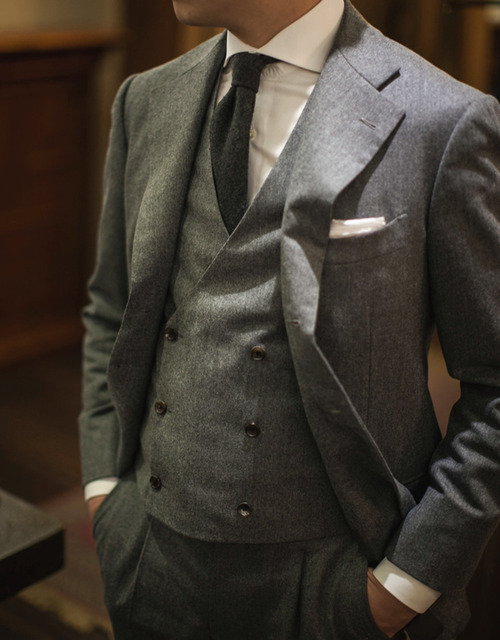 Grey wool suit
The little setback of tropical wool is typically the durability of the suit. Obviously, the lighter fabric will not be as resistant as a thick weave for the German climate, but does it matter? Observation over the last decade has shown that a typical Tropical Wool suit will serve its owner for over 7 years depending on the material, and of course how you care for your suit. The winter weave can last about 10 years on the average but would you still like your 10 year old fashioned suit?
When it comes to odour, wool is generally easy rid of; just in an airy or dry place hold (not directly to sunlight and in a couple of hours, the wool loses its odour. The only position where it generally remains is under the armpits if proper linen is not used to make the suit. This is not an issue still as dry cleaning will eliminate odour from a wool suit completely. When it comes to dry cleaning, wool has the edge over polyester suits. Contrary to a wool suit, a polyester suit trousers or micro as it is popularly known today can be properly dry cleaned by you. Ironing is done from the inside out with a damp cloth to protect the fabric from the direct heat. Ironing is done gently without applying much pressure as the fabric will turn white or get shiny when pressed too hard with a very hot iron. It is not recommended to dry clean the suit jacket yourself, as most jackets are fused, and after dry cleaning, it becomes a tedious task to press the jacket back in form. Good dry cleaning solutions have special devices for this and it makes the whole process easy.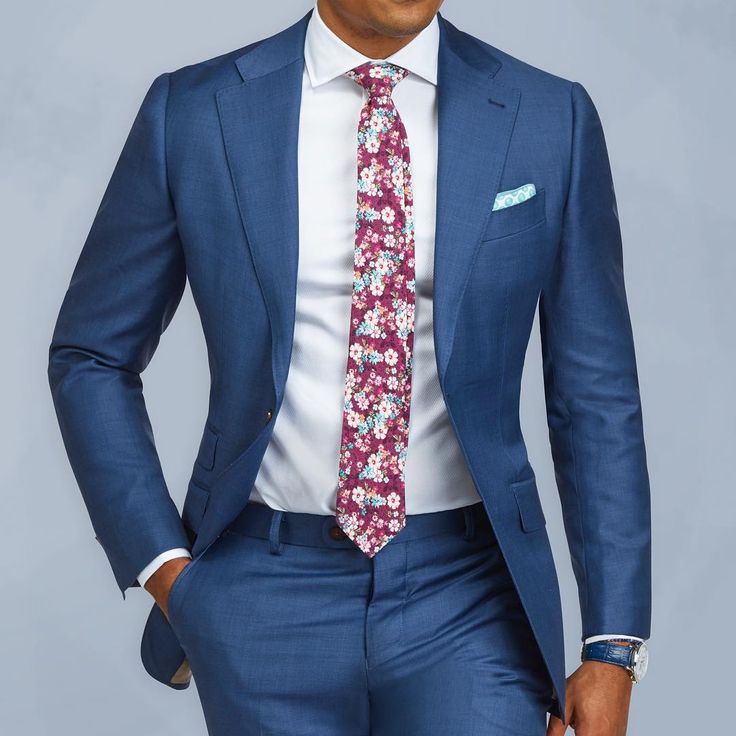 Blue wool suit
When it comes to durability, polyester suit generally is preferred to wool suit as long as you care for it properly. The polyester suit also wrinkles less. The polyester suit may have the advantage of durability but when it comes to utilization in a humid and hot environment, it is of clear disadvantage. The polyester suit does not "breathe" like the wool suit does and this leaves you hot and sweaty most of the time.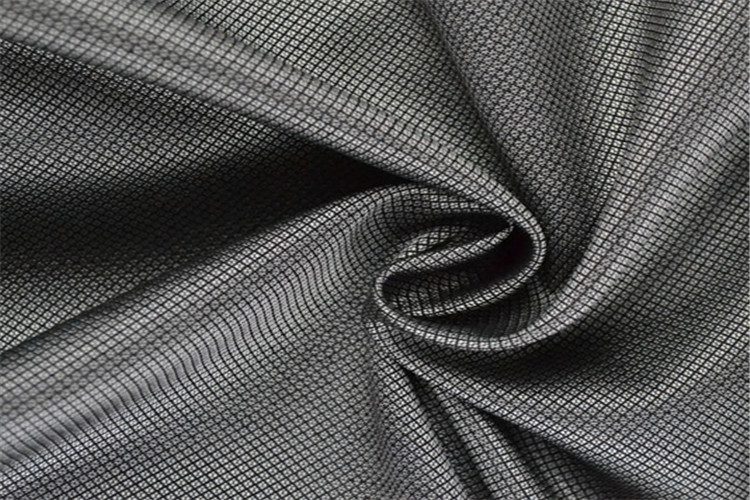 Polyester fabric
Another major disadvantage of polyester suits is that it burns much quicker than wool. If you work in a place where you can easily come in contact with fire or if you are a pilot, or you drive your car a lot, this fact should also be taken into consideration. Having said all that, the biggest benefits of any kind of polyester suit over a wool suit is better pricing. You could still get a less expensive wool material for your suit, which logically is still better than buying a polyester suit. Just be cautious here, because a lot of designers use polyester fabrics for their suits and still put it up with a heavy price tag; meaning you pay for the design or the brand. Nowadays, fabric manufacturers, very much aware of the pros and cons of wool and polyester fabrics, A combination of wool and polyester fabric suit does not only create a vibrant and interesting design, but also gives the wearer a better feeling as the wool helps the suit to breathe.
A decision for a polyester suit or a wool suit is a question of where you live, where you wear it, how often and long do you intend wearing it and of course, what is your budget. Having considered the pros and cons of a polyester suit compared to a wool suit, our recommendation still is, at any time, a wool suit over a polyester suit. At Suitablee, we make the best of wool suits at the friendliest prices too.
Keep it Stylin'
Your Suitablee Tailor