Many men would probably admit the following: their first tailoring experience involved a dress shirt. With respect to tailor-made shirts, there is a whole range of fabrics to choose from. In today's piece, we explore the different options in choosing the correct fabric for shirts and tips on how to wear your dress shirt.
Fabric for Custom-made Shirts
Poplin, with its very tight cotton weave, is the most commonly used fabric. It is well suited for the formal dress shirt as well as more casual one. Its advantages? Less wrinkling while also having a light shiny side. Poplin shirts are worn all year round and must make up the bulk of your wardrobe.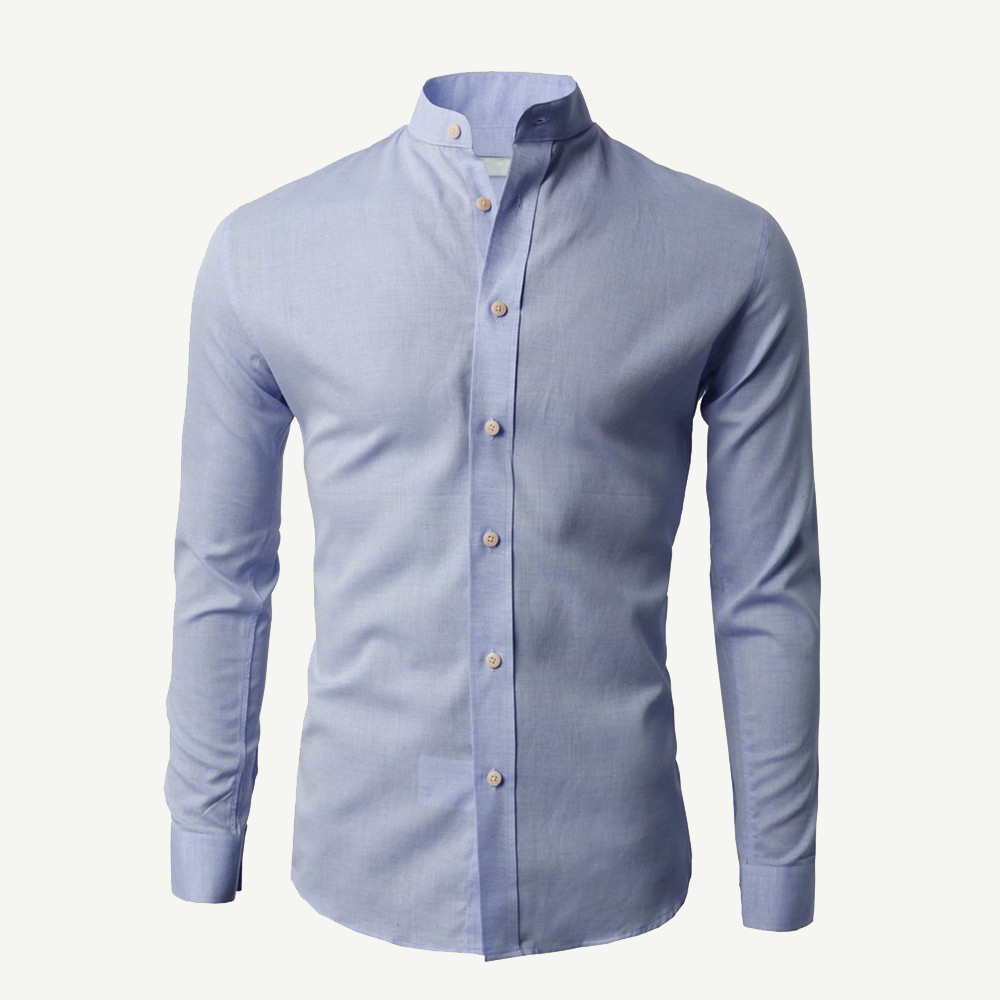 Poplin dress shirt
Linen shirts, thanks to the lightness of their fabric, are mainly worn in summer. More than any other material, linen tends to stretch and wrinkle.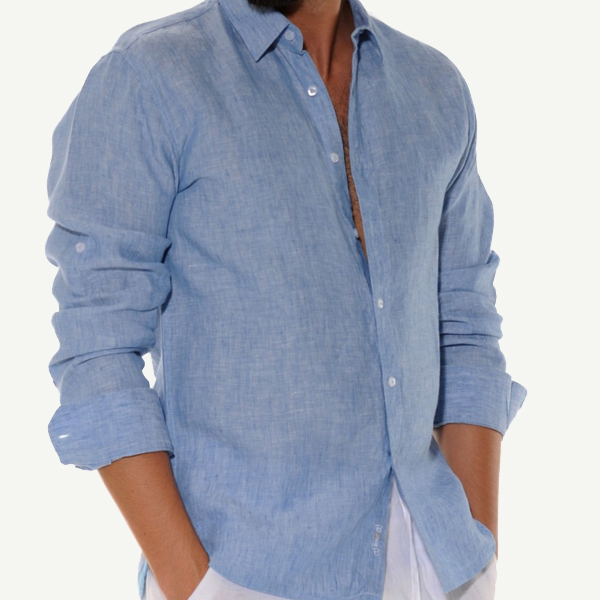 Linen shirt
Oxford fabric is more resistant and the texture of its components are visible. It is recommended for shirts worn during the weekend.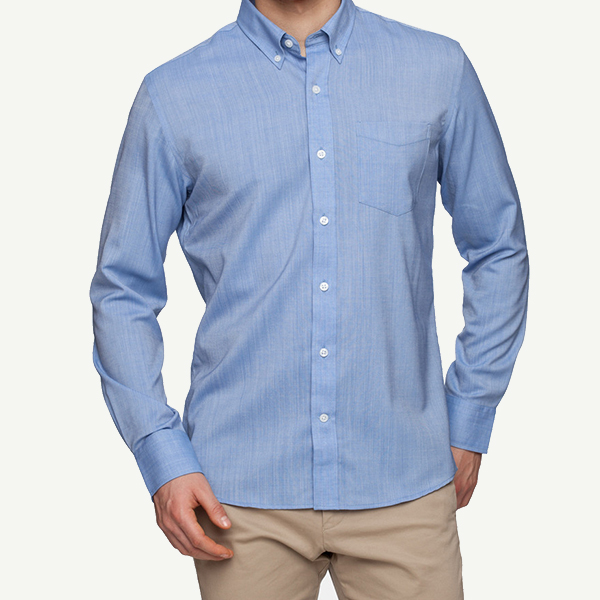 Oxford shirt
The chevron weave brings shine and depth to the colors: it is thus perfectly suited for the more colorful custom-made shirts from your wardrobe.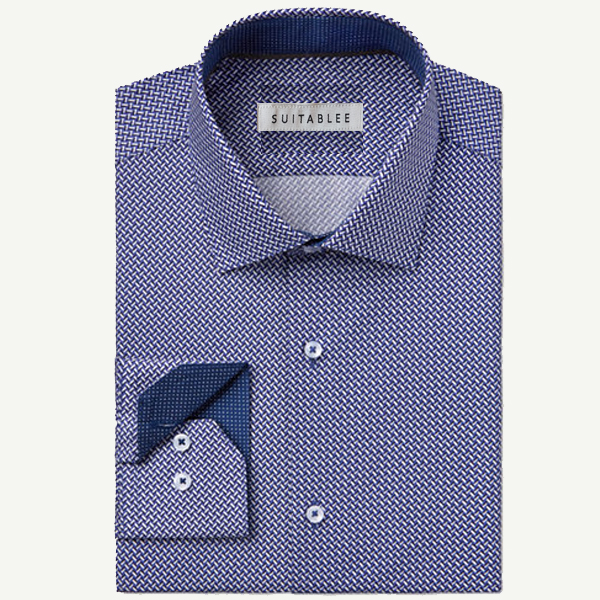 Chevron weave shirt
Zephyr weaving is fine and ventilated and its lightness makes it ideal for summer shirts. While on the subject, a common question we often encounter is: how acceptable is it to wear short sleeved dress shirts or roll up the arms? It's debatable! However, the common fashionistas would usually recommend that short sleeves should be kept outside of the professional setting (i.e. leisure or weekend).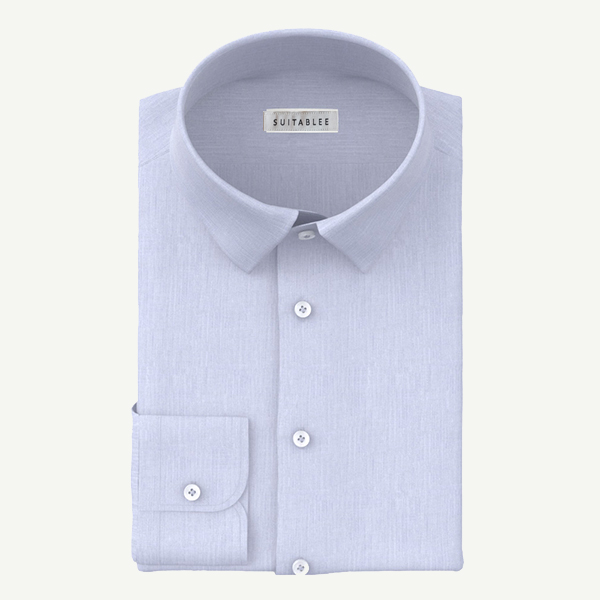 Zephyr Weave Dress Shirt
Finally, there are also other fabrics, such as denim or thicker wool or cotton fabrics (usually with a weave thickness of between 105 and 165 grams). Shirts made out of these fabrics are rather worn on the weekend or at an outdoor or casual event.
The Advantages of Made-to-Measure and Tailored Dress Shirts
Beyond its price, a custom shirt has many advantages starting with its build and durability. Turnbull & Asser's Tailors - one of London's most famous and traditional dress shirt makers, with more than 130 years of experience, including the Prince of Wales among its clients - praises the quality of its products and its sewing by saying that its shirt buttons will break before falling! One of the biggest differences between tailor-made and ready-to-wear shirts is at the armhole: ready-to-wear shirts generally have wider sleeves to accommodate all body shapes. It can result in an unsightly effect and especially an excess of fabric that will form an accumulation of fabric in the sleeves of your suit jacket. To be avoided at all costs J In addition, it often happens that a person is not completely symmetrical, with one arm being longer than the other or a shoulder higher than the other ... a custom shirt takes into account all aspects of your morphology.
And really...
A pair of tailored shoes costs about ten times as much as a pair of classic shoes and the price of a custom suit is about four times higher than a well cut Italian suit. A custom shirt, on the other hand, will not cost you more than a top shirt at Holt Renfrew. And the quality and is undeniable.
Properly Wearing a Dress Shirt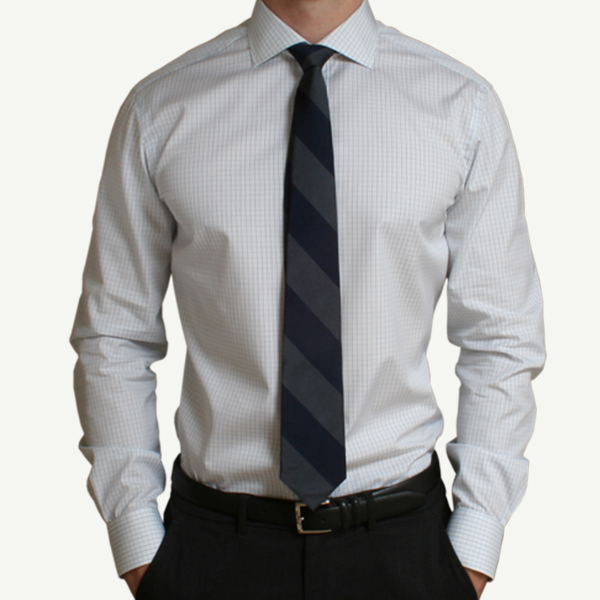 Proper fit.
- The sleeve seams should be located slightly before the shoulder falls and not after.
- The shirt should be long enough so that it does not come out of your pants, whenever you sit down and get up.
- The cut must fit your body shape: a curved cut, close to the body, tends to refine the silhouette while a standard cut with a little more ample room guarantees greater ease of movement. Finally, the straight cut is to be preferred if you want to conceal a few extra pounds.
Keep it stylin',
Your Suitablee Tailor