For as long as anyone can remember, wearing a suit with distinction is a surefire method to showcase your silhouette while making you a stylish and elegant icon. Whether chic or casual, worn in the context of work or a special occasion, suits remain undoubtedly the classic go-to outfit. However, in order to view suits with high regard and give them their due prestigious status as an essential piece of your wardrobe, it must be well chosen. The color of your suit is of utmost importance. Poor choice can easily happen and this could have negative impacts on your look.
Simply choosing a suit based on your favorite colors will is certainly not an option. Several factors must be considered. Here are some mistakes that you must absolutely avoid.
Body Shape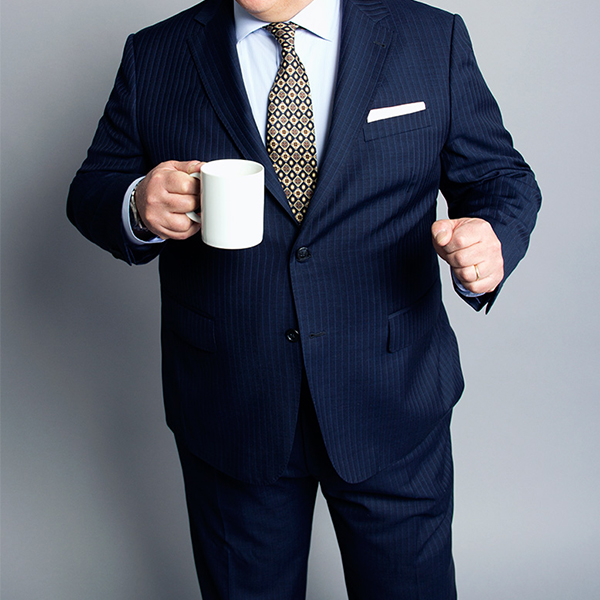 Suit for larger men
Whether you are thin, well proportioned or rather chubby, the choice of suit color will have to be made according to your morphology. Black and dark blue tend to refine larger body types. If you're tempted to go with a striped pattern, opting for thin vertical stripes will slim you. Bright and colorful suits go particularly well with slender and thin men.
Choosing Between White or Beige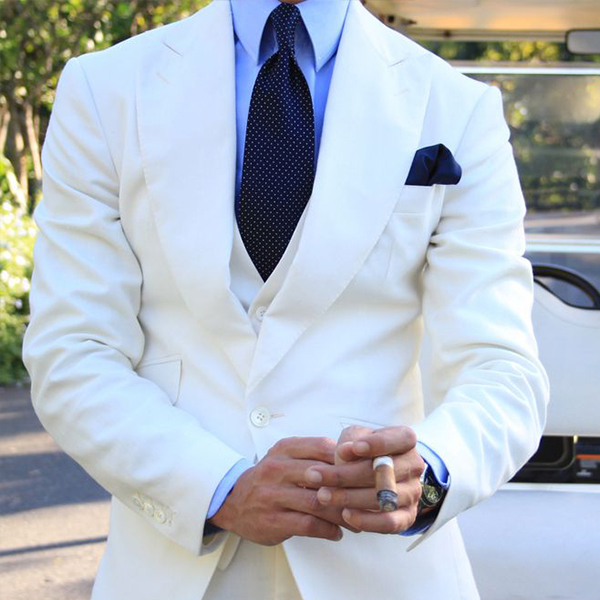 White suit
Although these colors bring softness and originality, opting for a white or beige suit is usually discouraged. Only fashion experts should venture. White, beige and light gray suits should be worn on special occasions and mostly during the summer. Preferably made of linen or cotton, white suits should be worn in a casual, tie-free fashion. They do not tend to be flattering to men with pale skin and hair and are difficult to accessorize. Often associated with the retro look, they can be complemented with a Panama hat, for example.
The Fear of Mismatch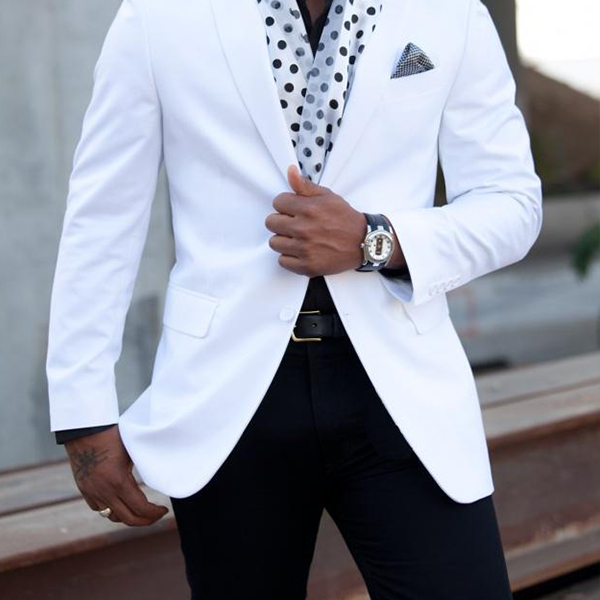 The Suit Mismatch

If you follow trends, you will have noticed that colourful suits are becoming more and more common. These are excellent choices to stand out and adorn a daring and stylish look. However, these colourful outfits are easier to wear in mismatched modes. Trousers or pants can be of a different color from the jacket, and a clear shirt will usually soften the eccentric and flamboyant effect of colourful blazers.
Understanding Contrast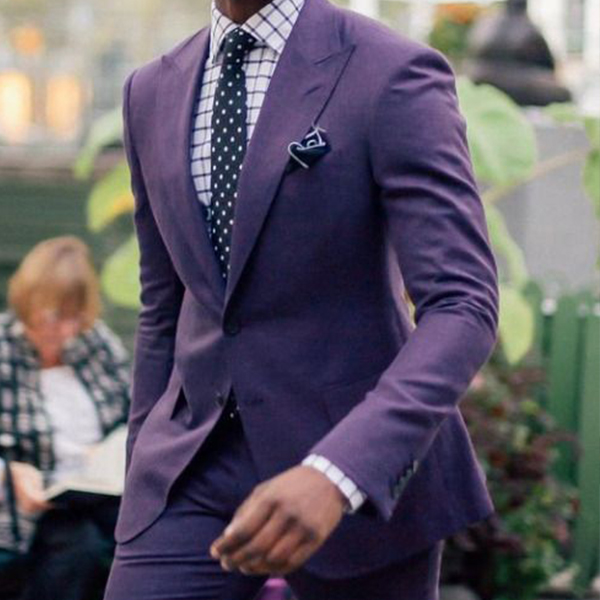 Using contrast
A key element to consider in choosing your suit's color is your contrast, which is defined by your skin tone in comparison with your hair color. Three contrasts typically rule. Light-skinned and dark-haired men are considered "strong contrasts" and tend to look good in a dark suit matched with a pale and bright shirt. The majority of men have a medium contrast and benefit from avoiding too great of a contrast between the suit and the shirt. A slight contrast is equally true for men with dark or very dark skin, and blond with very pale skin. For the latter, the more sustained colors and pale colors work well.
Wearing Colors at Work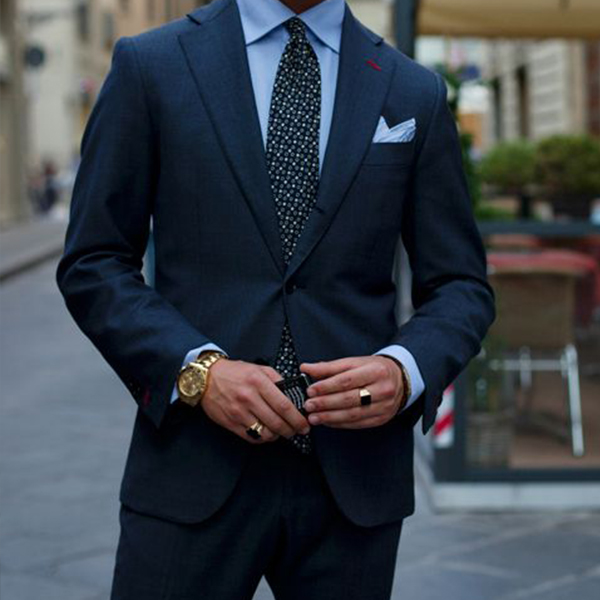 Work attire
Men whose work require wearing a suit should stick exclusively to the more conventional colors, such as black, navy blue and dark gray. Timeless, they will give you a professional look from morning to night. Worth noting is that you should never disregard the color of your accessories. There is nothing worse than seeing white socks underneath your pants. A common etiquette is to match your shoes to your belt. Even if most suits are black, gray or blue, they are not necessarily synonymous with plain and boring. By avoiding these few small traps, you will be chic and stylish.
Keep it Stylin',
Your Suitablee Tailor