Previously reserved for the older gentleman or for special occasions, the three-piece suit is making a comeback and has become young again overnight. The trend in 2017 for three-piece suits is a classic one revisited, giving you an edge of charm and elegance while remaining firmly modern.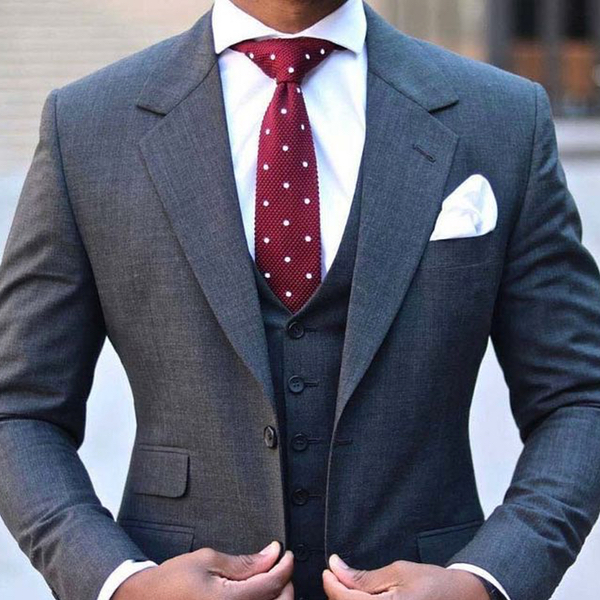 Grey three-piece suit.
Combined with a knitted waistcoat, which you could also throw on over a t-shirt, your three-piece is ready to take back its place in your everyday life. Keeping to one, understated color but adding a different shade will really lift your look discreetly and tastefully. Browns, greys, and different shades of taupe are the top picks for 2017. To make sure your look stays refined, choose a waistcoat made of fine fabric that fits close to the body. This will keep the elegance and flow of your look intact.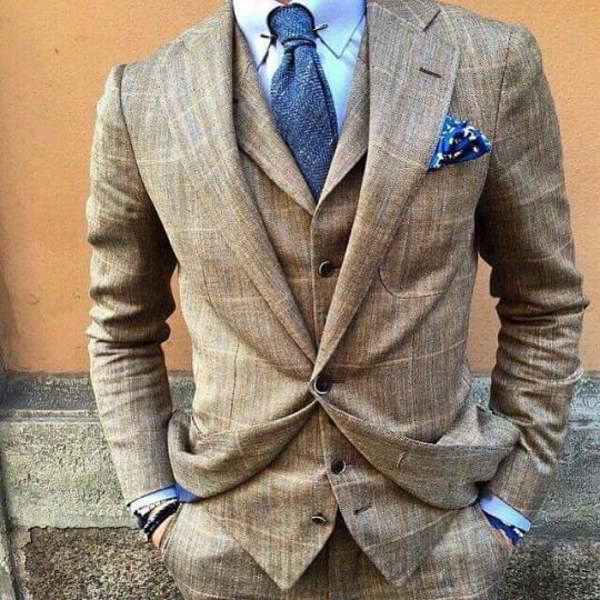 2017 stud.
The silhouettes of 2017 are softer than before. Designers are rethinking the three-piece suit, and even beyond questions of when and where this latest piece should be worn, they're creating softer silhouettes, more ethereal and relaxed. Take a leaf out of the designers' book and don't hesitate to be daring and mismatch: trousers in a more sporty cut, inventive t-shirts, and unusual accessories. Lining is out, and with it went structure and heavy padding. Jacket shoulders have softened giving you not just a new style, but a new attitude. Fabrics are lighter, jackets are less structured, all to create the feeling of something more natural.
2017 is also seeing the arrival of the famous "leisure sets". This new trend has come just at the right moment for three-piece suit enthusiasts looking to cultivate a certain air of relaxation in their look. These suits have two different pairs of trousers for two different styles - one elegant, the other more relaxed with an elasticated waist. This allows men to create their own wardrobe which is at once functional, versatile, and even further expanded. The day and even looks can even be mixed effortlessly.
Mismatching is gaining in strength, splitting up the three-piece while still retaining its essence. It's now completely possible to wear a mismatched jacket and trousers. This trend is opening up endless possibilities, it's just up to you to try them out. Break the rules and make your three-piece suit an everyday outfit. Wear it with a polo shirt in a tasteful colour, a v-neck jumper, or even a t-shirt.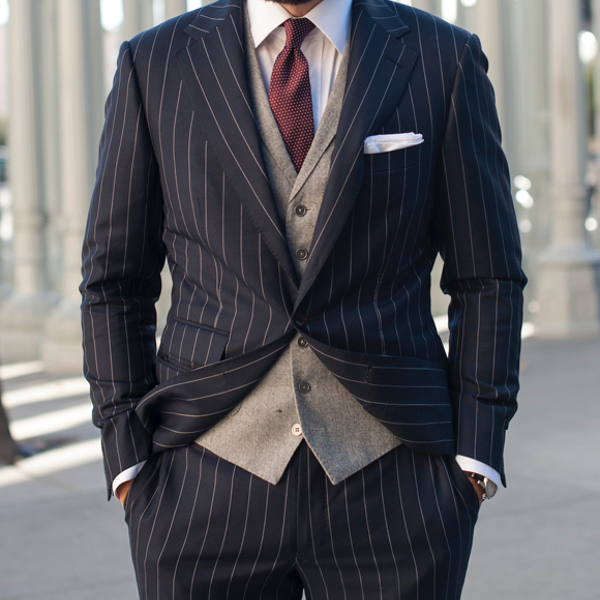 Striped mismatched three-piece suit. Leisure set.
The devil is in the details, which make your three-piece original and personal. For example, bringing back the double-breasted jacket or trying fabrics with unusual textures. Why not create a full three-piece suit in cord for your rustic side, one in velvet for its soft feel and classy finish, or even one in crepe for a light and ethereal suit. Don't be shy: in 2017 you can be daring with a printed three-piece suit, with the design and color always kept subtle, to make your look even more dynamic. Put the finishing touches on your outfit with personal details like a colorful tie matched with an unusual stitch or an original tie pin, for example.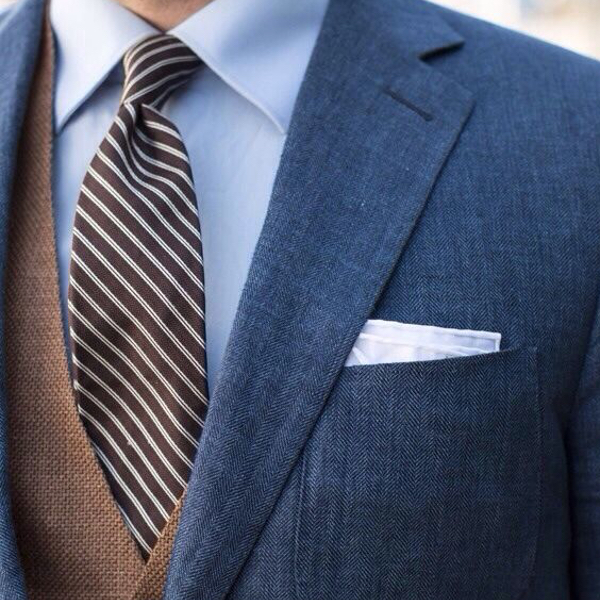 Be yourself.
We all know that it's these little details that make the difference. In 2017, the three-piece suit trend allows you more than ever to let your imagination run wild and really show off your personality.
Keep it Stylin',
Your Suitablee Tailor