SUITABLEE has been chosen as an exclusive menswear collaborator at Le Dîner en Blanc de Montréal. Thousands of people, dressed all in white, and conducting themselves with the greatest decorum, elegance, and etiquette, all meet for a mass "chic picnic" in a public space.

Over the course of the evening, guests experience the beauty and value of their city's public spaces by participating in the unexpected. Beyond the spectacle and elegance of the dinner itself, guests are brought together from diverse backgrounds by good taste and a love of beauty. Le Dîner en Blanc recalls the elegance and glamor of high French society, and guests engage one another, knowing that they are taking part in a truly magical event. There are no disruptions: no car traffic, no pedestrian traffic—only amazed and astonished looks from passersby observing the scene before them. And participants, like spectators, wonder whether it's all not a dream…
SUITABLEE has some exclusive offers for any guests who will participate at this year's 2018 event. As an official collaborator of Le Dîner en Blanc de Montréal, we are thrilled and priviledged to allow guests to completely customize and order their outfits online or by appointment.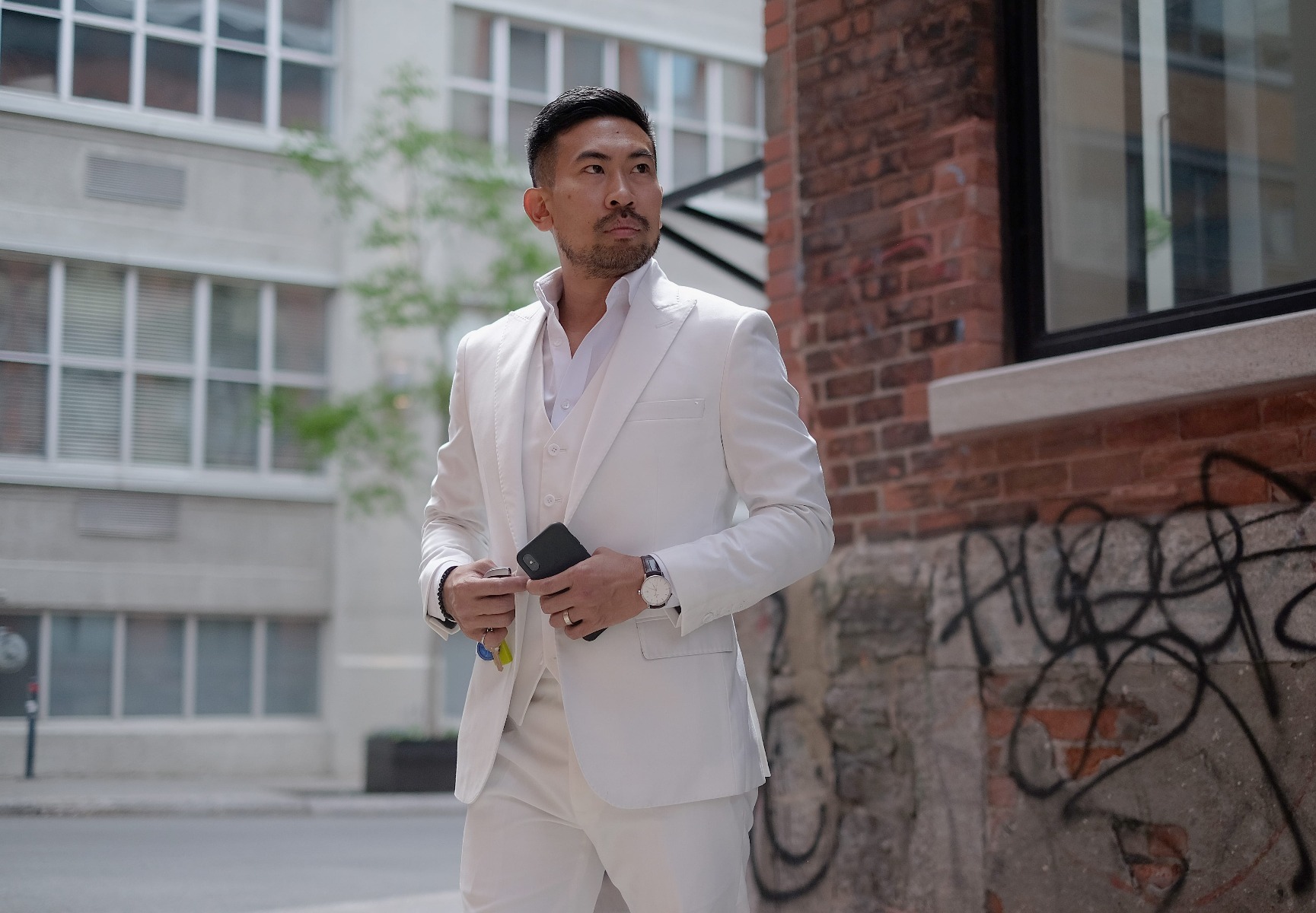 SUITABLEE all-white custom outfit.
Here are some examples of outfits: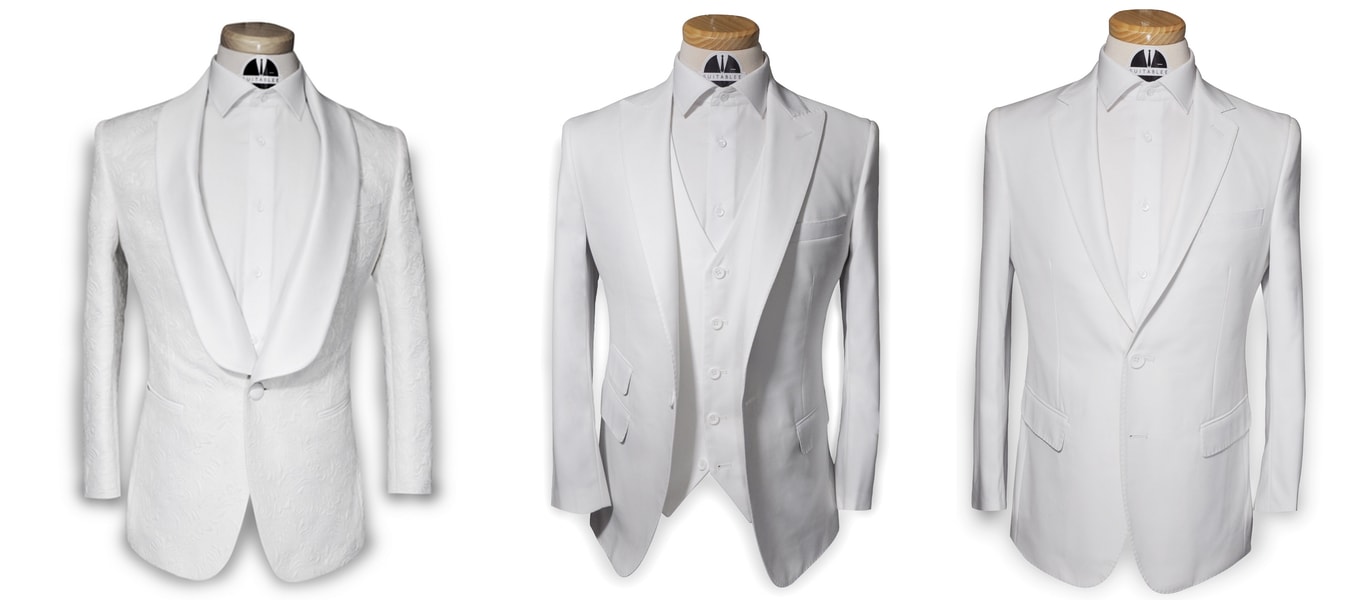 Left to right: Jacquard Tuxedo --> Wide Peak Three-Piece Suit --> Standard Notch Two-Piece Suit
BRONZE PACKAGE
Custom tailored shirt and pants at a discounted price of $310.00 + tax.
SILVER PACKAGE
Custom tailored 2-piece suit and shirt at a discounted price of $680.00 + tax.
GOLD PACKAGE
Custom tailored 3-piece suit and shirt at a discounted price of $800.00 + tax.